1946 Bantam T3-C Sale $1400 or BO. Peoria, IL (Center of the State)
This is a barn find and 100% original except repaint.
Solid Disk Rims with Firestone Champion Tires (will need replaced)
Arrow 41 Tail Lamp and Arrow 4124 License Bracket
Early Safety Chain Hooks
I do have an Original Fulton Knob for the Coupler
Sold with a Wisconsin Bill or Sale (they donot require titles) but Willing to pursue an Illinois title for additional cost of DMV fees if that will help you.
Trailer rolls but a good set of roller tires (Ford or Jeep rims is suggested)
More pictures here:
http://bantamt3c.com/bantam6122.htm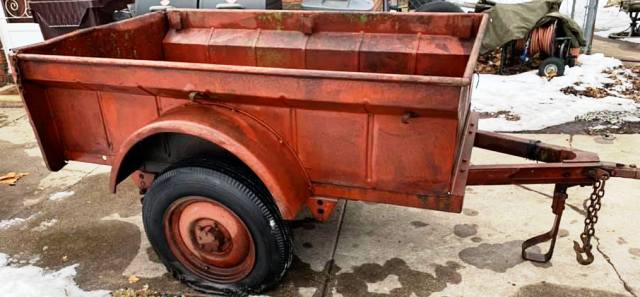 http://bantamt3c.com/images/BantamT3C/6122/6122curb.jpg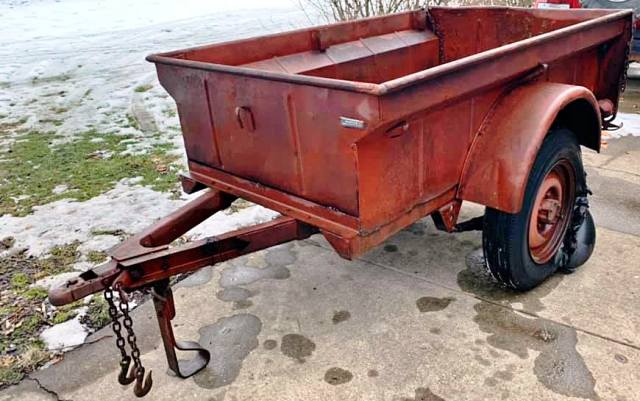 http://bantamt3c.com/images/BantamT3C/6 ... rtroad.jpg