Hi all, after a lot of thought about up-gunning my GPW from a .30 to a .50, I decided to go with a replica built by Bob Conner at Show of Force. Because others may be making a decision on which M2 replica to get for their project, I wanted to post some detail photos of this particular one from Bob. Will be posting in three parts, These
"Out of the box"
ones, another series will follow here with it
"Assembled"
and then another with it
"Mounted"
Hope its useful for others.
I understand that there are different tastes, needs and budgets for all so this is only meant for everyones information and I do not represent Show of Force other then as a very, very ,very satisfied customer. Bob provided excellent communication and answered any questions I had along the way.
I think the photos speak for themselves.
Arrived well packed and in a very sturdy-built crate.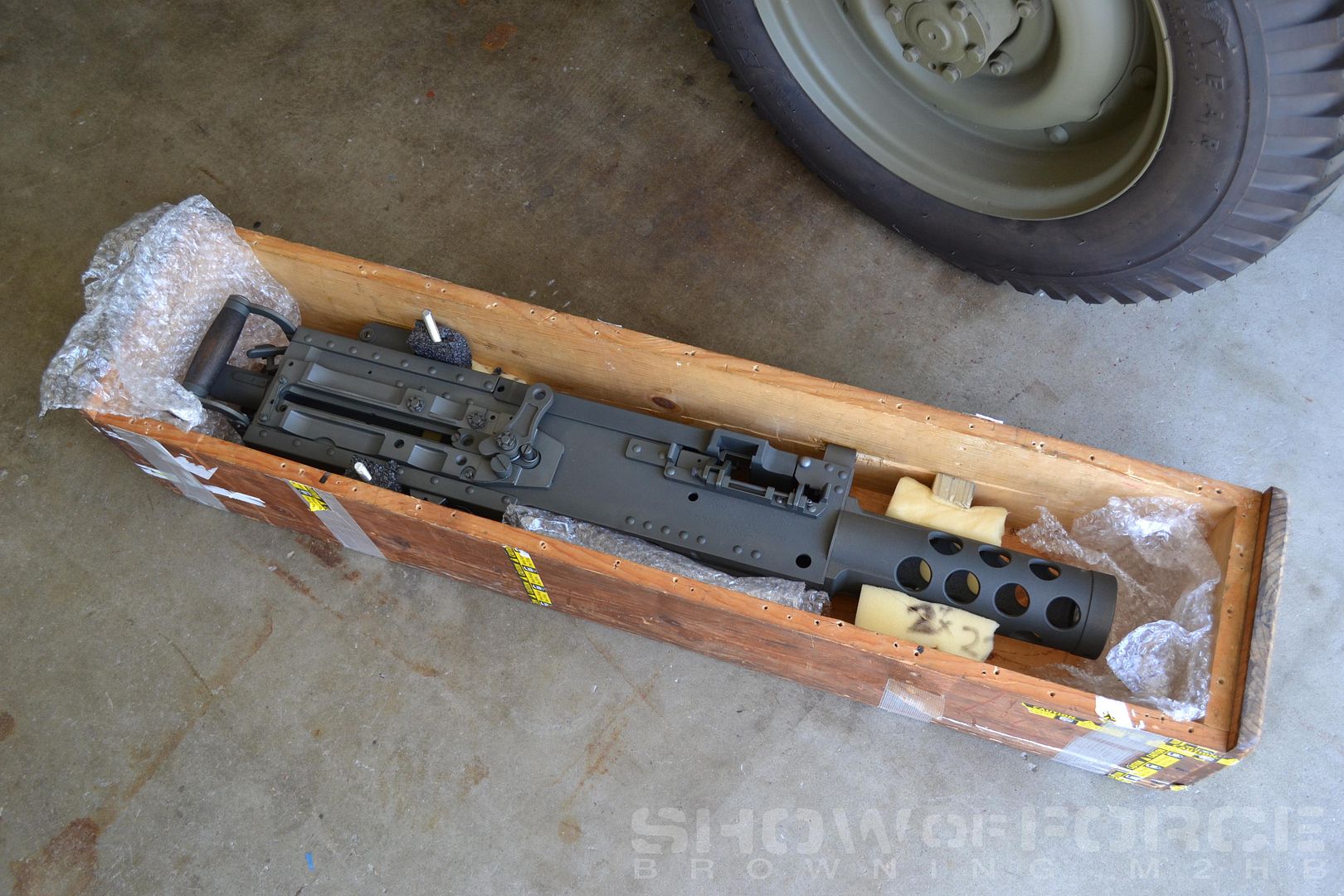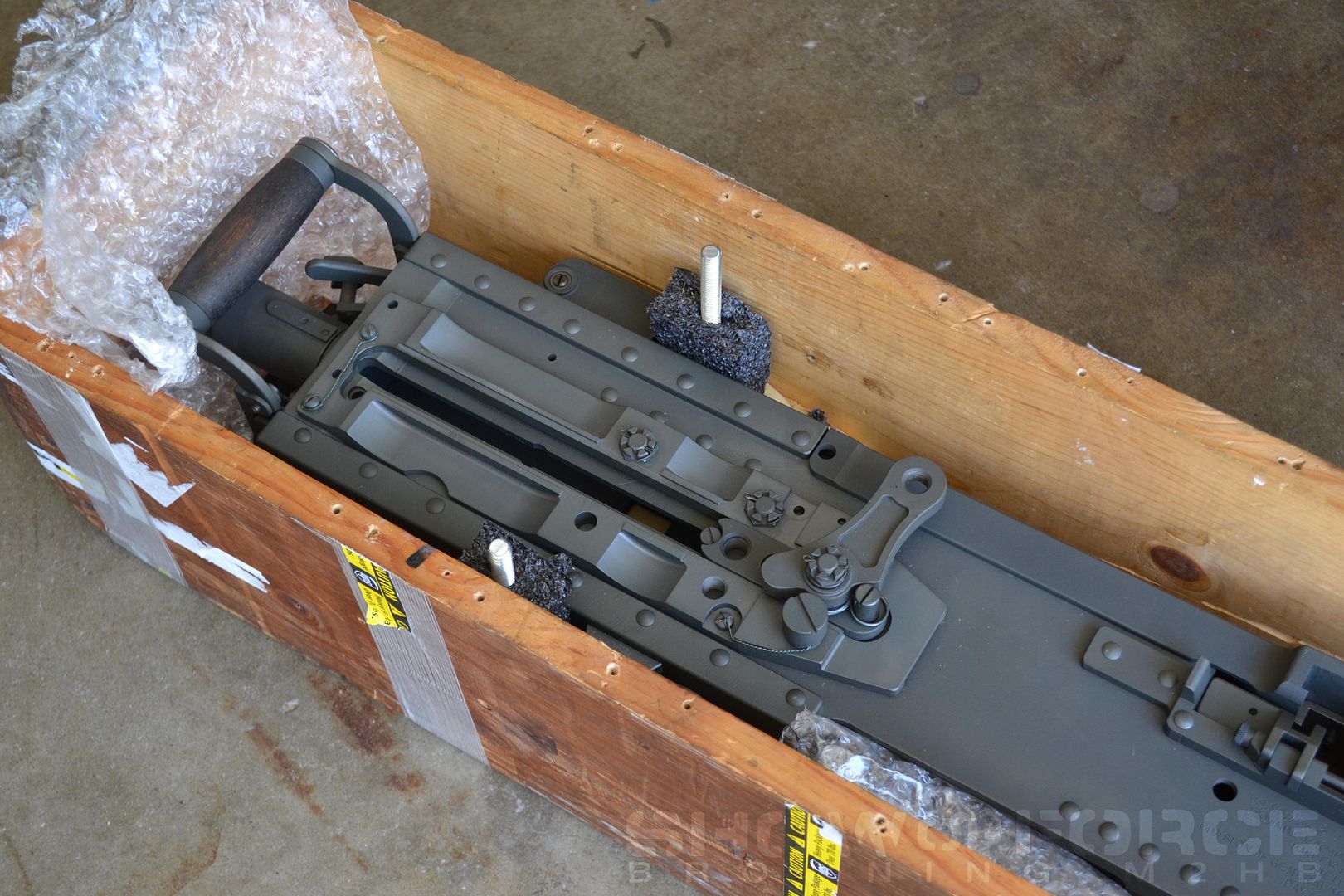 Nice factory markings including side and top receiver matching serial number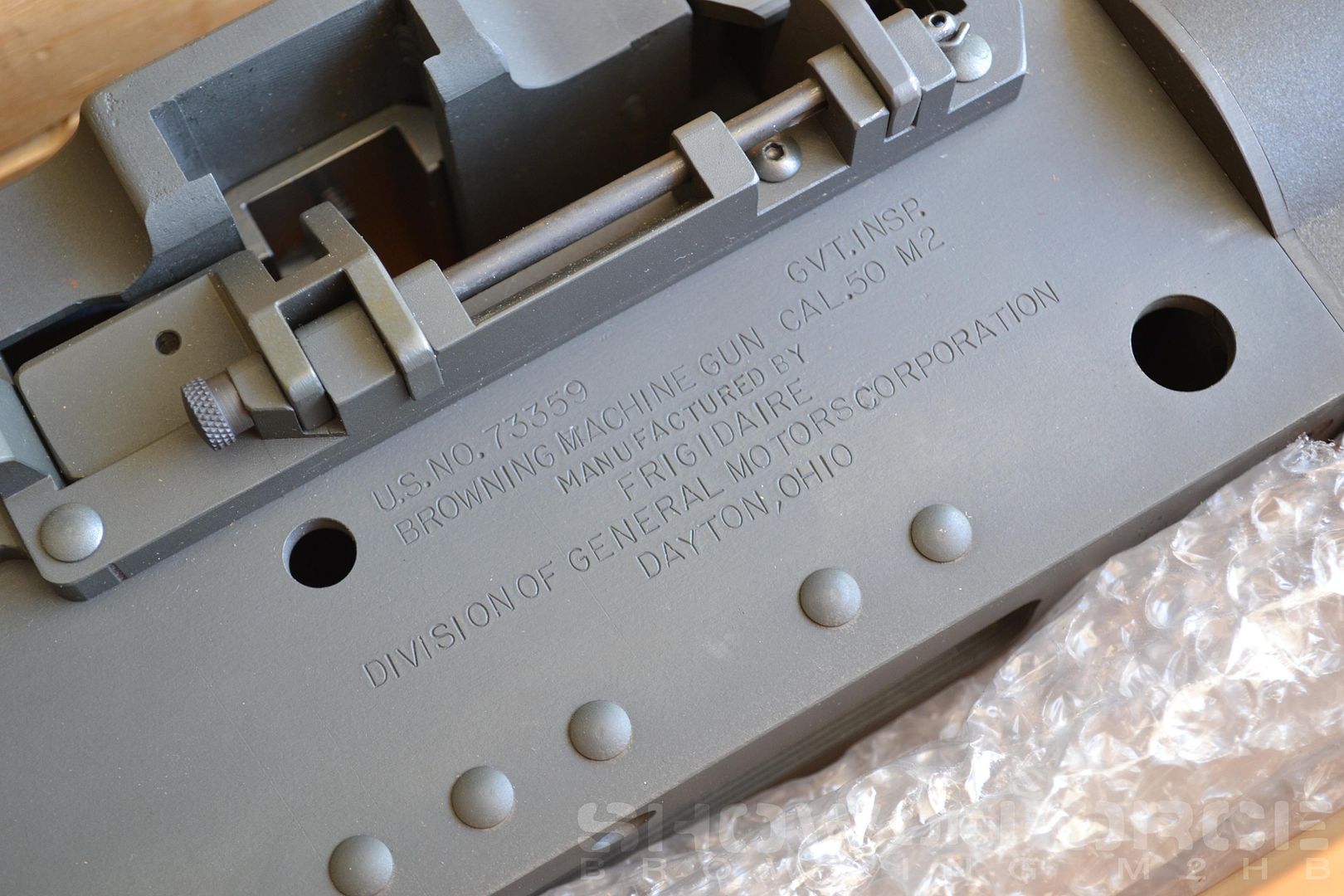 The barrel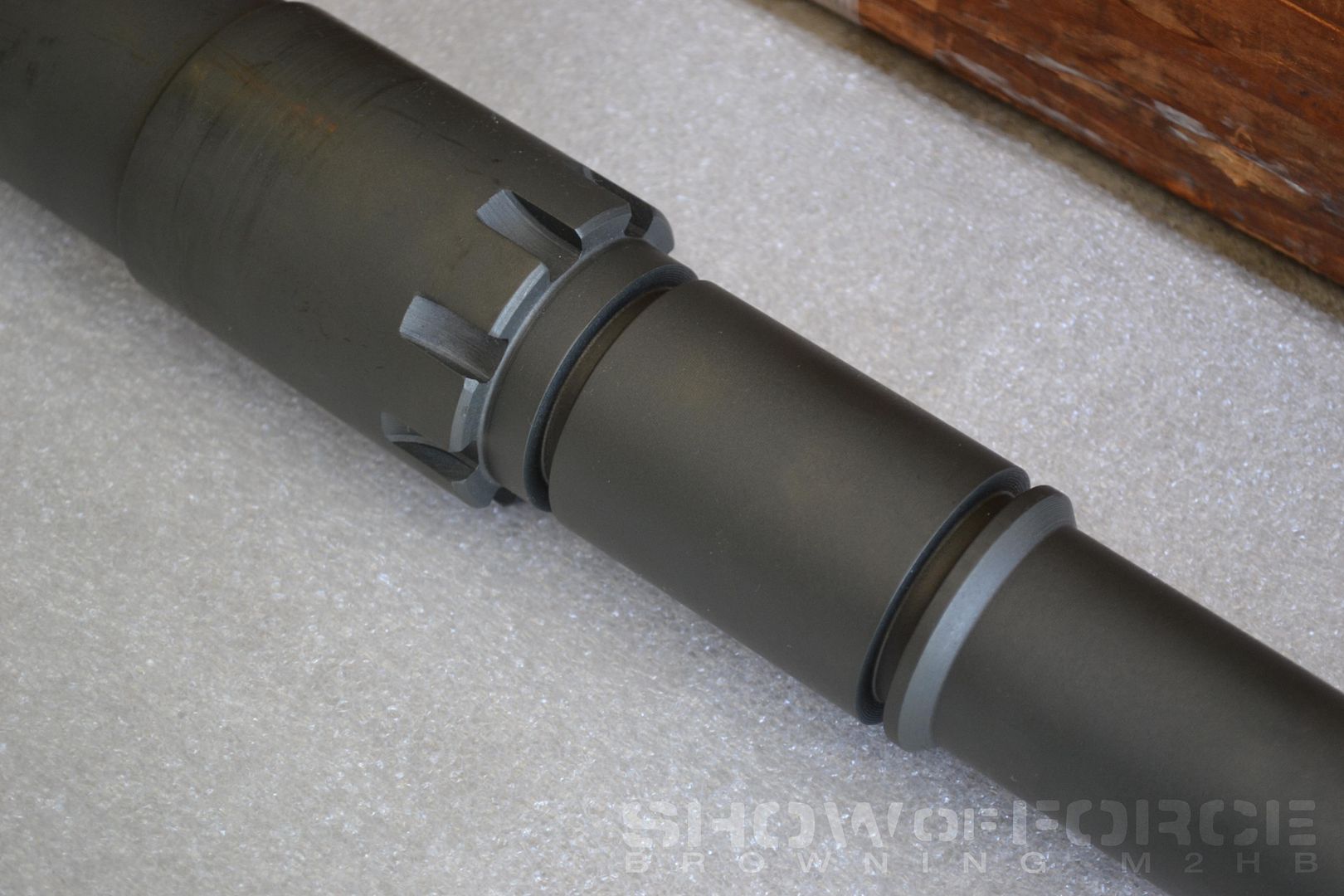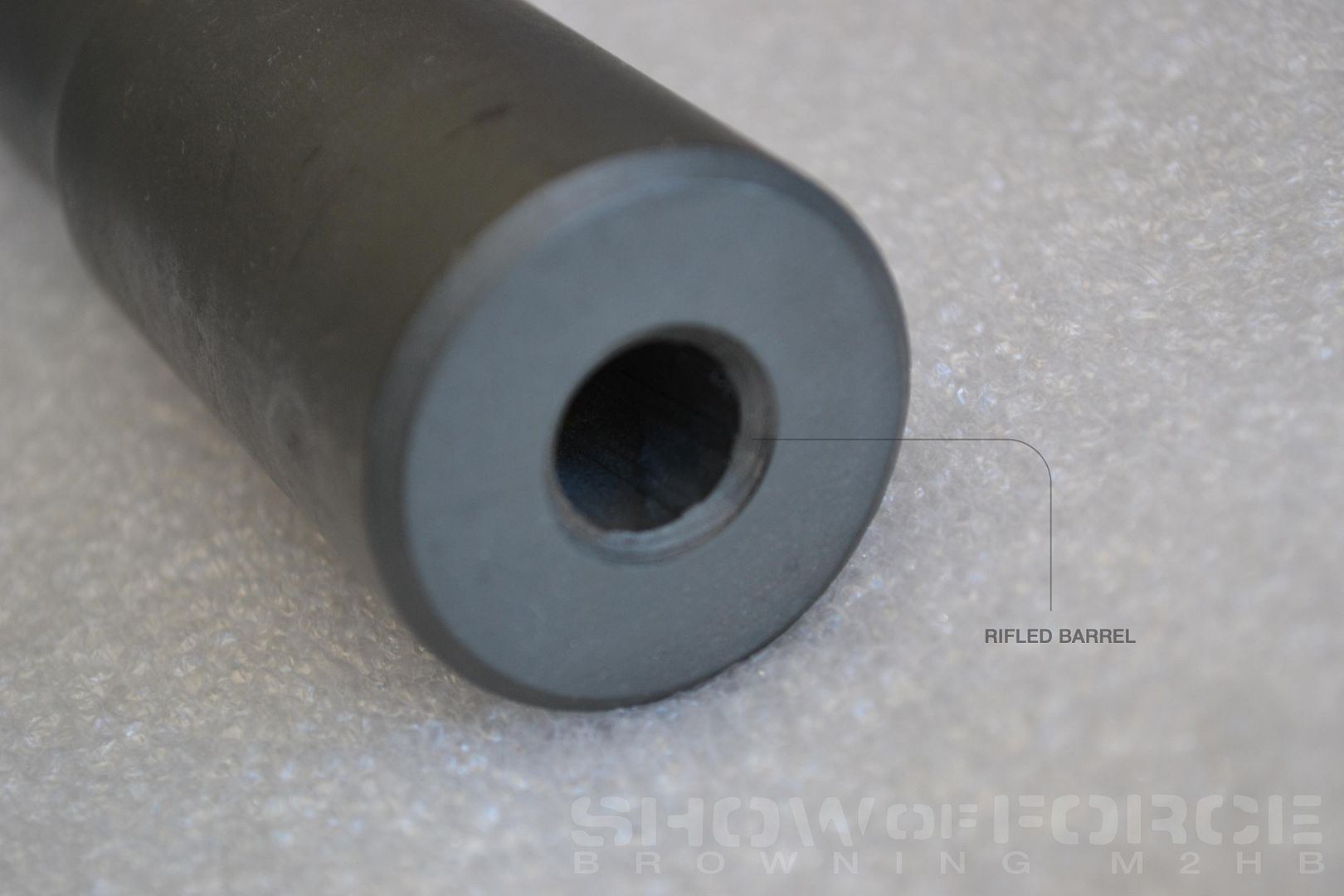 Charging Handle and Barrel Carrying Handle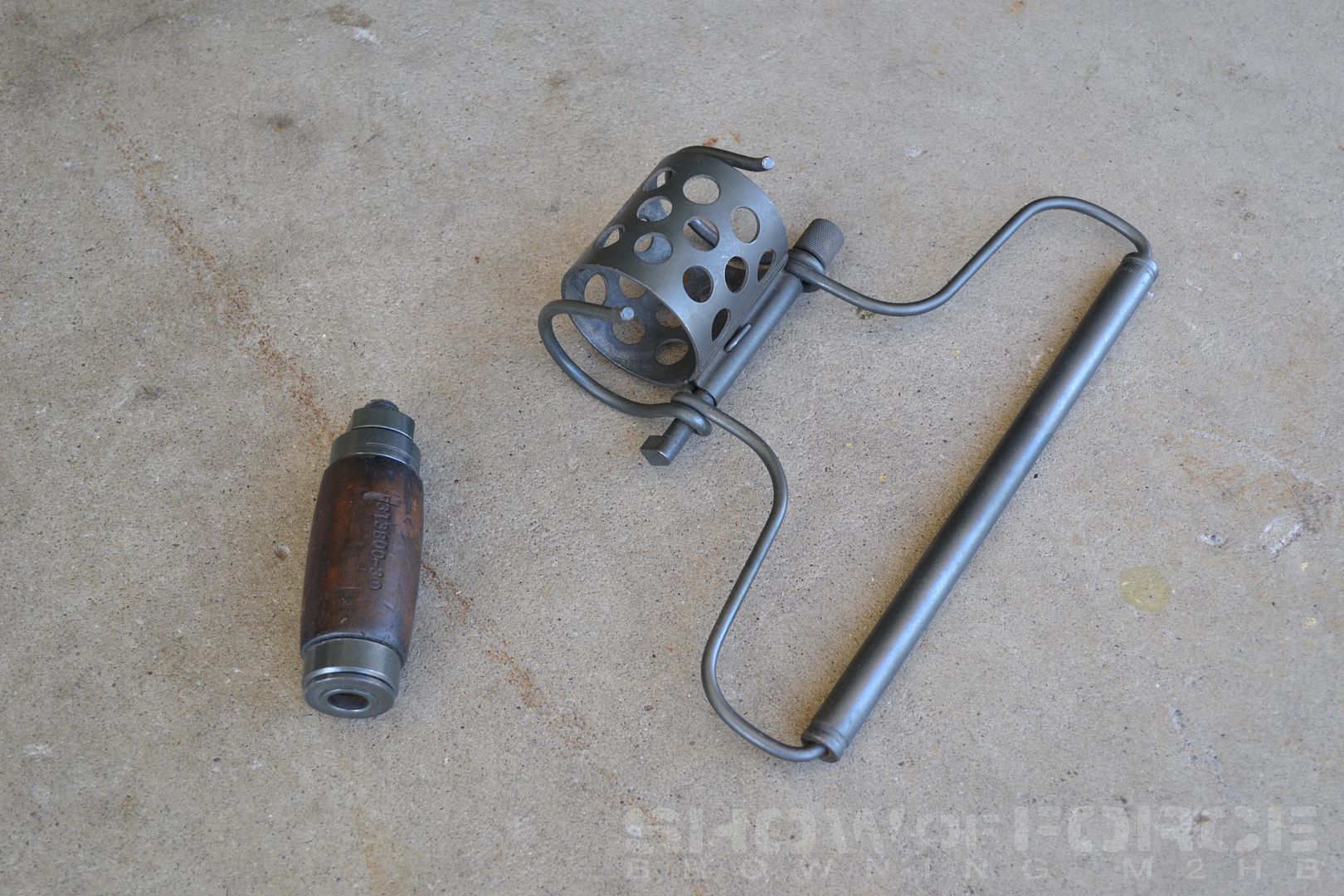 The Parts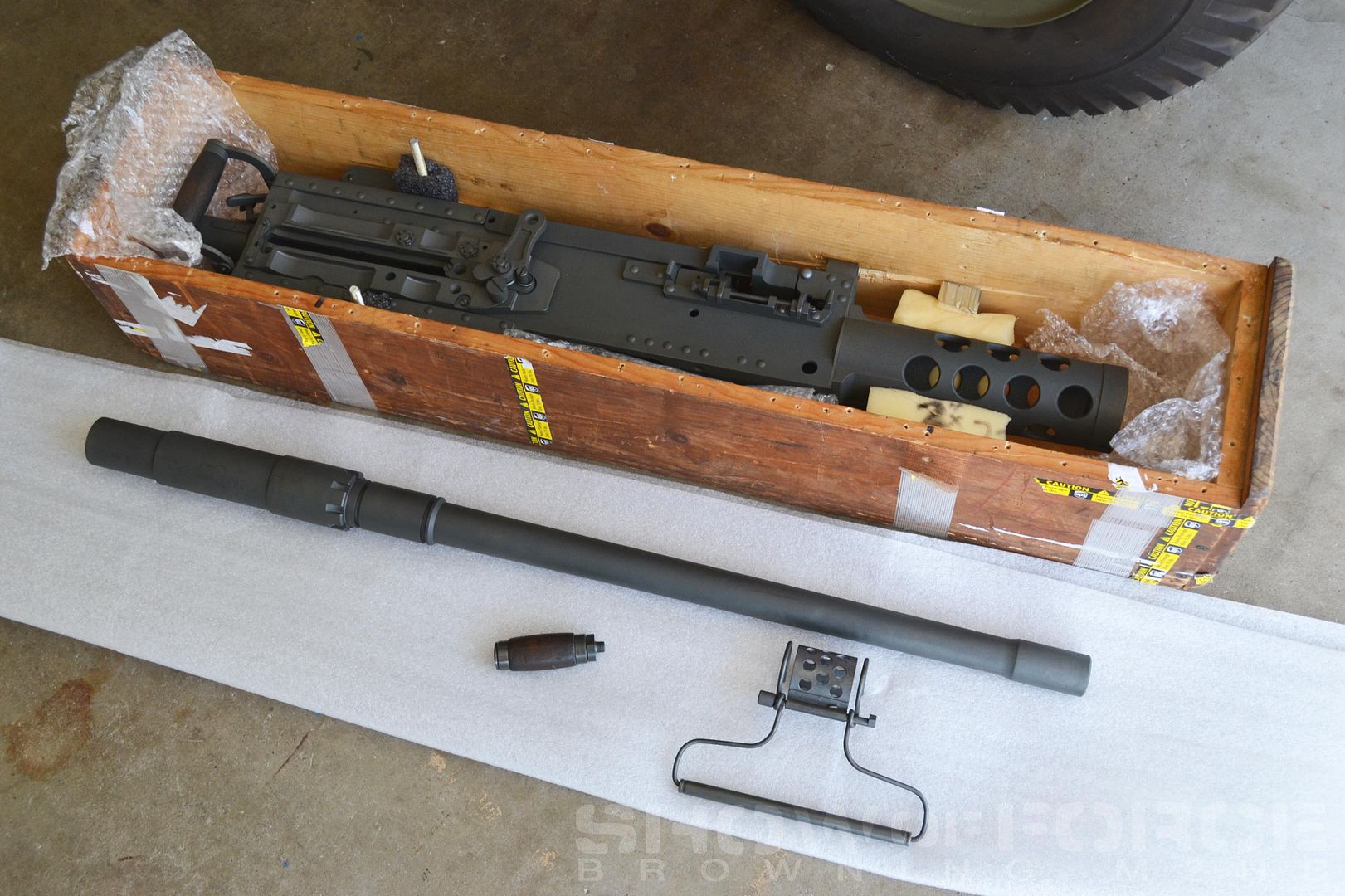 Out of the Box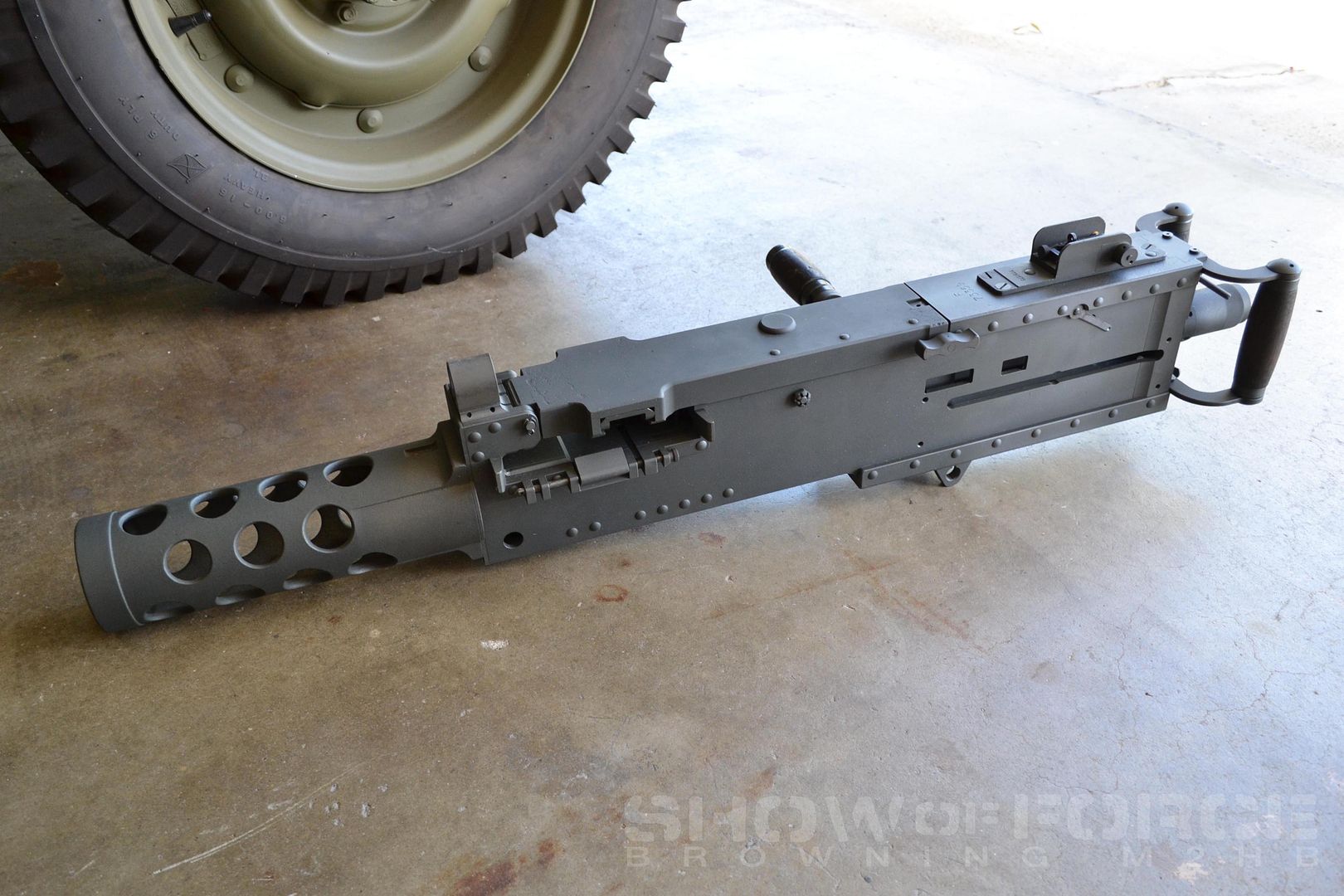 Some Detail Photos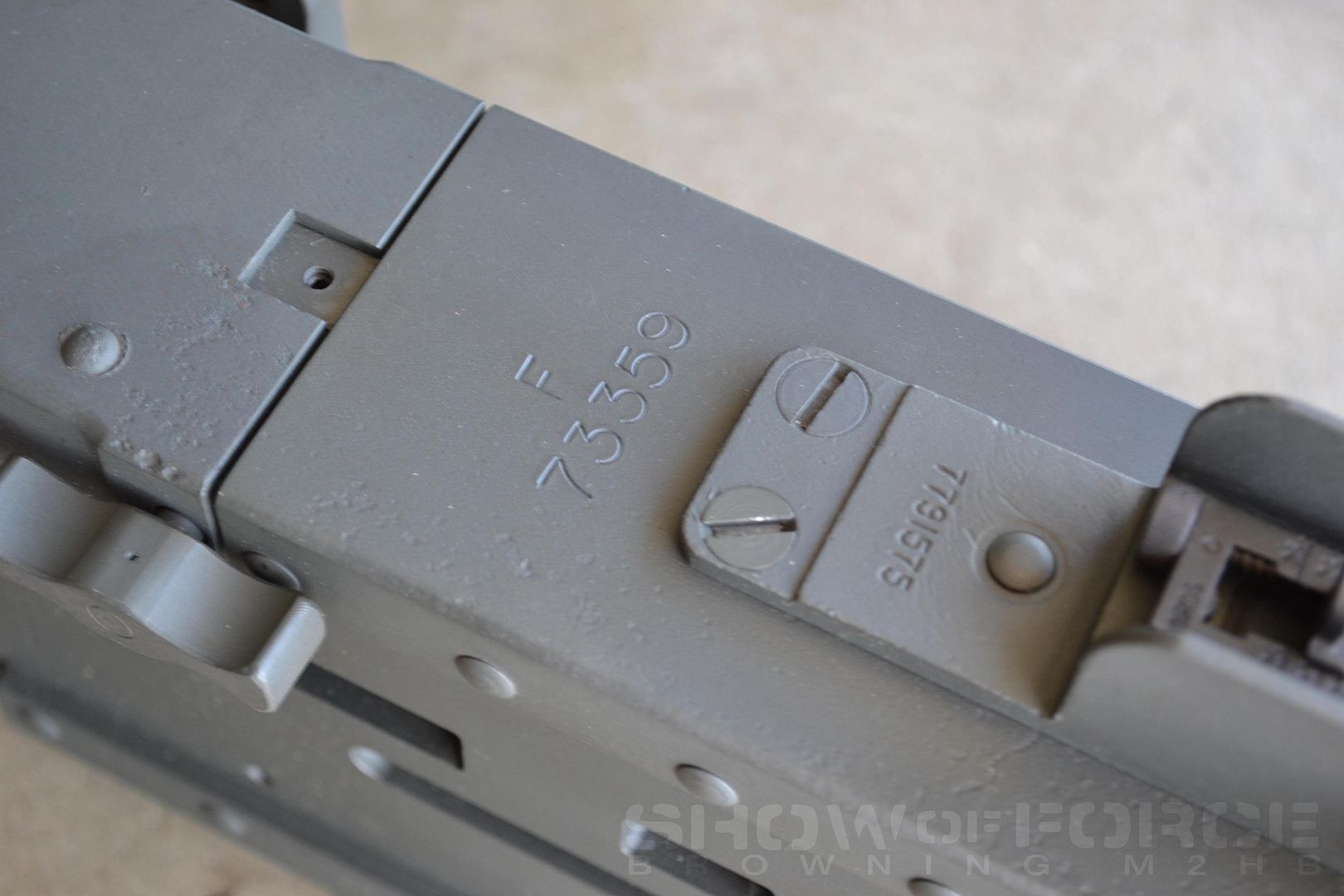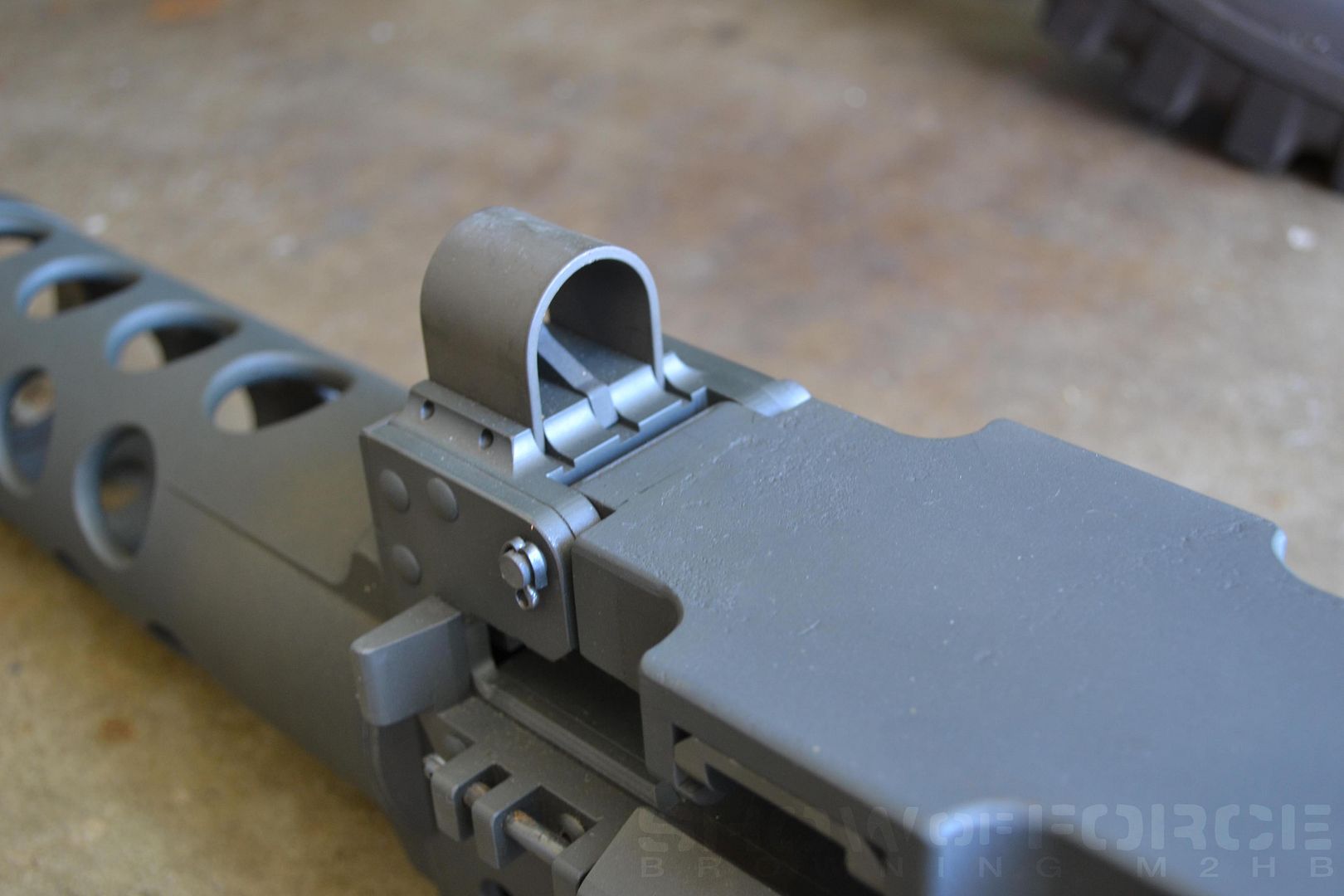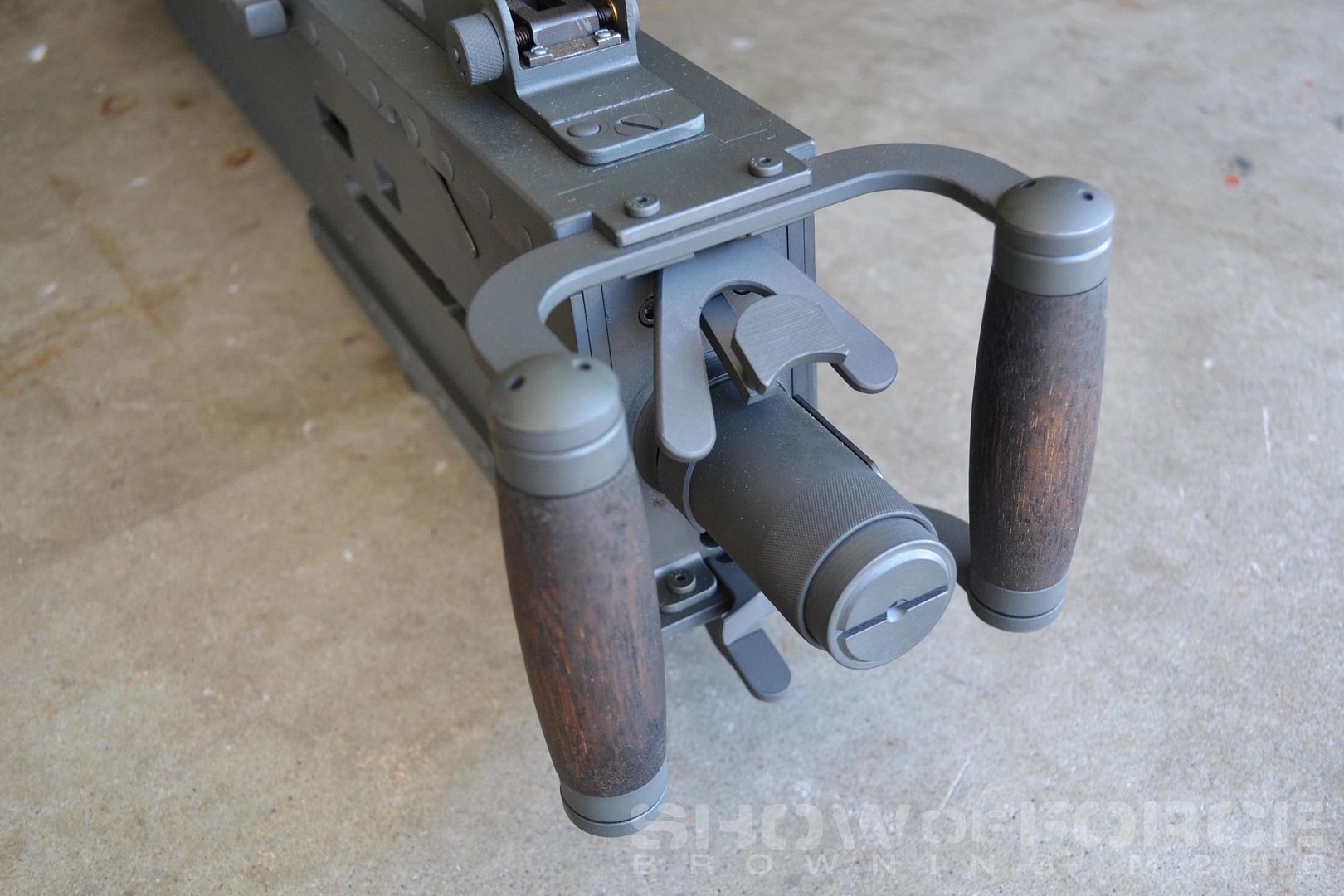 The fit and finish on all the parts is PERFECT. IMHO
Tim