A bit smaller than my WC-54, this Ambulance looks to be hand made!
Its about 15 " long. The back opens, and the builder even bothered putting in a linoleum floor, just like the real deal!
The headlights are just for show, made of small burnt-out flashlight bulbs.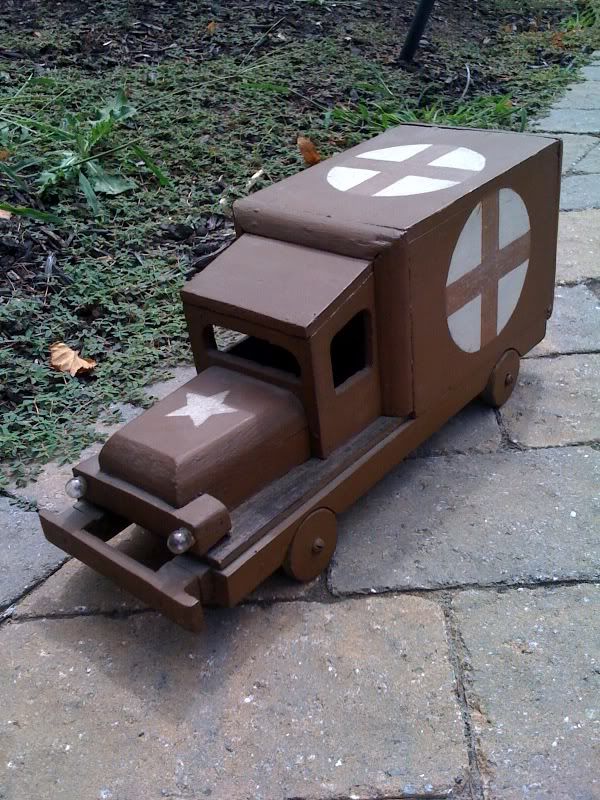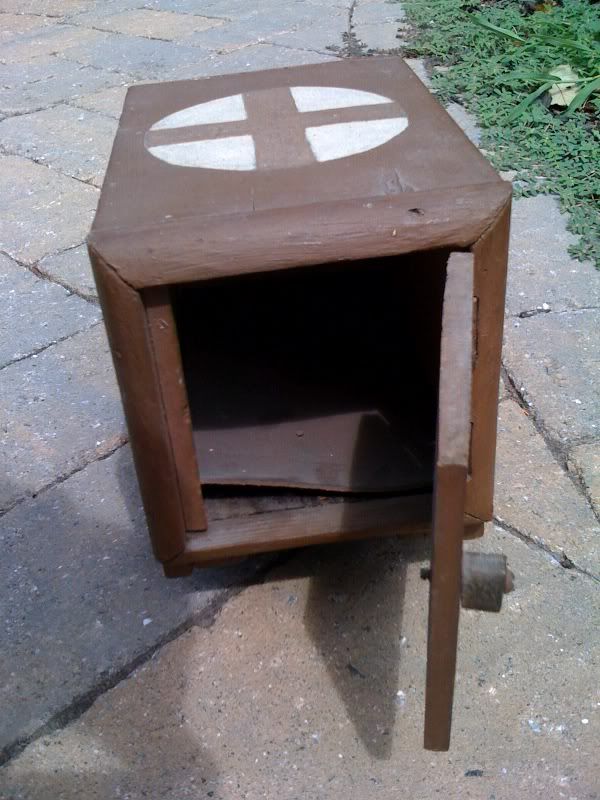 I hadn't seen anything like it before. I wonder if it was home-made, or a kit ????
Doc