There have been a few previous threads on this, but I thought I would post photos and technique of how I restored the steering wheel . I really thought it was too far gone but after encouragement and tips from the "G" I decided to have a go myself.
Gary H supplied a late model one , but I thought I would give the original one a go.
You will see that it is green and not black or metal spoked. I am sure that it is original. My friends scout car has an identical one as has the scout car in the shed at Beltring.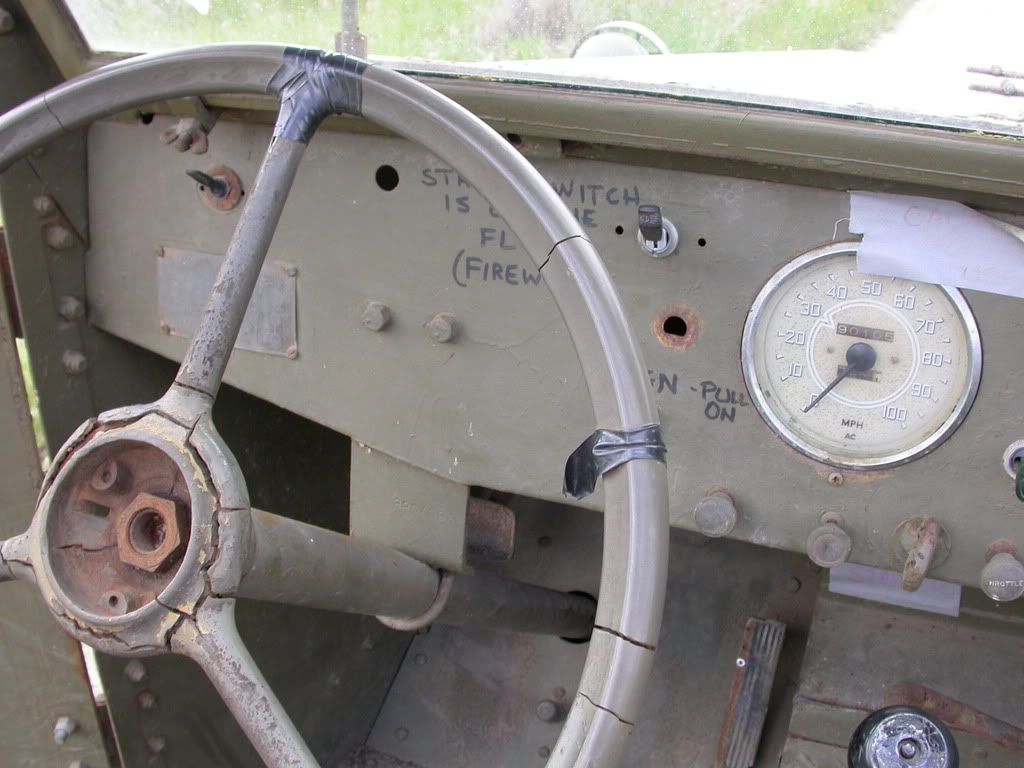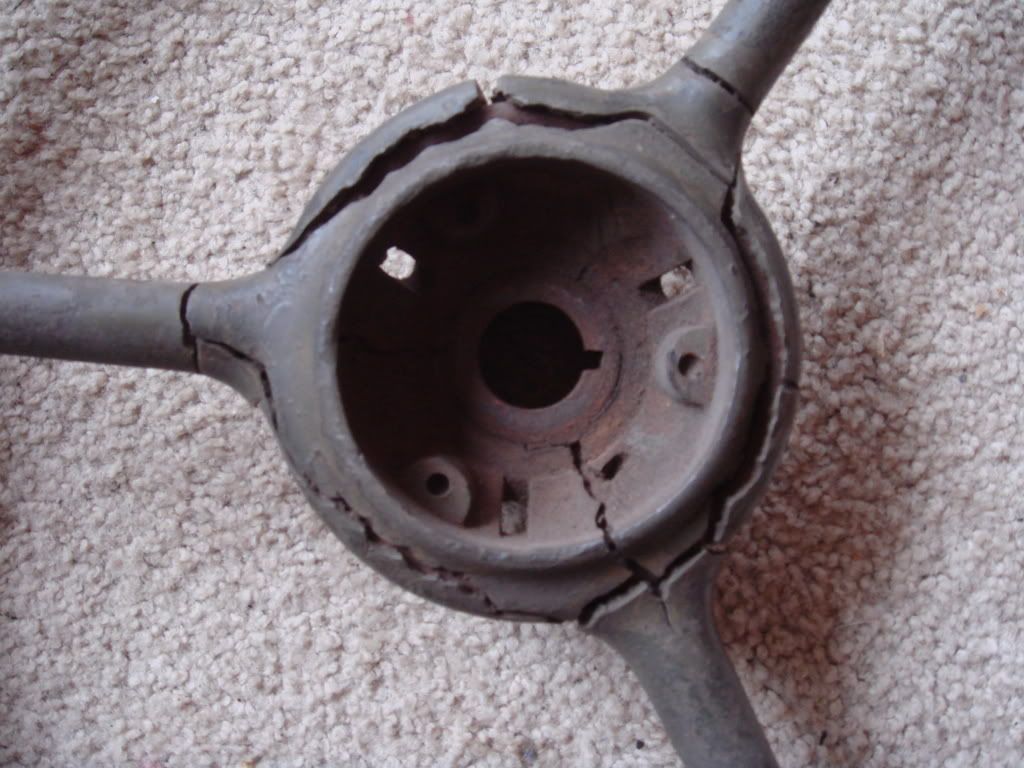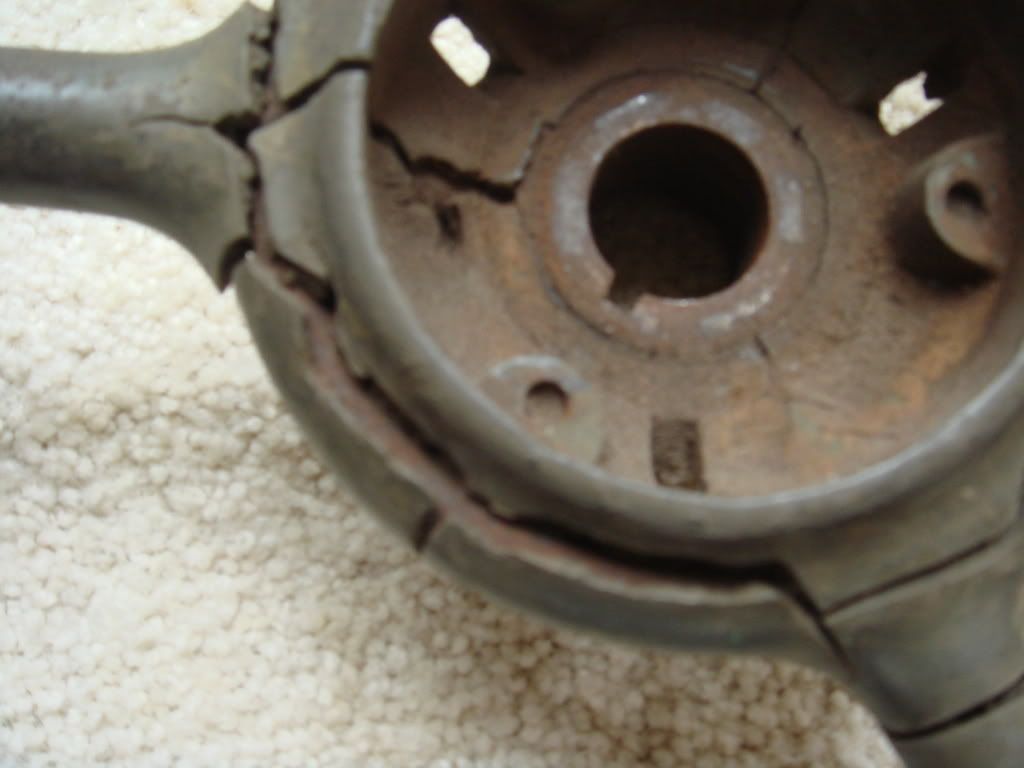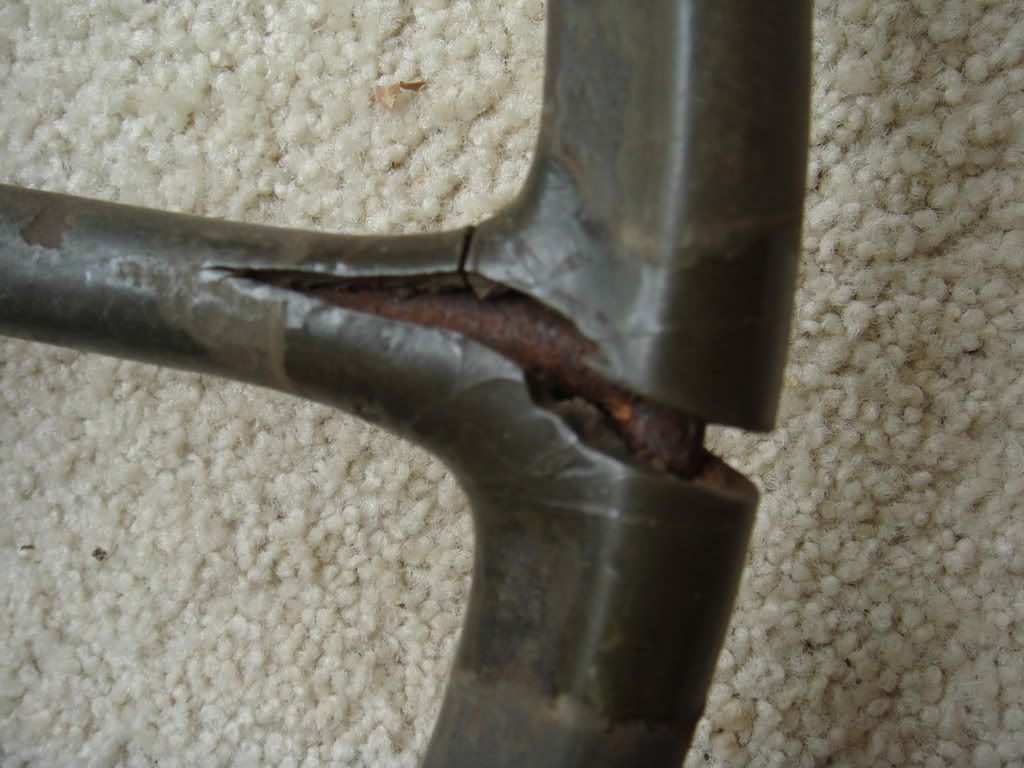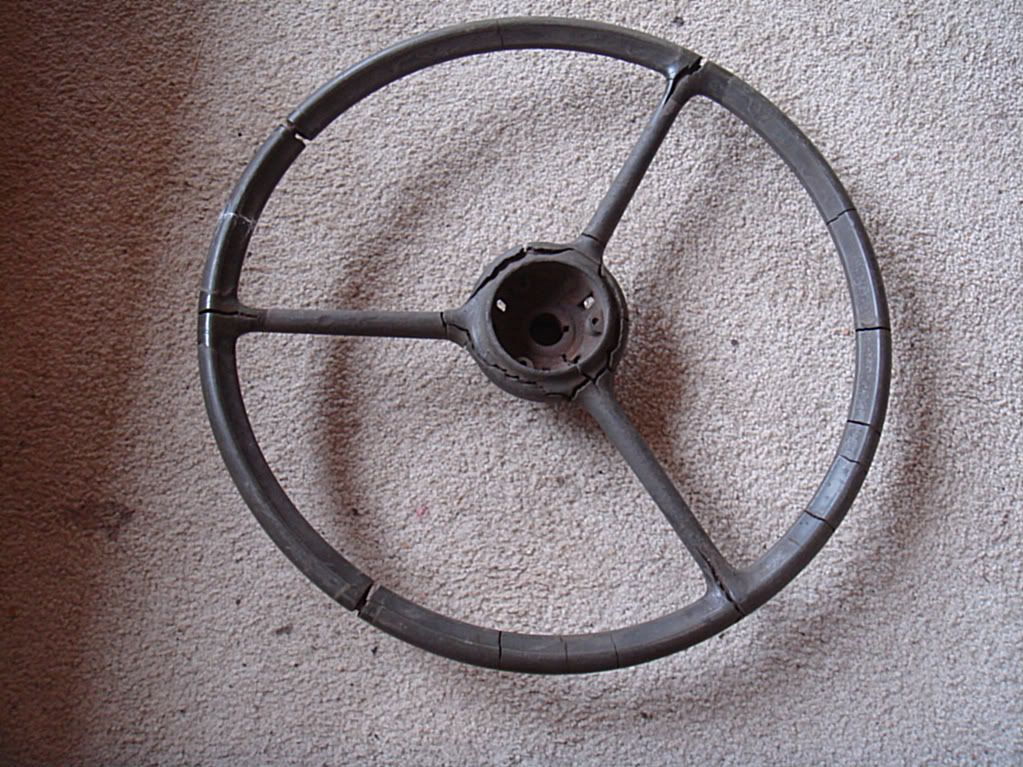 These first photos show the wheel in situ and when removed.It looked as bad as I've seen. There were large splits around the hub and multiple large cracks in the rim. The metal skeleton was intact but warped.I thought there was nothing to lose by giving it a shot.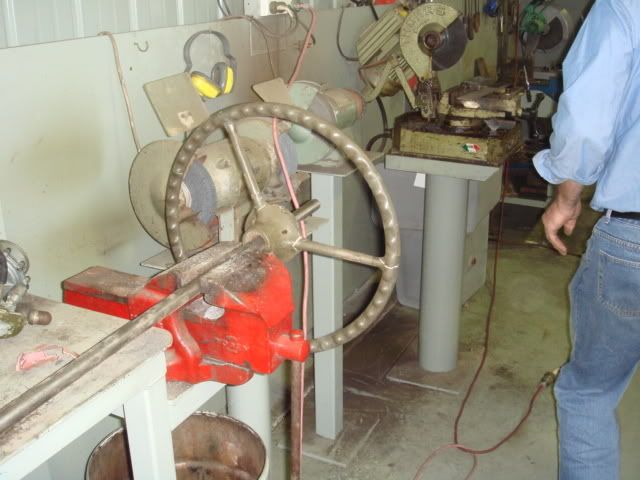 The warped metal skeleton was straightened bu putting a metal spndle through the hub, clamping it to a vise, and then pulling and pushing on the rim. It was 'eyeballed' to be straight.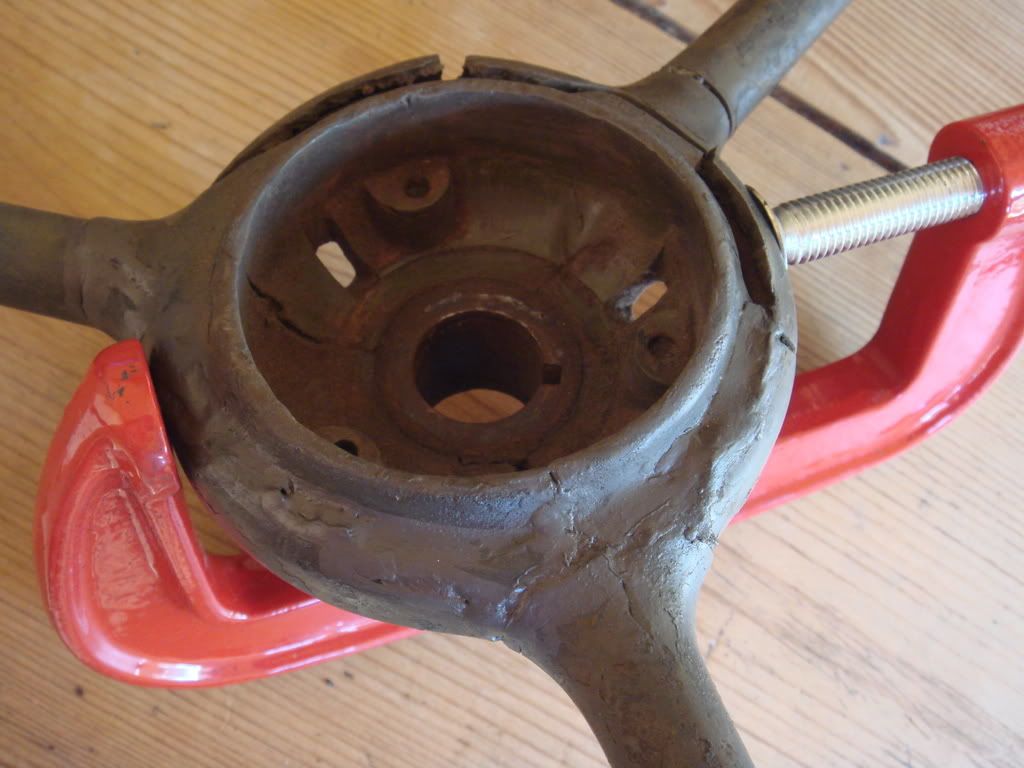 A G clamp was used to partially close the gaps in the plastic around the hub. These were then glued with "Araldite" and allowed to set for 24 hours. Each of the 3 segments of the hub was done seperately. (This photo shows one of the filled and temporarily painted section, while another section is being clamped and glued )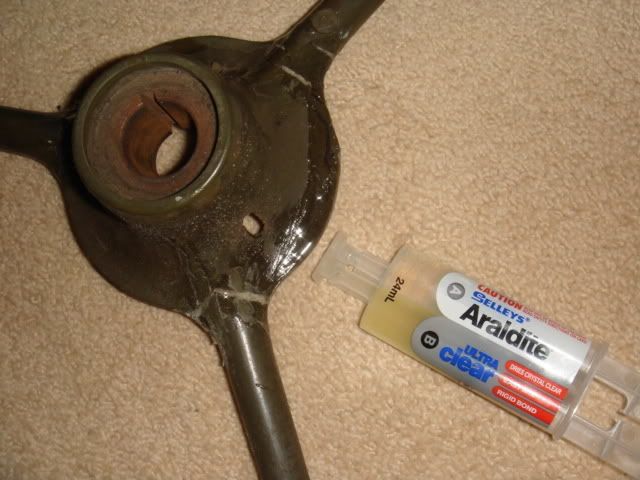 I did try a section with the 2 part "POR 15 " epoxy putty pack but found that the "Araldite" was much better because it was flexible and didn't crack. The cracks in the rim were similarily treated. It took 2 / 3 goes to build up the level in the deep cracks and splits.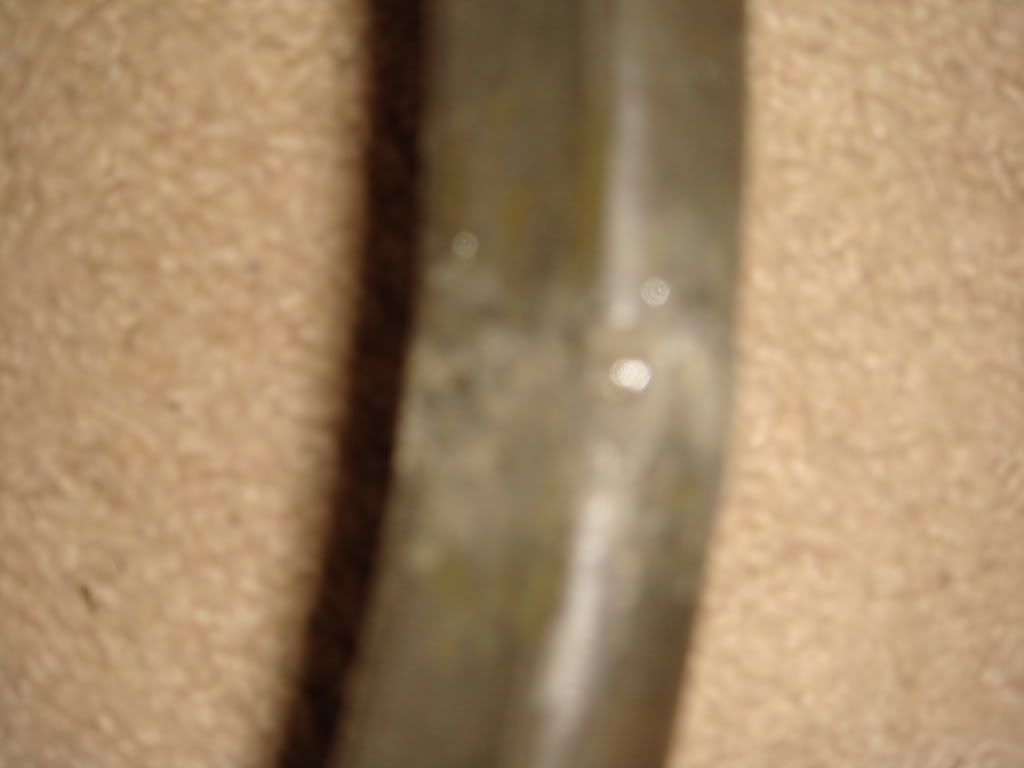 To give an idea of how the build up was going "Tamiya" flat olive drab was painted onto the area.
Next a powered "Black and Decker" conical burr was used to ground off surplus "Araldite".
This process of temporary olive drab painting and burring was done multiple times. The correct shape and smoothness was done by both feel and eyeball.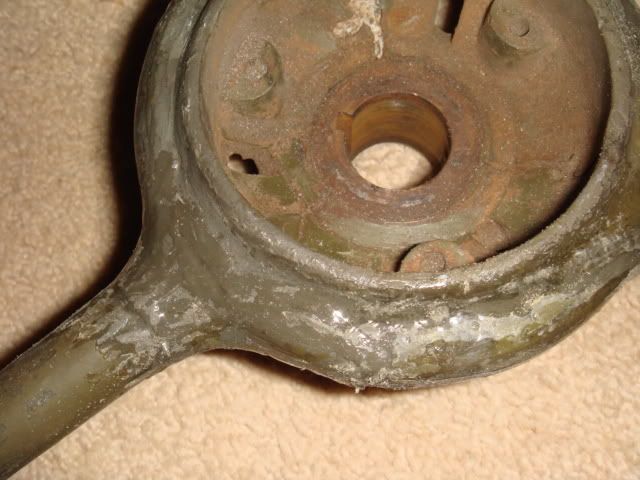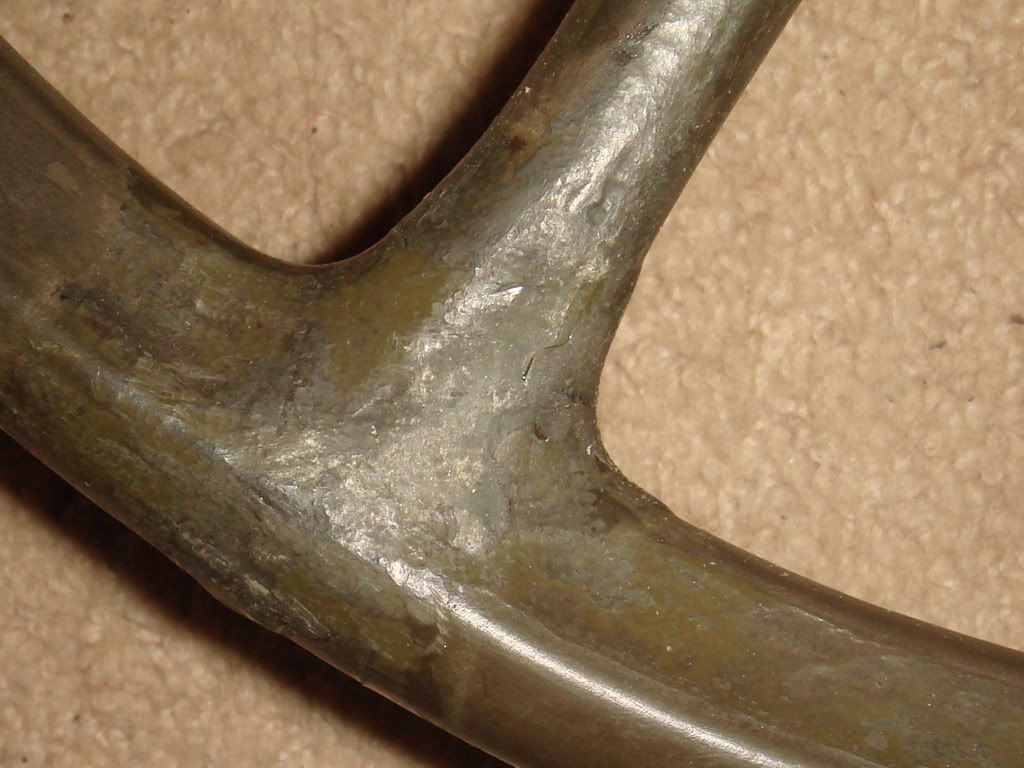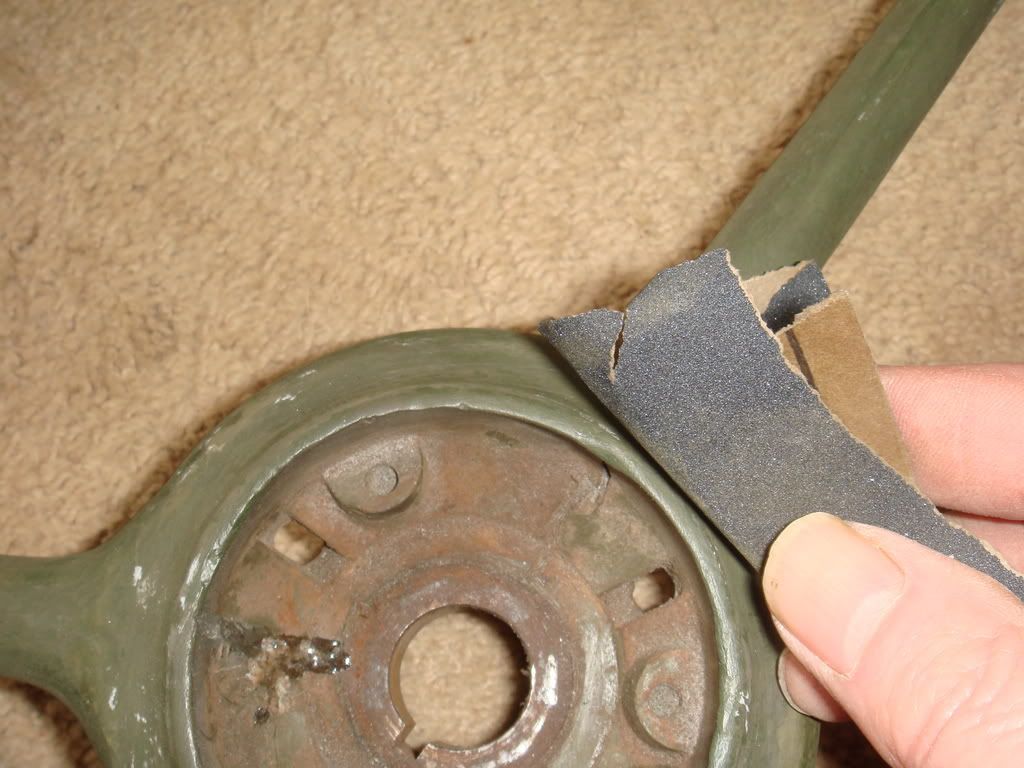 Next "Tamiya" plastic hobby putty was used to fill minor imperfections and further olive drab painting was done ( being water soluble this was easy ). Multiple sandings using fine paper and further paintings were done. This was done probably 10 times or so until a very smooth surface was obtained.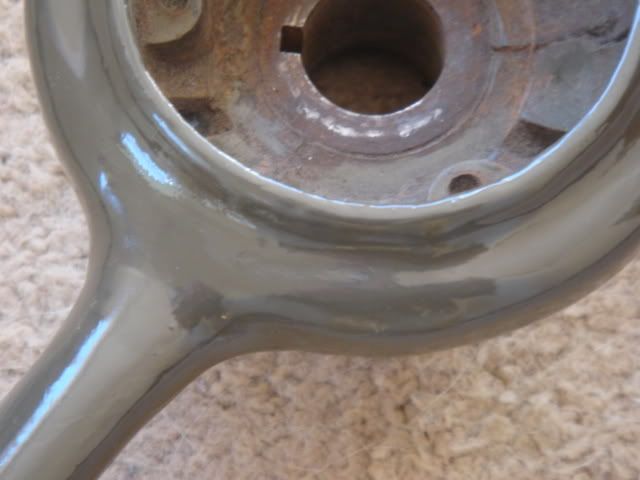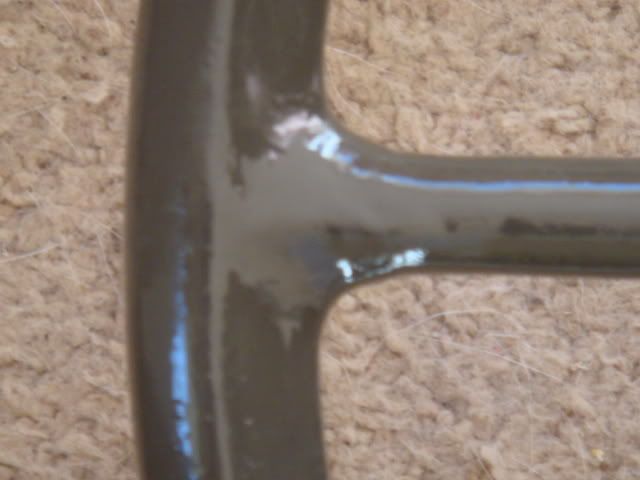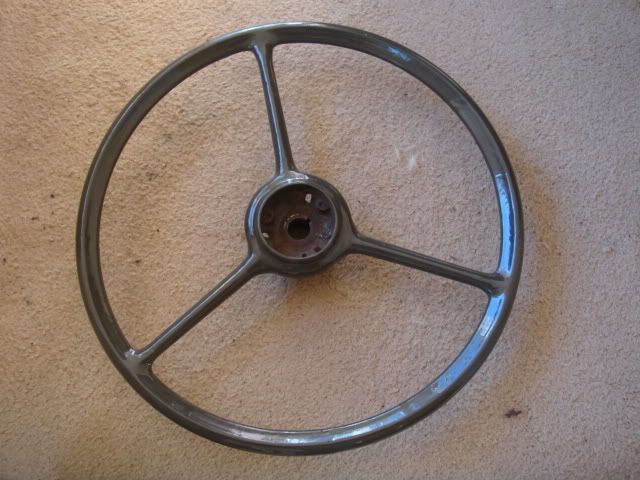 It was then painted with the exact matching green paint which was mixed by my local automotive paint shop. A flattener was added to remove some of the gloss. Further fine sandings and paintings were done with 24 hours between coats. All up 4 coats were given.
It was interesting that the paint was brushed rather than sprayed on , and after it ran into itself , the brush marks were not visible.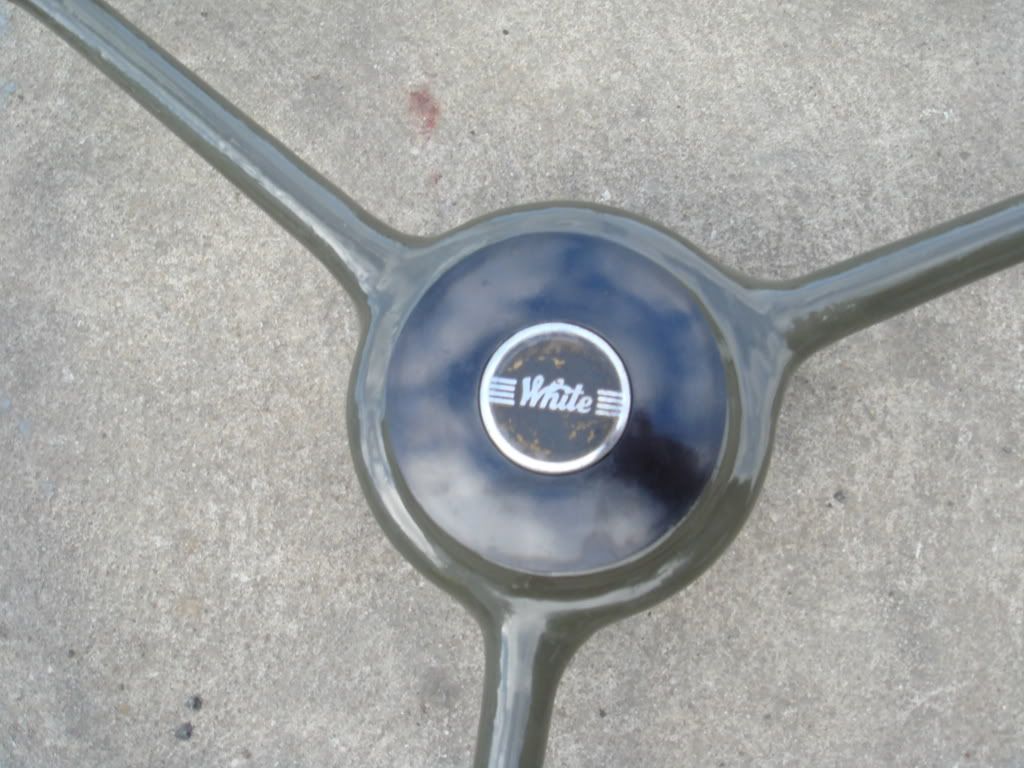 The final views show the horn button placed over the central recess prior to installation to see what it would look like.
I did try the melted green plastic technique as described elsewhere on the "G", but found that this wouldn't work for me.The plastic wouldn't melt properly.
Some might criticize the finish for being too glossy but in real life it is acceptable. The remaining original intact parts of the wheel were relatively shiny to begin with - a bit like the black ones. Furthermore the camera flash does tend to accentuate the reflection and hence the shine. Ultimately use and handling should rough it up a bit. If necessary it can still be very finely abraded with a compound. Not all the inperfections have been ironed out - I wanted it to retain some of its 'patina'.
A lot of hours were put into it , but it should do the job.
Philip