I have decided to sell my wire line equipment and focus on other things (like finishing my slatgrill....
.
Includes an NOS mint EE-65E test set, NOS mint EE-89A repeater, and a NOS mint C-114 loading coil.
All for $150 or best offer, you pay shipping. PM me if interested.
I put some pictures on my little web server of all three, see:
http://thomas.tcjnet.com/ee65/
Here is a picture of the EE-65... NOS mint condition.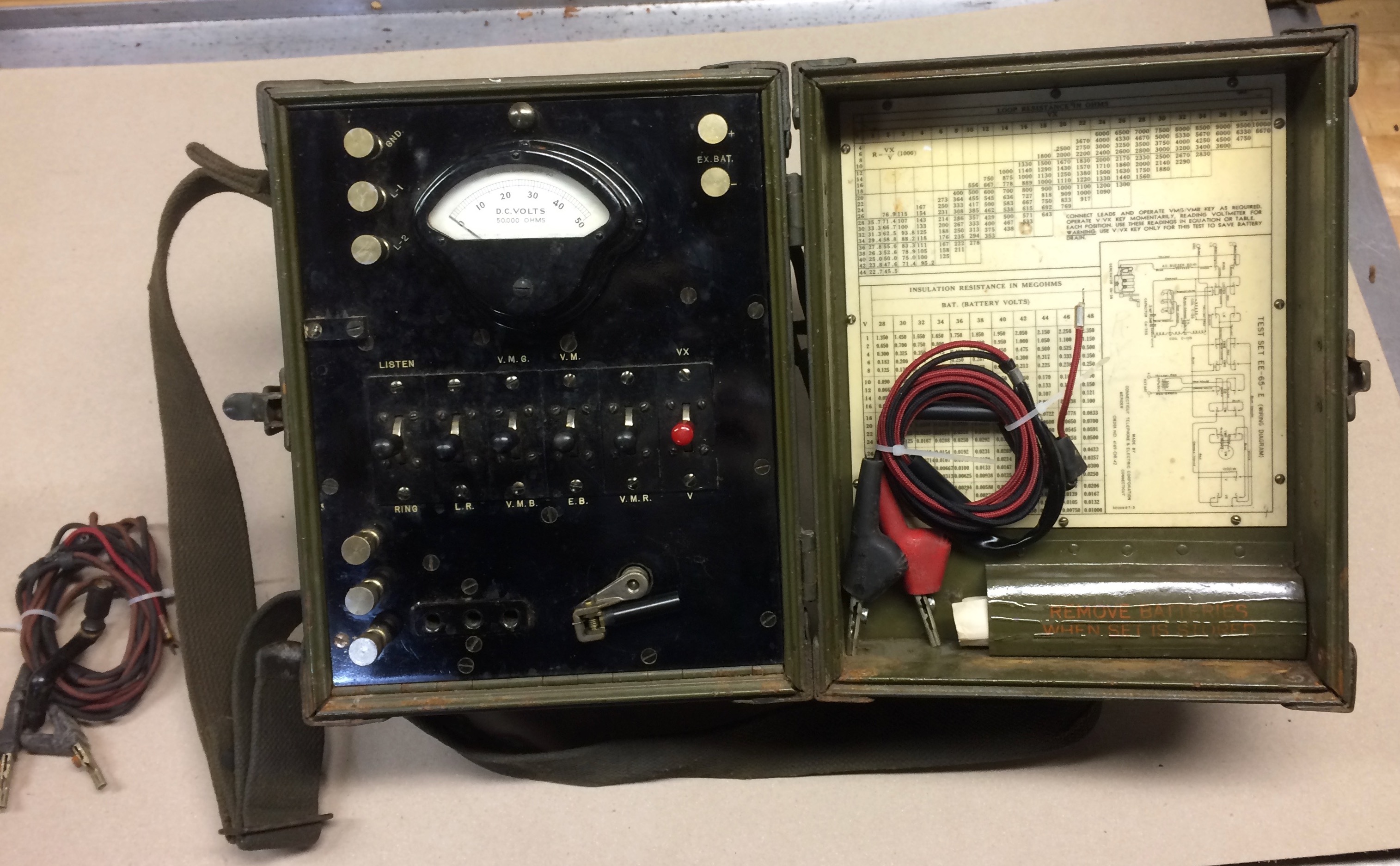 Team this with an EE phone in a leather case, some field wire on a spool, one of the reeling machines, and a pair of linemen's pliers w/case and you would have a nice display.