Hello all,
can this type of ramsey electric winch be modified to work from a jeep pto.
I have never had my hands on one of these but they are reasonably common.
I'm wondering if the electric drive is removed I'll be left with the keyed shaft that a pto drive could key onto.
Also can the imput shaft be reversed to come out of the other end of the housing and the blanking plate fitted over the original imput point.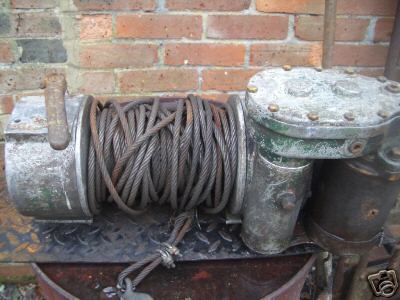 This would be to mount on a CJ3A/M38
Many thanks,
Dave