In order to resolve some of the login issues members have had, we must make a change to the cookie settings here on G503.com
This change will take place at 9:00AM PST July 14th 2006
This means you may very well have to delete your browser cookies again.
If you have a problem logging in or staying logged in, you should delete your cookies, restart your browser and try to login again.
Asking for a new password will not cure the "logging in problem", nor will signing in again as a "new" member cure the problems...
It is very important to restart your browser after deleting the cookies.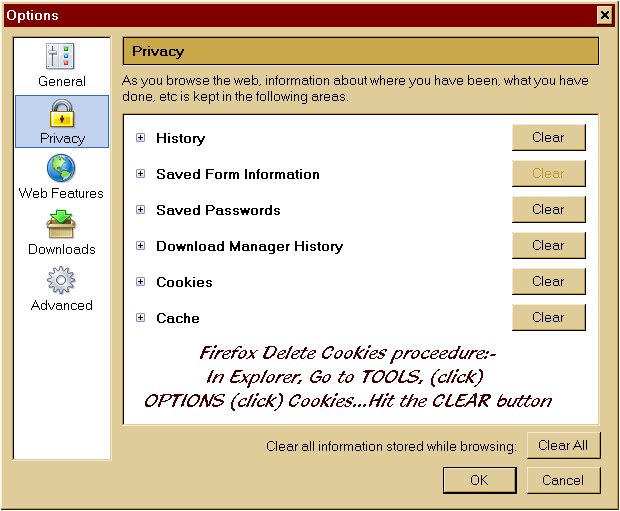 A more detailed procedure can be found here:
http://www.g503.com/forums/viewtopic.php?t=16917