I've never been one for picture taking on a project, but many of you have been asking. Jeff Hain-Matson (Frontline MV) has been out several times to lend a hand; he likes to take pictures. I also found a few that my wife took. These should show a chronology of beginning to where I am today.
Getting Home July 2007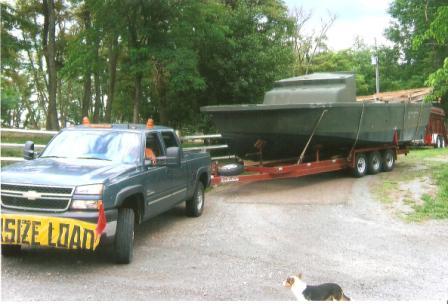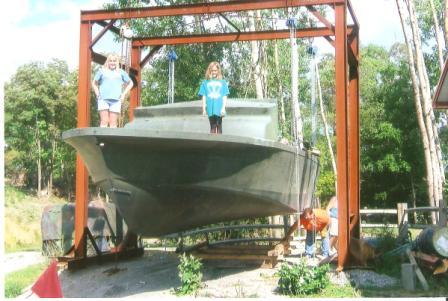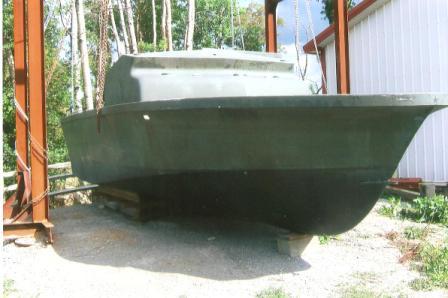 This is actually the 2nd PBR hull that I purchased. The original, PBR 7329 was sold to a museum in Texas after I completed a good bit of the damage repair. This is an unissued replacement hull for PBR 6927. I found this in Washington state after the 2007 Tower Park meet. As this hull needed no repairs, I estimated that it put me a good 2 years ahead on my progress. I had also previously purchased (Aug 2006) a Katrina damaged hull in New Orleans on a Levee Commission auction that was previously a static monument on the west shore of Lake Ponchartrain. I was able to salvage a few needed parts from it.
Engine beds Oct 2008. Lex Schmidt on Cushman hauling mounts to boat.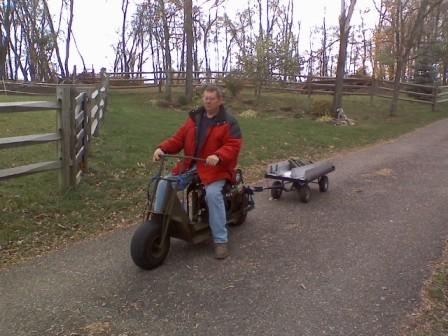 Mounts installed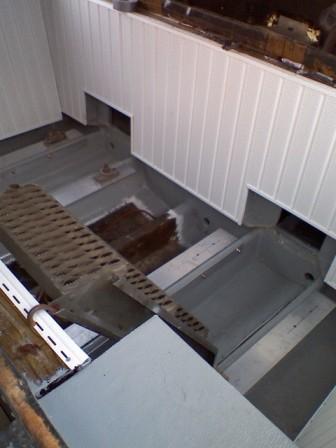 Engines going in Nov 2008. We pulled the boat out of the gantry area, hoisted the engines, then backed the boat under the gantry. All of these lift points were designed in when we built the gantry.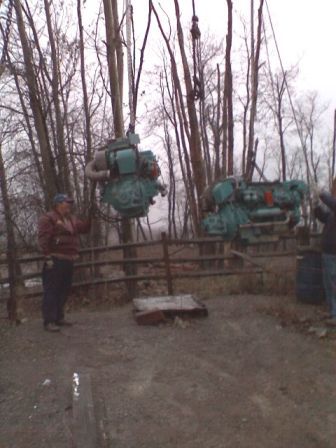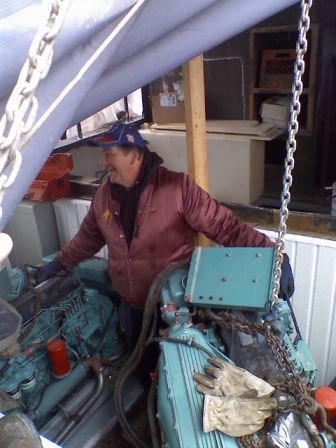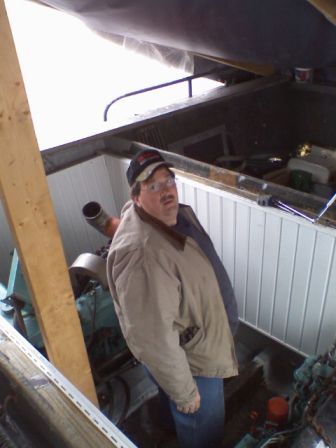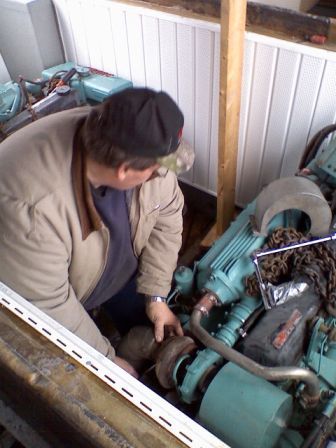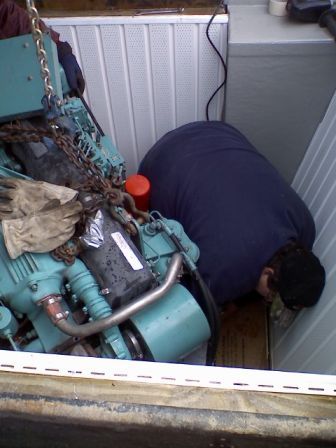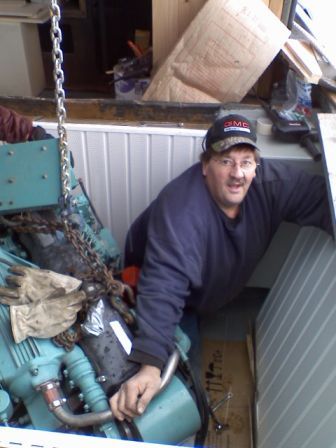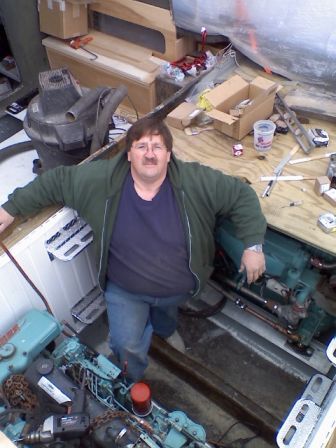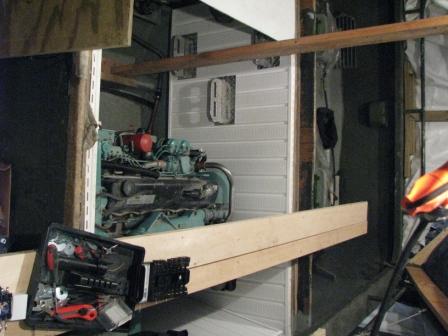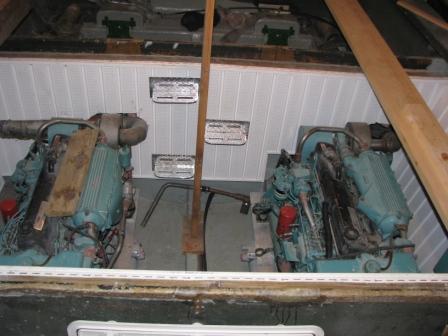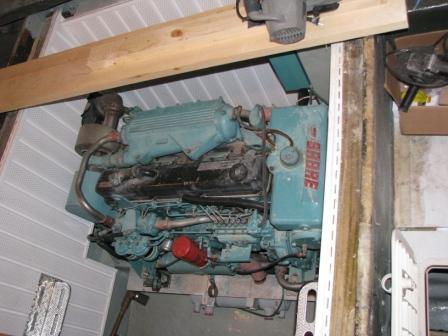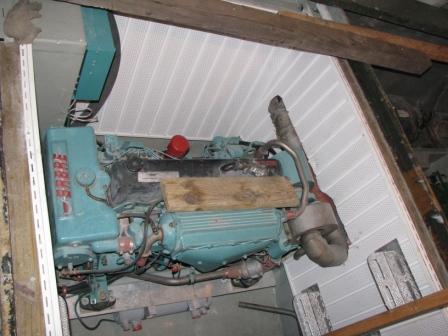 These engines are British Fords marinized by Sabre Diesel in the UK. They are from the current Bridge Erection Boat that is in use by US Armed Forces. These turbo'ed diesel produce 215 HP at 2100 RPM and should use appx 10.5 GPH for the pair at full throttle. The original Detroits would burn more that twice that amount of fuel.
More Horsepower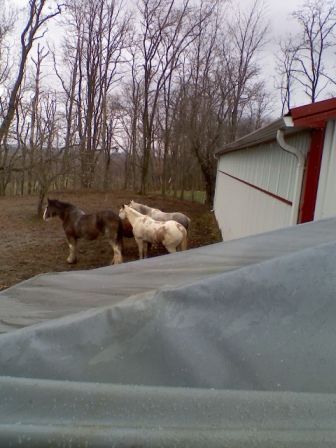 Where we work. This work area was much taller before the massive snowfall in February. We were able to build an intermediate frame under the collapsed framework, then lower the cover to the new height. It could have been much worse! No snow got in the boat.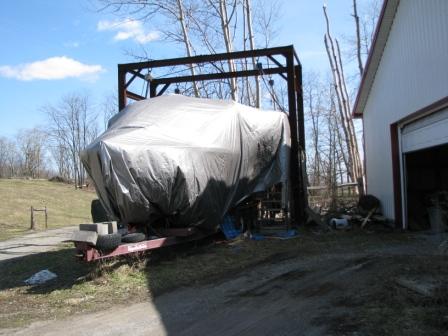 Jet Pump Compartment. Exhaust rough in also visible.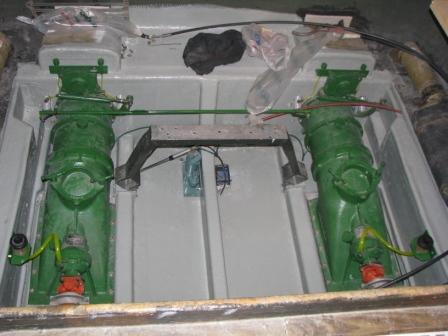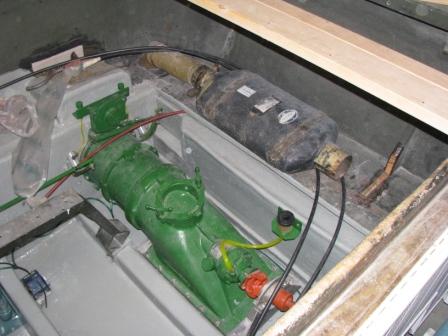 These Marine Jets are also from the Bridge Erection boat, and also made in the UK. The UK based manufacturer has a US Marine Division, UltraDynamics, in Columbus Ohio. They've been extremely helpful with parts, prints, info, etc and have rebuilt these pumps at a bargain of a price. They do want to play with the boat when it's completed.
Fuel Tank Compartment under Coxswain's flat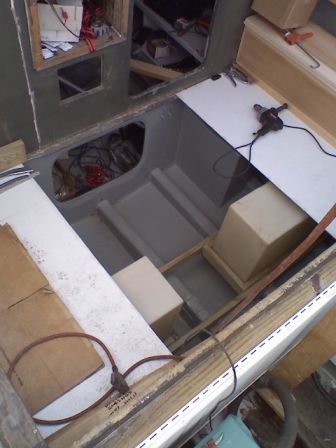 There has been quite a bit of work in this area. In addition to fuel tanks we fitted a bilge pump as well as cabinets on either side above deck. Control cables and wiring had to be run thru this area, as well as fuel lines and filters. The batteries will also mount in this hold. It was important to get all possible work done in this hold so that the middle deck section could be placed. Once this deck area is complete, the helm can be installed. This area consumed many hours.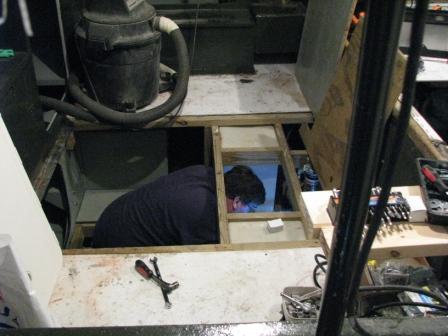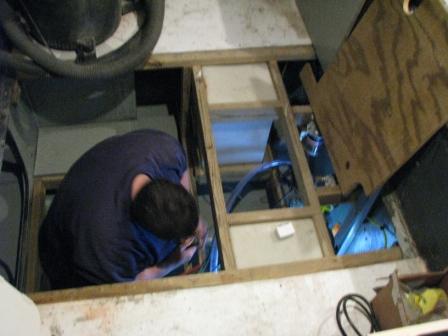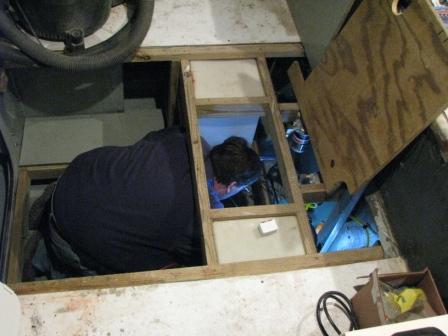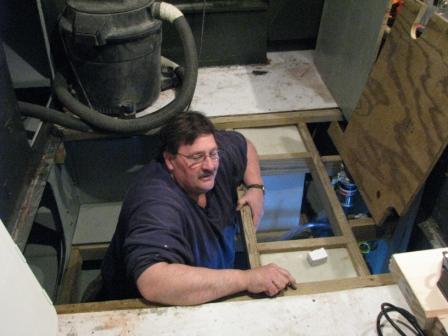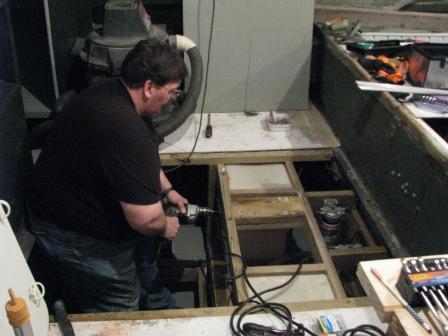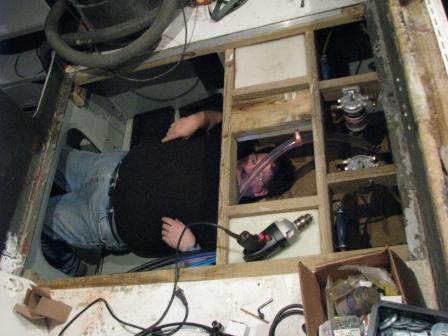 Jeff and I got a whole day in on finishing up this area before we left for Texas for the Museum of the American GI meet, March 2010
Getting topside in Coxswain's Flat (finally)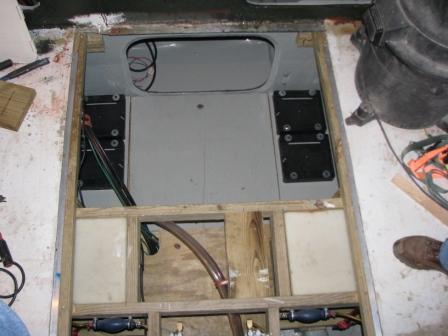 Battery trays (Optima Military mounts) installed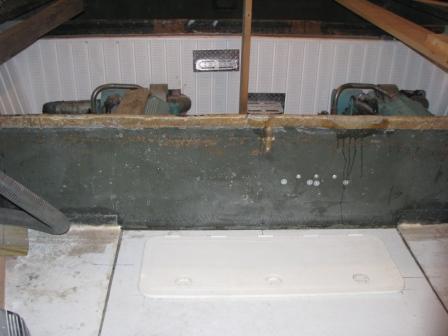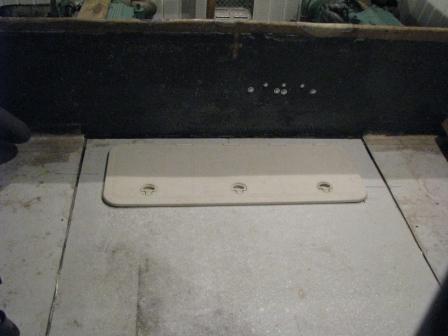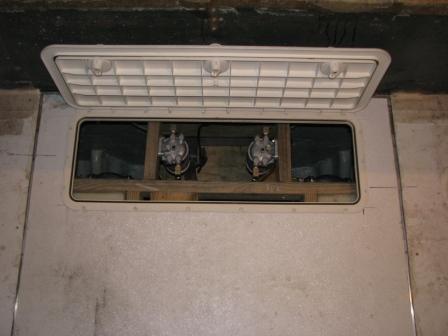 Interior shots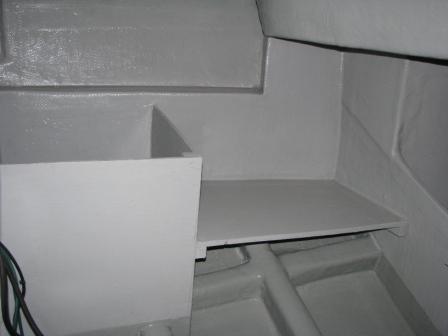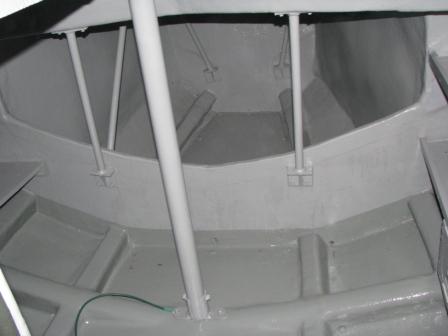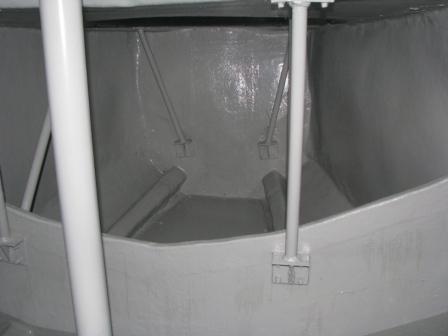 This area will be mostly filled with the forward gun mount
Jeff will be back for 2 days of boat work before we leave for the Mobile Al meet in April. Hope to make much more progress.