Model RR layout taking place in 1943...
Posted: Mon Jun 06, 2016 1:02 pm


This is the model railroad layout I've wanted to model since I was a kid. It's a small On30 gauge layout in a 11X10' room, showing a fictional branch line of the real-life East Tennessee & Western North Carolina RR. It runs up the valley where my parents grew up in, taking place in 1943, when Dad and Mom would have been 7 and 6, respectively.
All the rolling stock is modified to some degree, and almost all the structures are scratch built. I have four ten-wheelers, representing ET&WNC locomotives 9, 11, 12 and 14 (14 was on the White Pass & Yukon by this time, so I'm departing into a 'parallel universe' concept there).
More info here if you're curious:
http://www.freewebs.com/willysmb44/modeltrains.htm
There is a military presence on the layout, but not a huge one: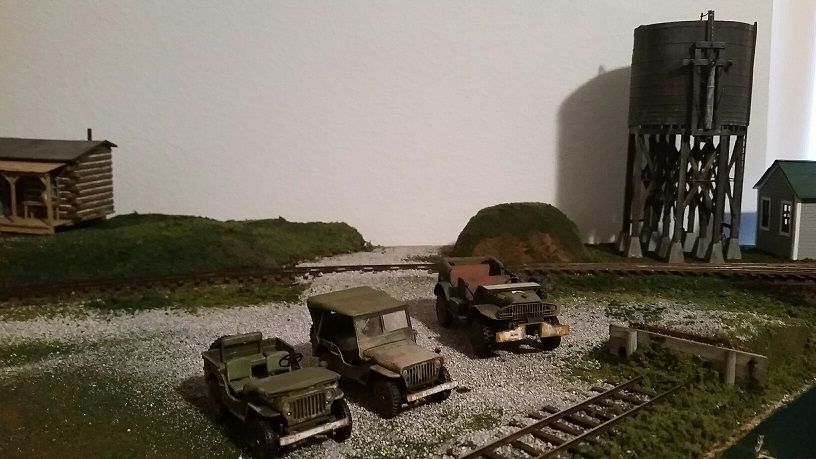 More random shots here showing various stages of completion: