I know its the middle of winter, but modeling energy can only be held back for so long! Here I have for your amusement a Piper L4 Grasshopper in 'Giant Scale'.
She came as an RTF (Ready To Fly) kit, with all electronics installed, a radio and receiver, and minimal assembly required.
The actual L4 was 22' long and 6' tall.
This model is 41" long, (vs. 44" if in true 1/6th scale), and 11" tall (vs. 12" in true 1/6th) . . .making it 1/ 6.55 scale.
Close enough for future photoshoots!
Hmm, weather has finally lifted, I may be able to do some recon soon!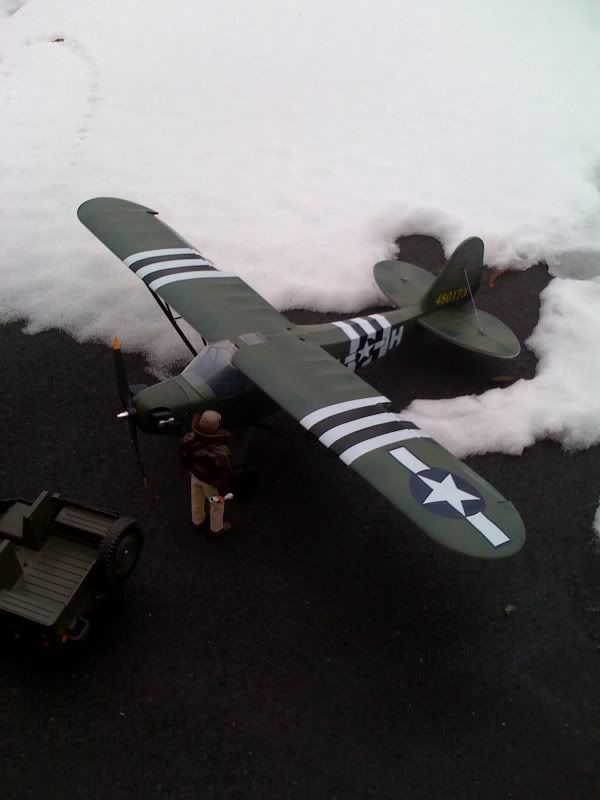 I wonder if she's fueled up?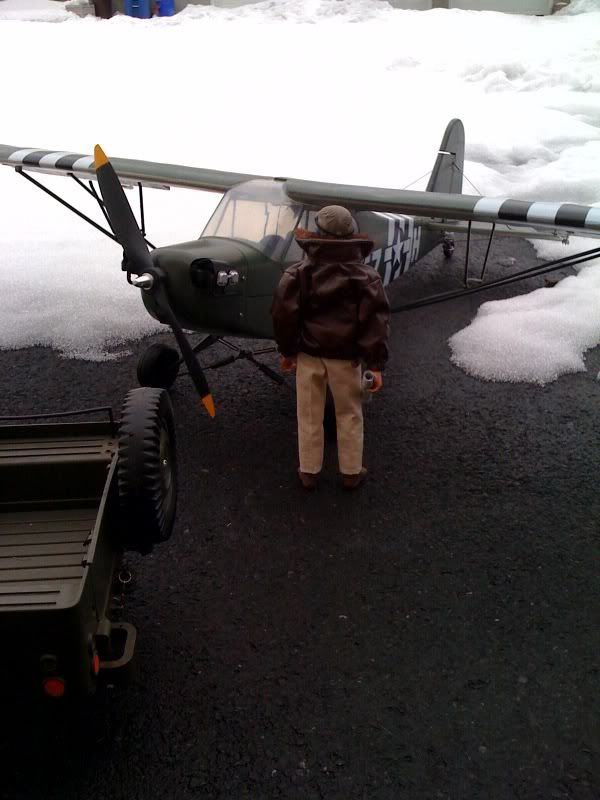 Hope I don't have to wait too long for someone from the ground crew.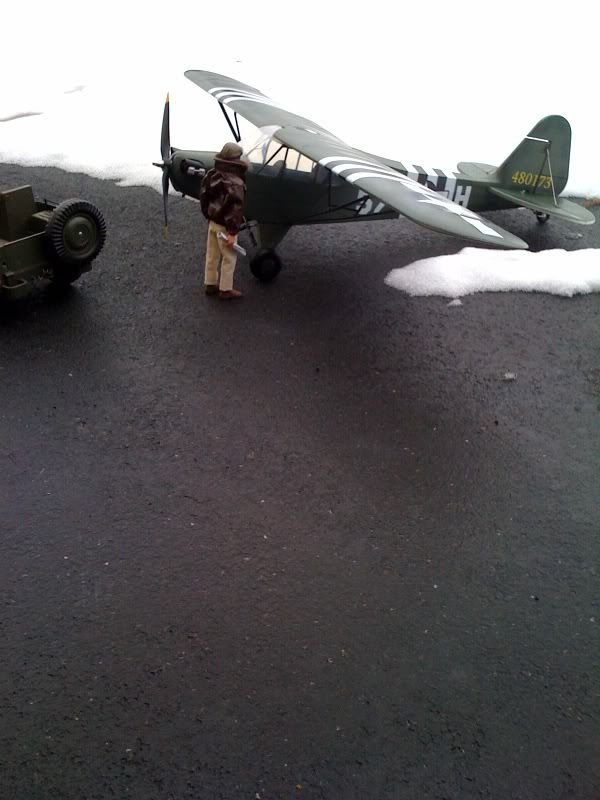 I think I'll climb in, and get out of the wind.
and here I wait . . . . .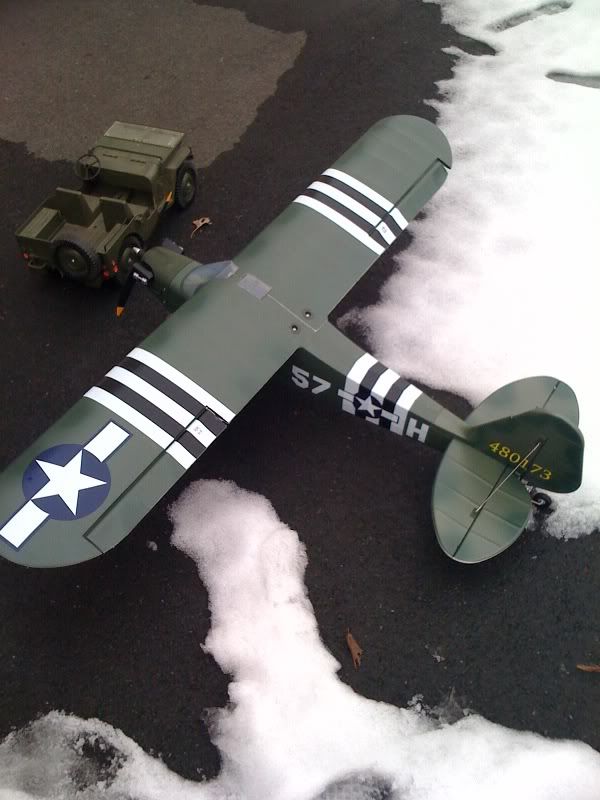 All this came for the staggering price of $199 plus shipping from California...and I can actually fly it if I ever get up the nerve!
It is made of EPO, a high density lightweight foam, and has an electric motor.
Thanks for lookin!
Doc