Back in the early to mid 1990's, before the advent of mass produced 1:6th scale vehicles, a small company called Plastically Anything (previously Cohoon Plastics) filled the void for 12" Action Figure collectors.
These vehicles were made of vacu-formed plastic, and what they lacked in detail (or accuracy), they made up for with sheer size. I recently received a request to 'showcase' vehicles from my Plastically Anything orphanage. I don't have pictures of them all yet, but here are a few to start:
Sdkfz 251D converted to a 251/22 version with a 21st c. Toys Pak.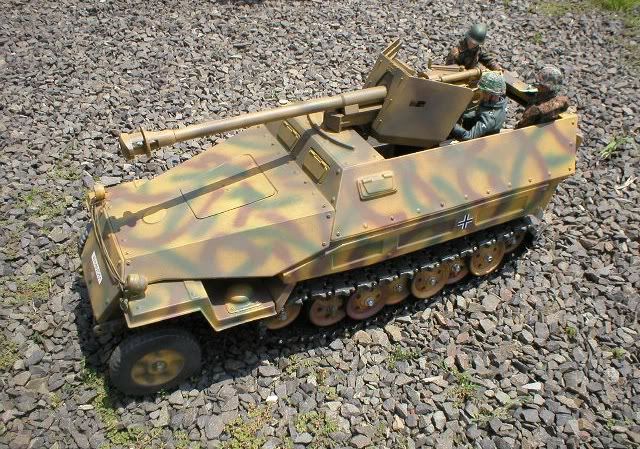 Tiger and a Sturmtiger Prototype.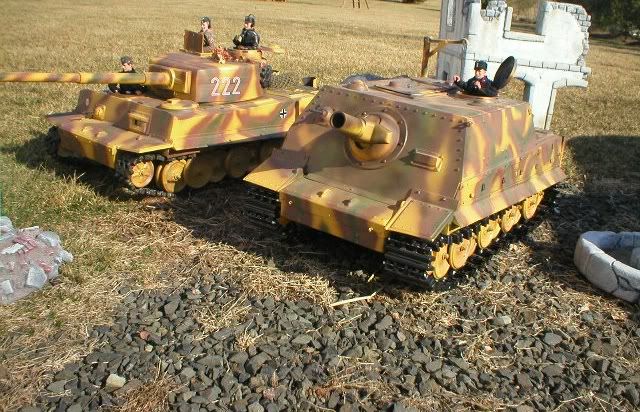 Sherman . . . boy I really gotta reinforce those poor wheel trucks! image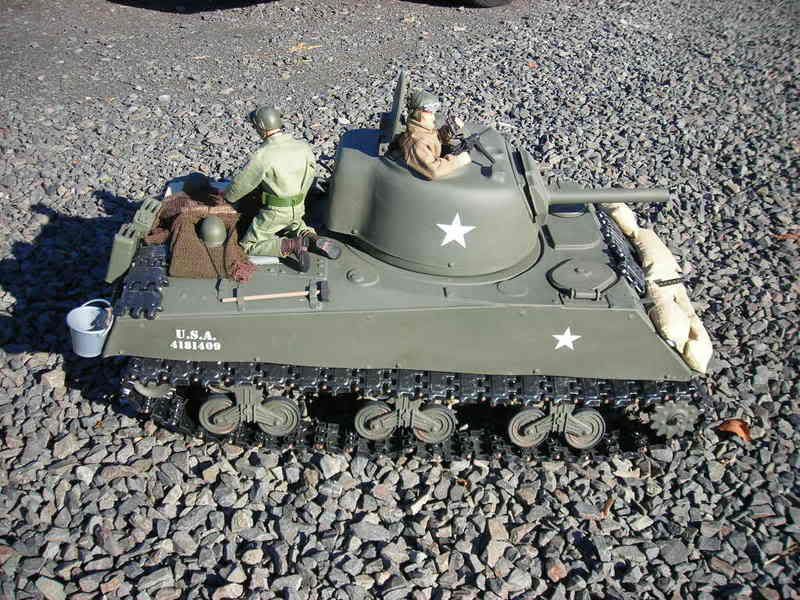 Elephant prototype after repaint.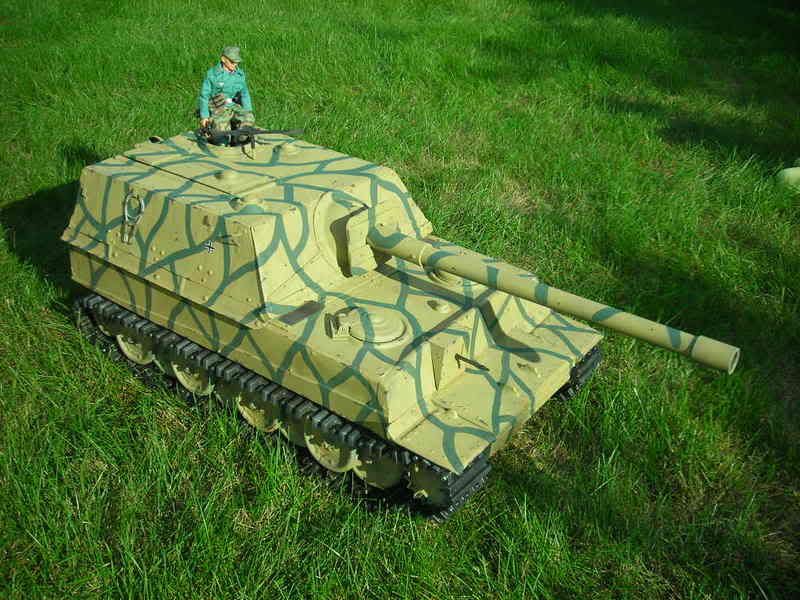 Panther after winter repaint.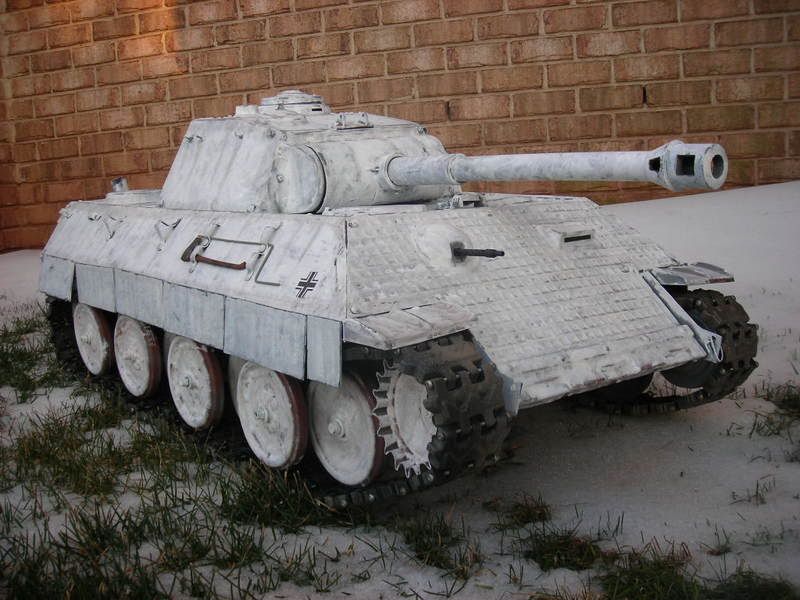 Jagdpanther prototype. Maybe one day I'll do something with that G-d awful gun mantlet !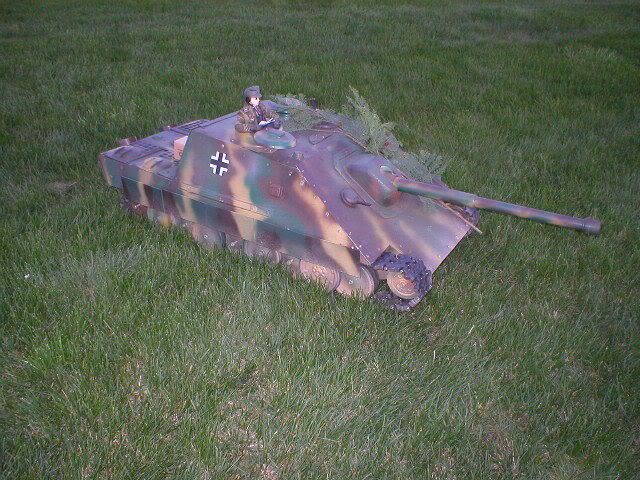 Stug III with skirts and fresh paint added.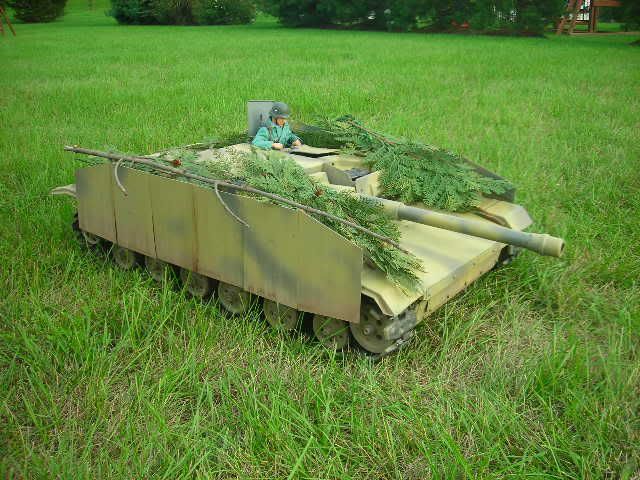 Stug IV-G (kinda) with skirts (These are all removable), zimmerit and a repaint added.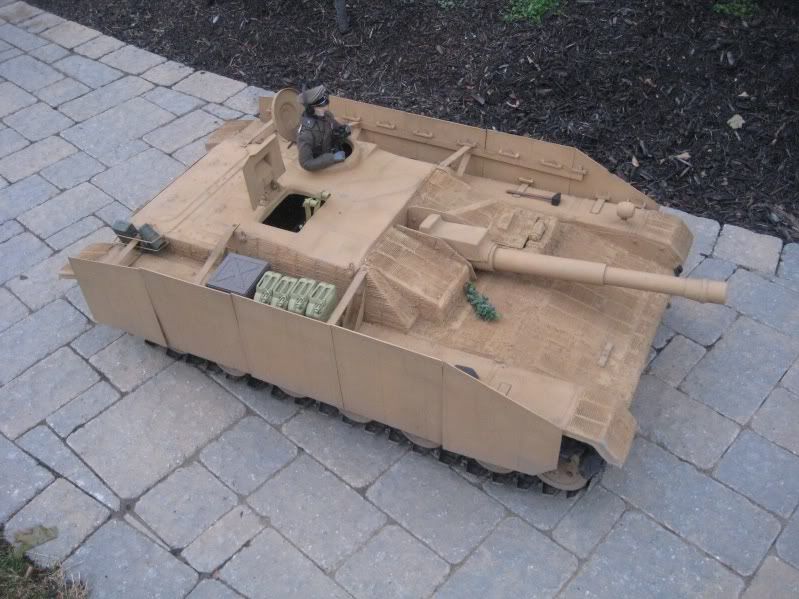 T-34 with fuel drums added.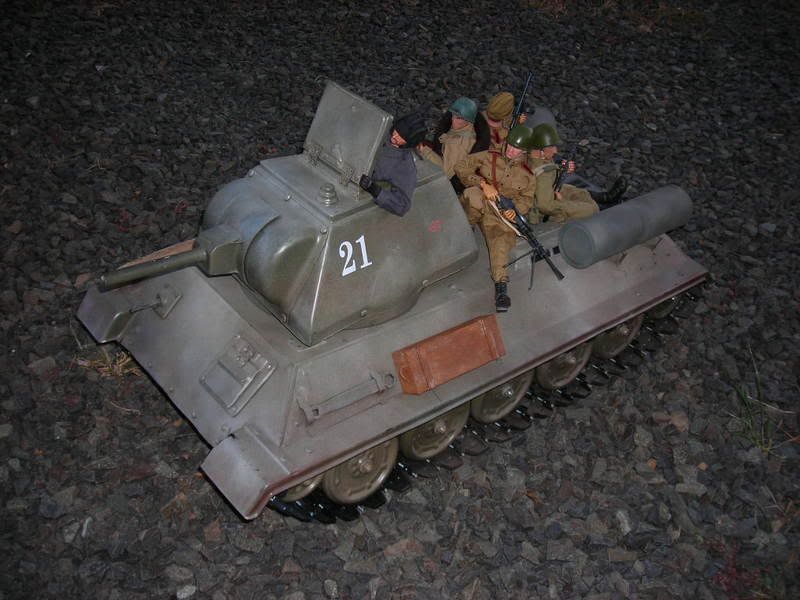 SU-122
Remember, the crew members are each 11 to 12 inches tall!
. . . more to come!
Hope you enjoyed the retrospective on some of last century's 1:6 vehicles
mdeevl
Mdeevl's Home for Orphaned Plastically Anything Vehicles