Petaluma Veteran's Day Parade 11/11 is the biggest in the North State. Maybe beyond. Over 45 MVs expected including armor. Pre-stage by 1100 at Veteran's Memorial Hall at 1094 Petaluma Blvd. South - the rear parking lot. Road march at 1200 to staging area south of Walnut Park. Pick up vets if you can. Parade 1300. Casual MV displays after parade during commemorations at Walnut Park, and/or retreat to Veteran's Hall for hot dogs with the vets. Bar will be open. Special Korean War veteran's symposium is planned.
For breakfast, Mr. Moms is within walking distance of the Vet's Hall. At the north end of town some MVers dine at Pete's Henny Penny restaurant. Contact Jim Neider for info at 707-823-2192 or Michael France at
mrfrance@comcast.net
. Some past event photos:
All American Fun: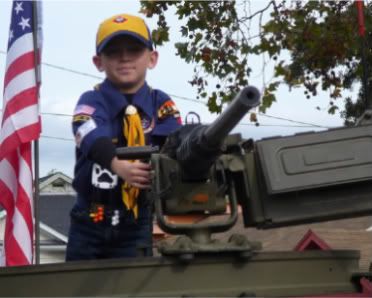 Matt Parry's explaining the pros and cons of NDT tires. His Follow Me stencil seemed to draw MVers to breakfast: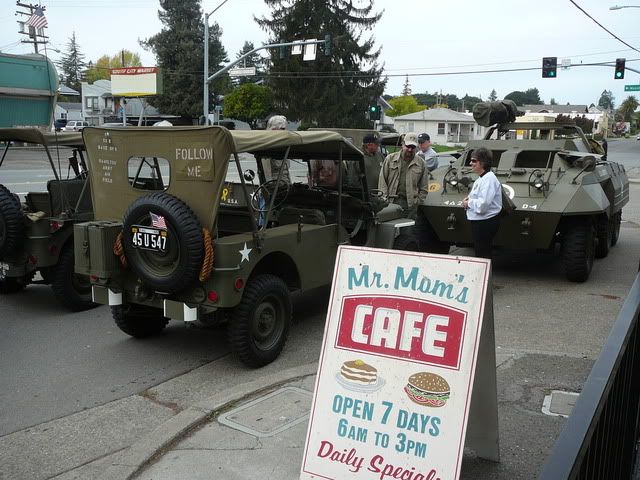 "Watch where you point that thing!" Pre-staging area usually has a lot of interesting sights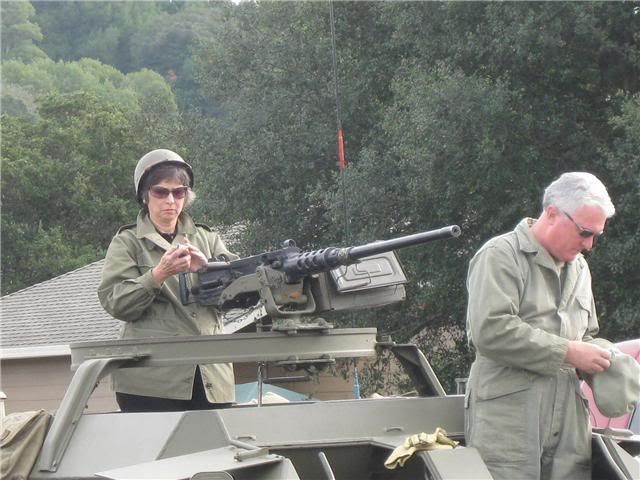 "Go ahead, make my parade!" Jim Neider, one of the key North Bay MV event organizers, looks on as Marilynn N. prepares to honor veterans. What are YOU doing November 11?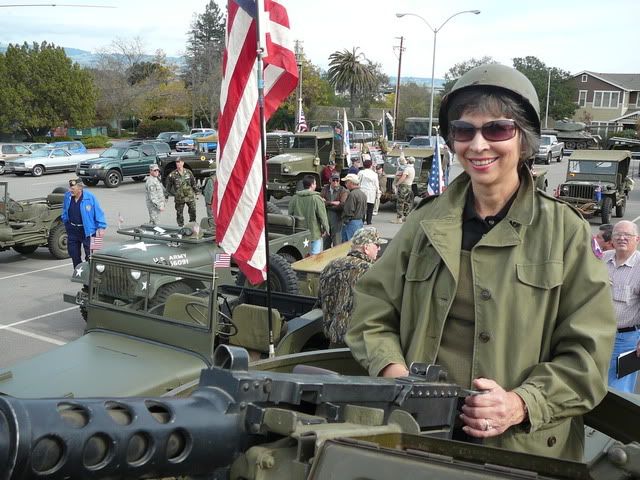 Chuck Lutz gave up a shotgun seat halfway through this parade for another vet. Way to go Chuck!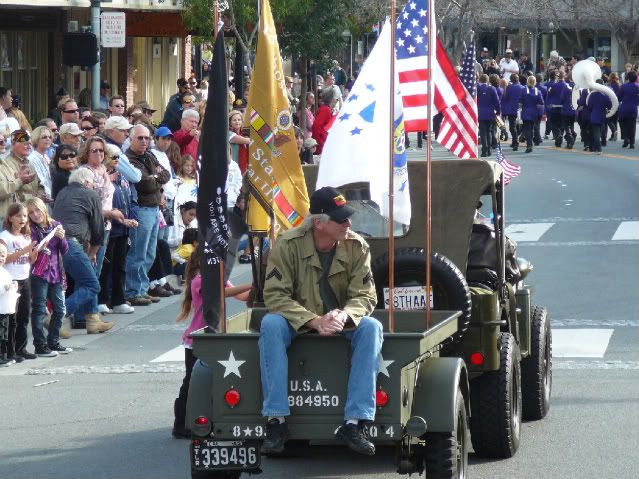 You never know what will show up in Petaluma. Hans Beerbaum's T34
Consider attending the display in the town of Sonoma on Saturday and camping at the KOA per our special MVer discount described on the other thread, then doing the parade on Sunday.