Sergeant Major of the Gee

Posts: 361
Joined: Tue Jun 05, 2018 2:36 am
ww2 ford gpw willys mb jeep On Ebay
https://www.ebay.co.uk/itm/ww2-ford-gpw ... 4035607017?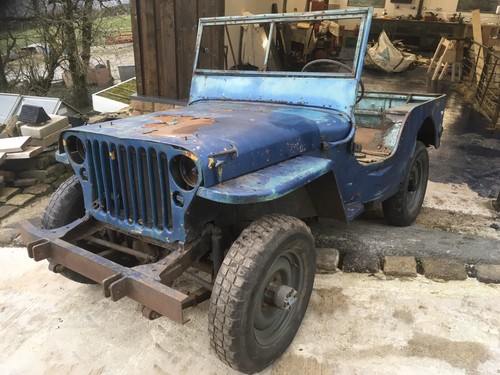 ---
---
G-Lieutenant Colonel

Posts: 1189
Joined: Fri Oct 08, 2004 10:35 am
Location: Santa Clarita, CA
Contact:
For the UK, this one is pretty good original items on it... gauges for example, body with no fuel filter on firewall (was put in fuel tank at this late model). I wonder if it is matching engine/frame number. if so, this is a great restore project.
---
G-Lieutenant General

Posts: 3939
Joined: Wed Jan 25, 2012 8:30 am
Location: Winston, GA
And, another one of those rare WWII jeeps that is described as both a Willys MB and a Ford GPW. Found only overseas, I guess. Although some may have a few mixed parts, here in the US, the jeep is registered or titled as either one or the other, never both.
Robert Brough
Winston, GA
2018 MVPA Honor Service Award
President, GA MVPA
Jeeps, trucks, trailers and Weasels
---
---
Who is online
Users browsing this forum: No registered users and 4 guests