I recently picked up a brass label Fire Guard fire extinguisher. I am restoring it using one of John Bizals repop decals. Problem is it had a couple of small dents, one on either side of the label. Knew they would telegraph through the decal. I suggest to a friend that I might coax out what I could with a body hammer, then skim bondo to finish. His reply was "That is not how Jeff would do it!".....
So at his suggestion I did dissasemble the unit. Not sure if anyone has ever posted the innards of them before so I thought I'd share. I took photos after the fact but tried to show how it came apart.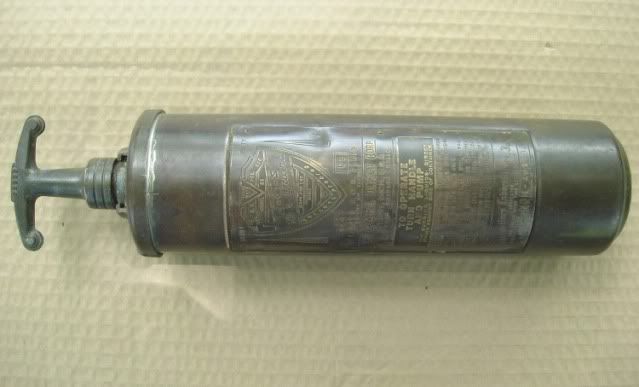 Dents do show on either side of the brass tag and they did telegraph through to the body.
Fire Guards are spot welded on 3 points down each side of the label. Come off very easy with a sharpened screwdriver or chisel.
The tubes and rod pull out of the "valve" and the "seats" on the bottom of the extinguisher very easy. (Valve for lack of a better term)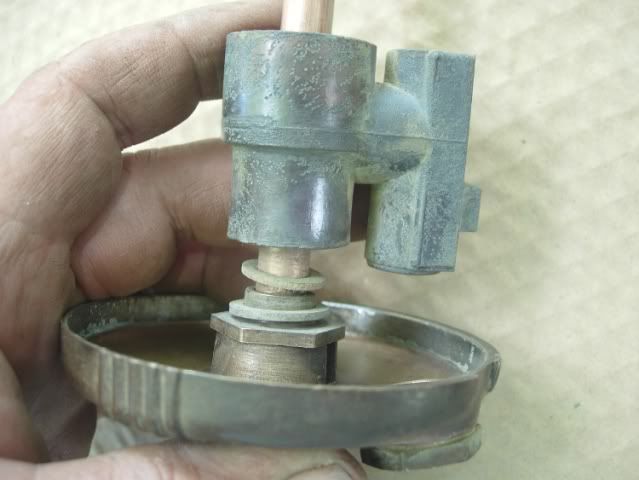 There is a ball in this "valve" which moves from the large side to the small.
Bottom View.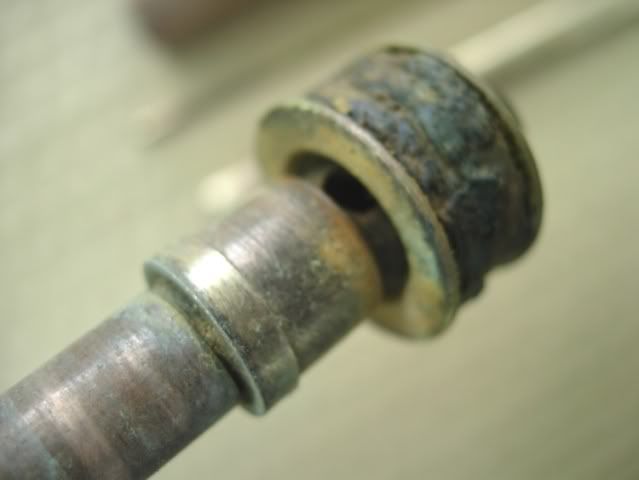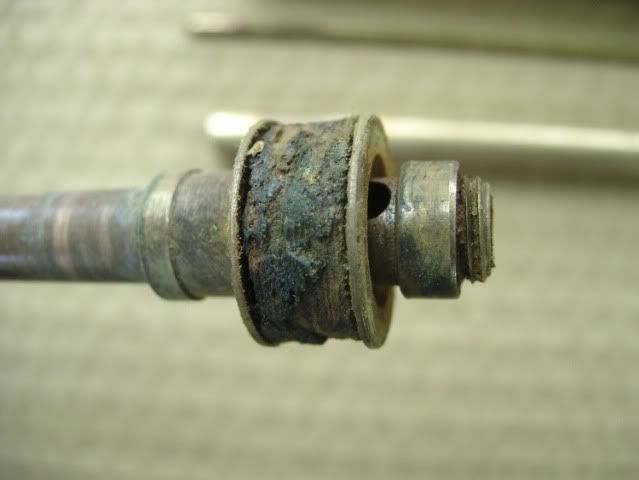 Plunger is worn, Not sure if there are kits you can buy or not.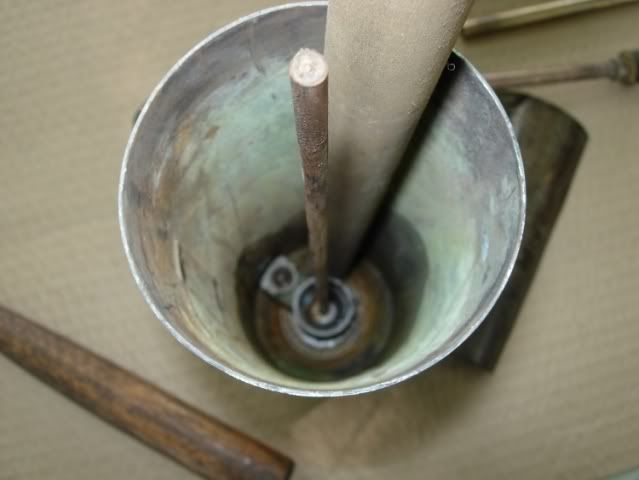 A 7/8" wooden dowell worked great for the backer to work out the dents.
Of course you have to use a genuine Ford Heller hammer for the detail work.
I know its a genuine Ford GPW tool! You can see the "A" for Army!..