Here is the fuel pump : a restored AC of 1944, that will replace a useful but post-war AC one.
I used a new kit for the Inside, but tried to preserve a maximum of original part, even rough. I tested the pump before installing, everything seems to be working normally.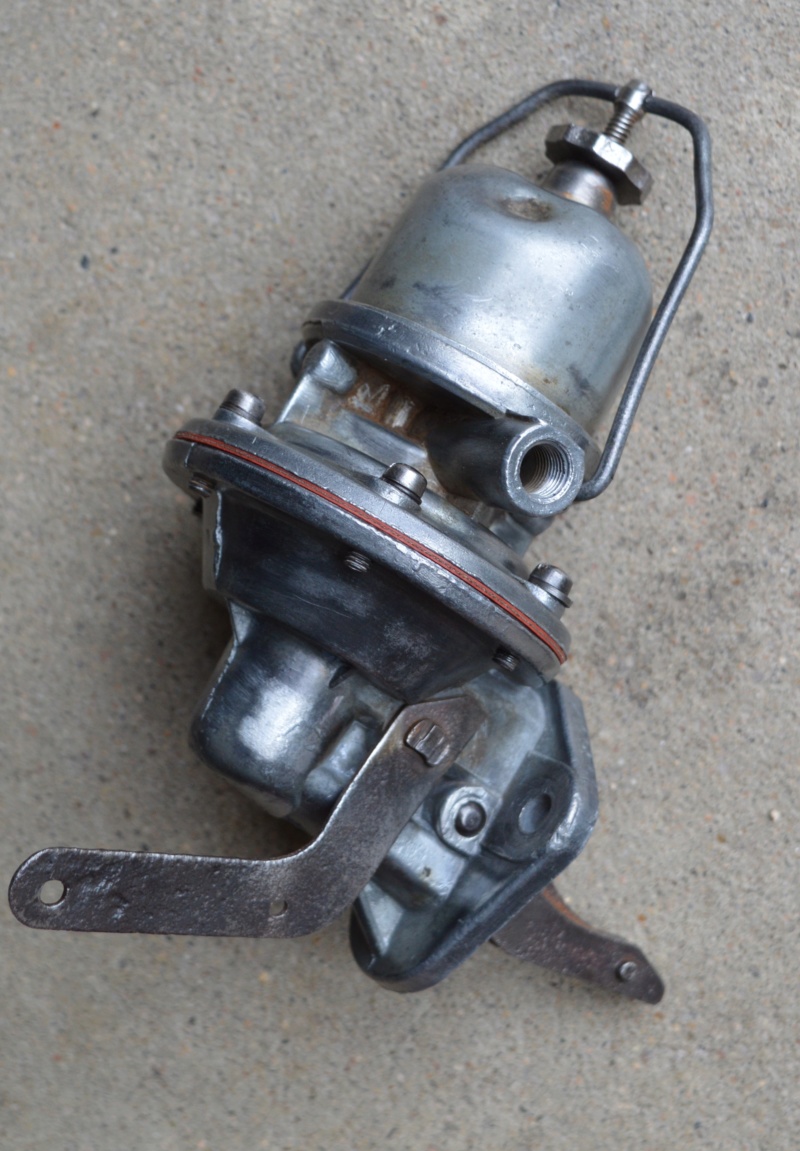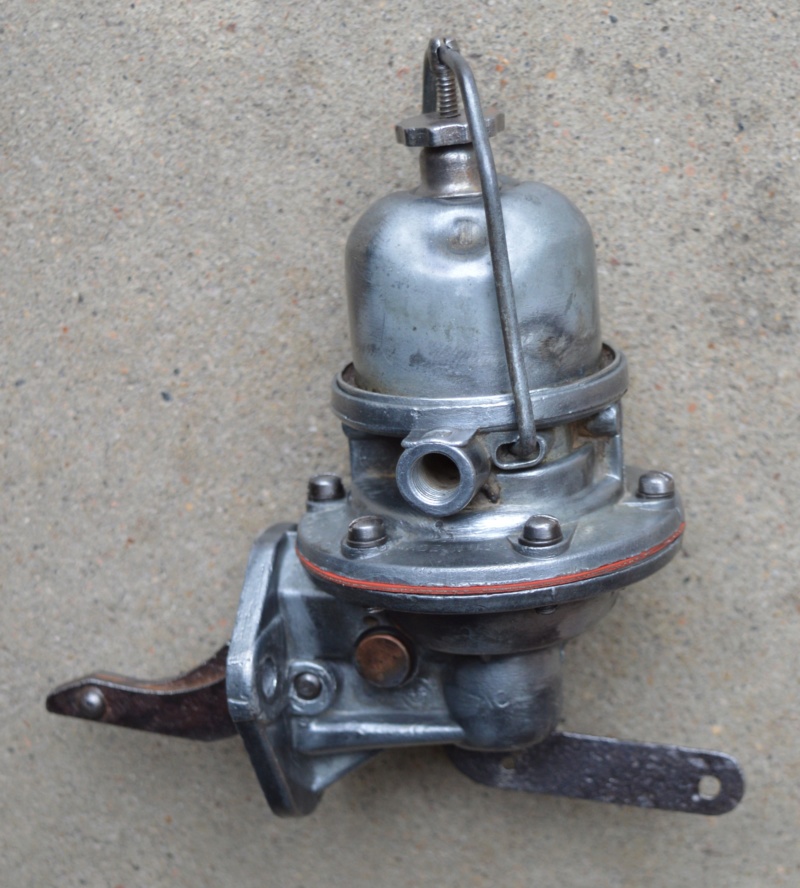 Bottom and top are both marked 44.
Fuel pump is completely installed :