Hello all, first post in this section.
The other day I was cleaning out some of my "leakers" with high pressure hot water before repairs. I hit this red painted can and blew off a lot of the loose red paint, and lo and behold, there was stenciled lettering! I carefully blew off more red and this is what I uncovered. I had never seen this before, and thought I would share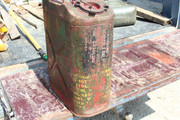 the wording on top is white on black, the lower the standard yellow.
The top caption reads:
Warning
Chemicals only
Do not use
For Gasoline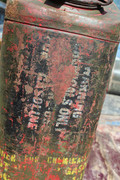 The below is a bit more complicated:
Container for chemicals
Do not use for gasoline
Stock ???-1-156
Insecticide ??? Concentrate
I missed this the first time, added in an edit
5 gal 52 LB ??? 1.1 cu. ft.
Cont. ??? QM 294?
Order 1???? Packed 1945
Pacific ??? Los Angeles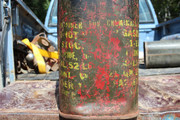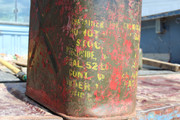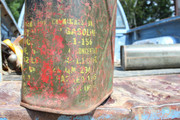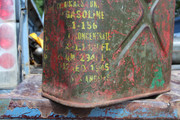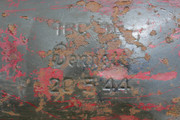 There are also 2 sloppy painted green triangles, one on each side.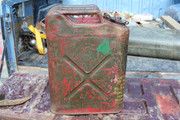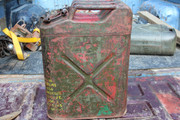 I know there are a lot of pictures, but it is an oddity that I thought you might like to see rather than read about.
Has anyone seen one of these before? Definitely new to me!