The Green Mountain Military Vehicle Club here in VT supported the Vermont State Wide recognition of Veterans Day parade in Morrisville VT over the weekend. A few of us members got into the spirit and did a LH camp out 45 min south from the Parade we supported. With two GPW's, Two Harley WLA's and my M-37. I brought my GP small tent and M-1941 tent stove.
Dinner was served friday night by warming up my rations on the stove. This was my first time using the NOS stove by burning wood. Boy that thing loved being fed. I would need to load it up just about every hour in the evening. It eventually got the best of me and it went out the first night at 1 am with about 41 degrees on the thermometer.
It got pretty interesting when some really dry wood got in there and the base of the chimney got cherry red. It would later get really exciting when the spark arrestor got red at the top of the first pipe section. Next year (were planning this as a annual event) that we will try coal.
So in the evening, a few touches of a "relabled" bottle of Red wine for my WW2 friends. I also made up a care package from home that contained period looking Cracker Jacks and a Spiced Rum Cake.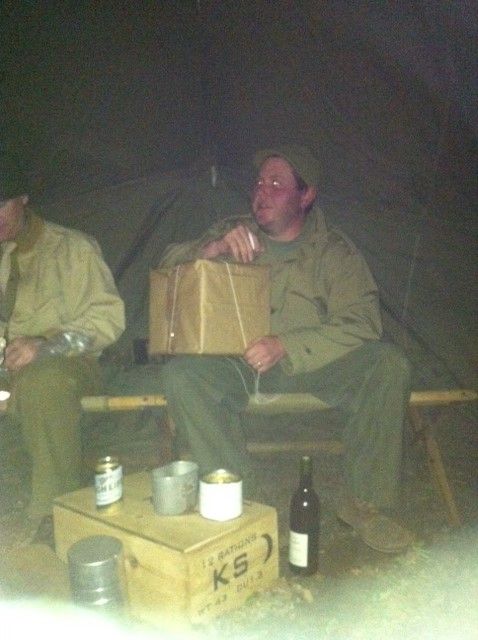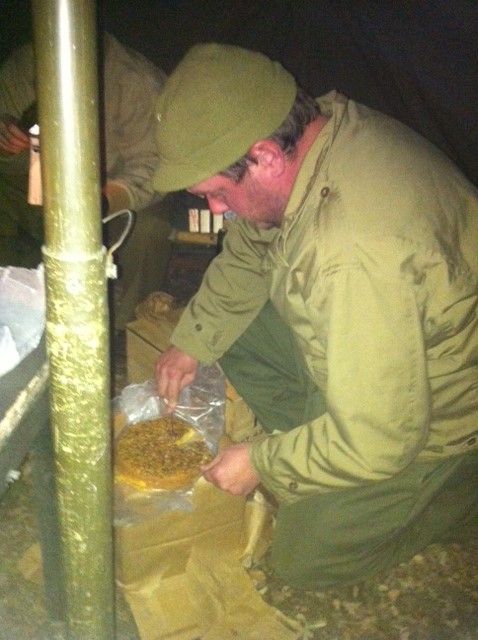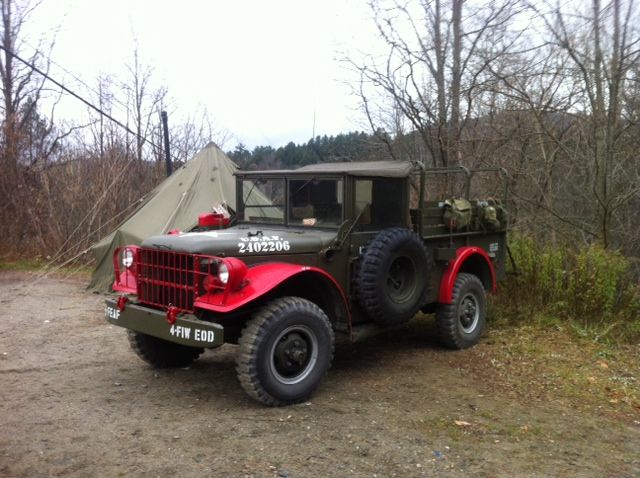 We had a really good time and it was great using some equipment that was used by the finest military in 1950's