Mack NO2 restoration
Here is an account of the restoration and dieselisation of the 1944 Mack No2 I bought a couple of years ago. When I purchased the Mack it had a horrible modified cab fitted to it. As can be seen by the picture it had lost its original doors and had a metal roof made from two van roofs.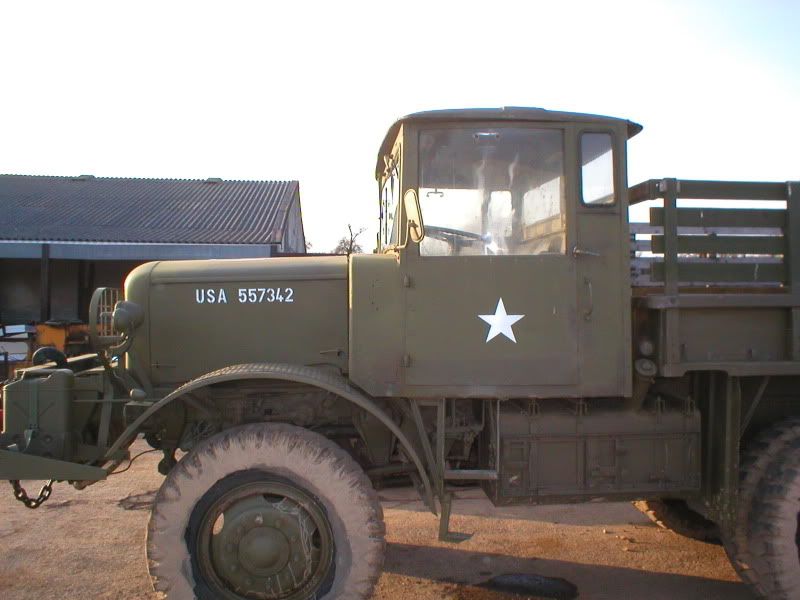 It had modern spring brakes fitted which was a good idea as it made the vehicle safer to drive. It still had its original petrol engine which sucked fuel at the rate of 3 MPG and on a trip to "Route to Victory" in Ramsbury consumed £300 of petrol, so it had to go. More of that later.
After removal of the wings, etc the cab was lifted off.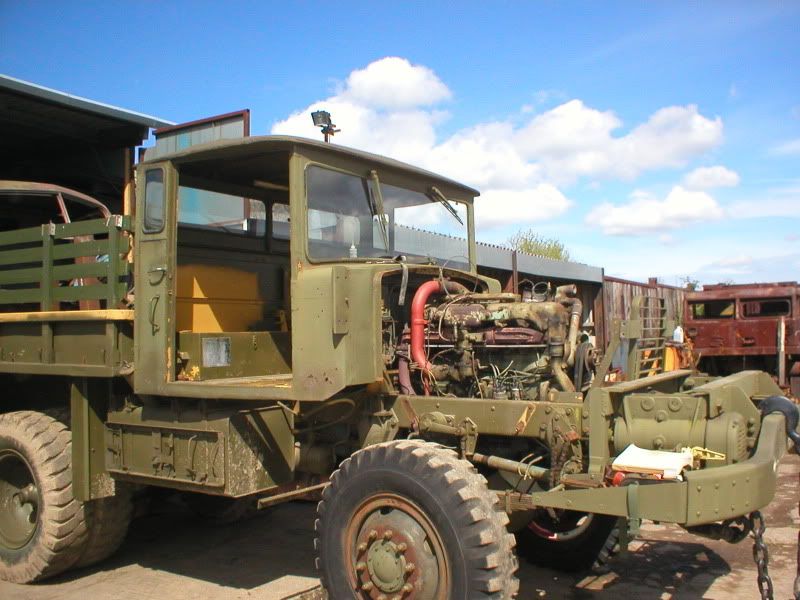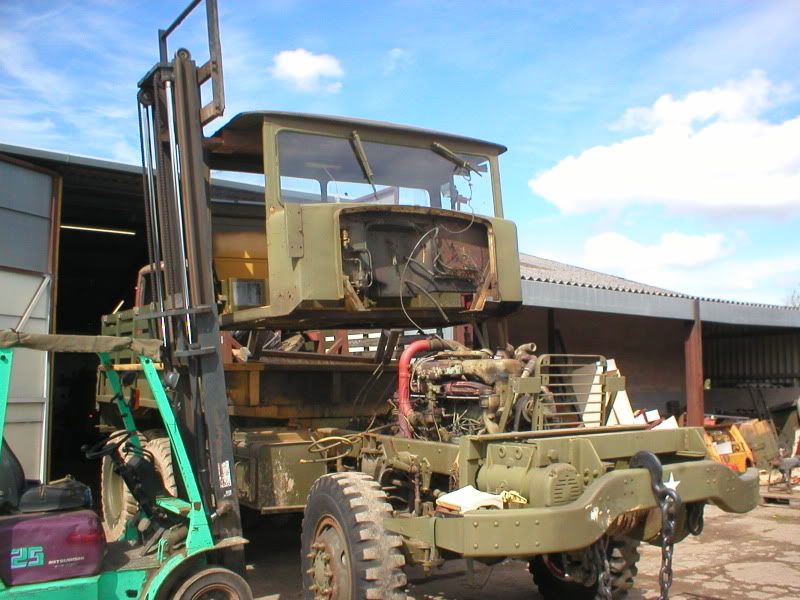 As can be seen working on vehicles has its dangers and they can bite back, this gash on my head was from using a scaffold tube on a breaker bar, which snapped.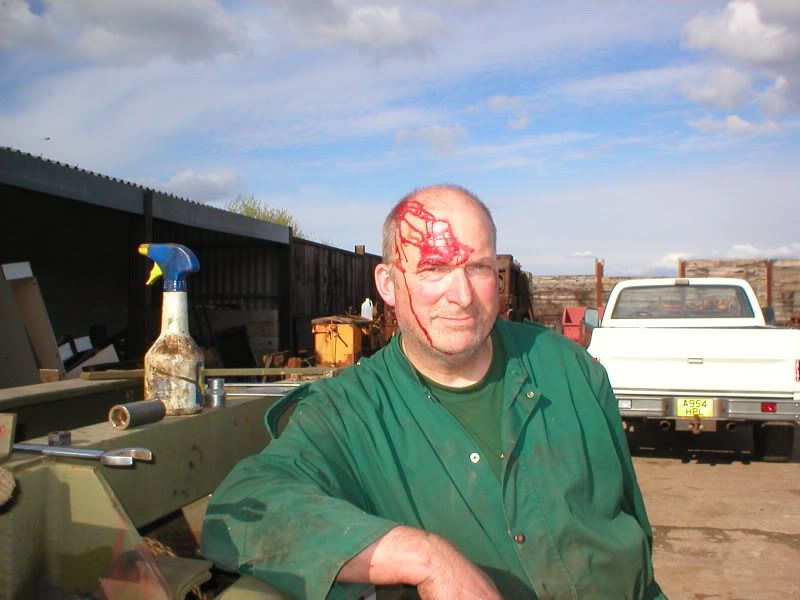 After the cab was removed I worked out what was original and what was not. I had already taken a trip over to Belgium to make drawings and take photos of an original Mack NO owned by Jaap Rietvelt.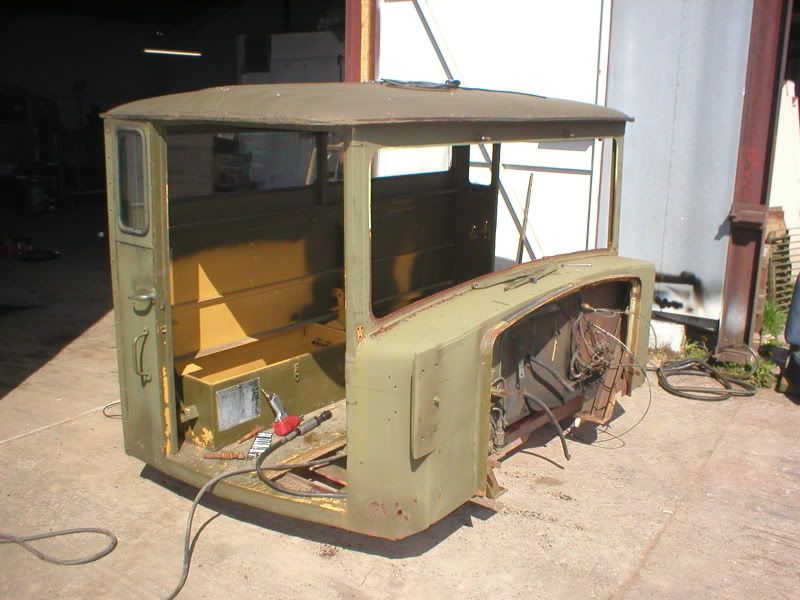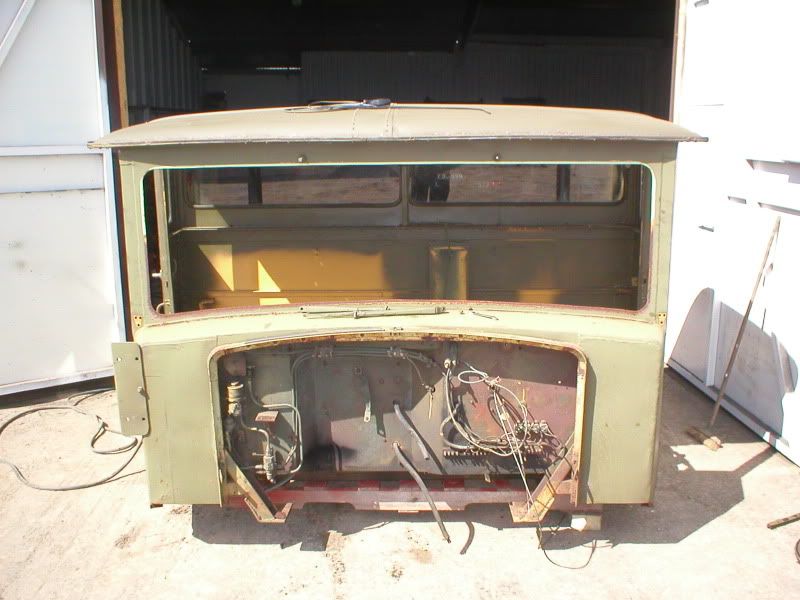 Basically all that was original was the bulkhead, floor and some reinforcing bars in the rear of the cab. So after a few minutes with a disc cutter I had what I wanted to start from. While I was in the cutting mood I also removed the rusty sides of the bulkhead.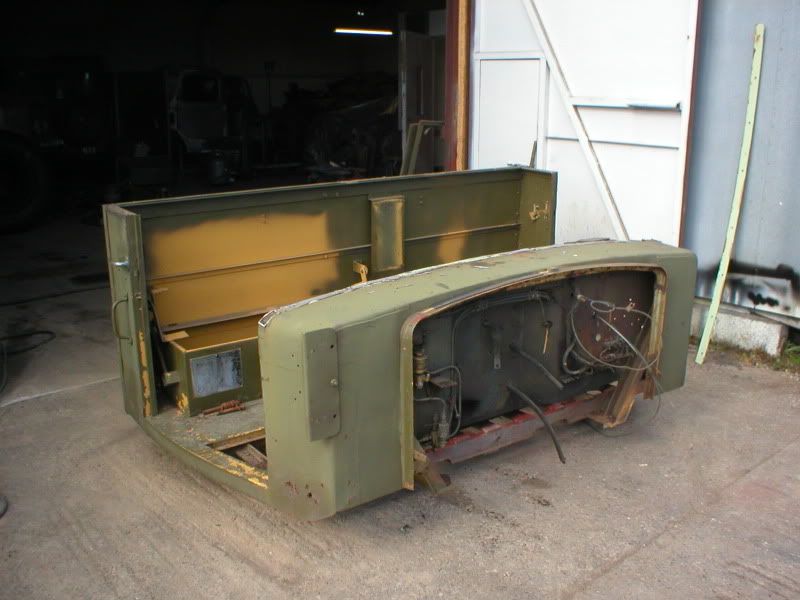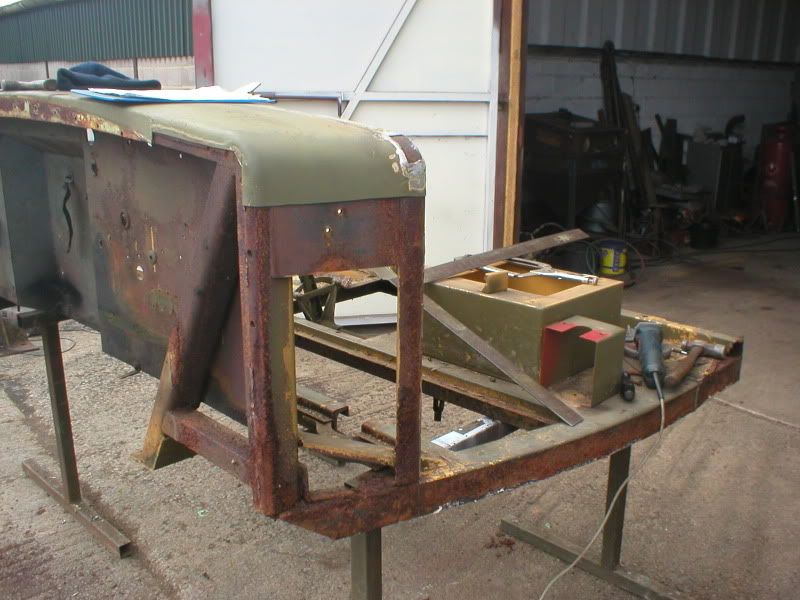 more to follow
Jim.