I mistakenly posted this on the tracked amphibian forum:
I assume most, if not all, have never seen or heard of this vehicle. It was developed by AAI (Aircraft Armaments Inc) and Ford in the 1960s for the US Army's Armored Scout Reconnaissance Vehicle (ARSV) program. It was amphibious and even featured an archimedean drive! However, it was apparently rejected fairly early in the program in favor of the XM800T tracked vehicle made by FMS and the XM800W made by Lockheed.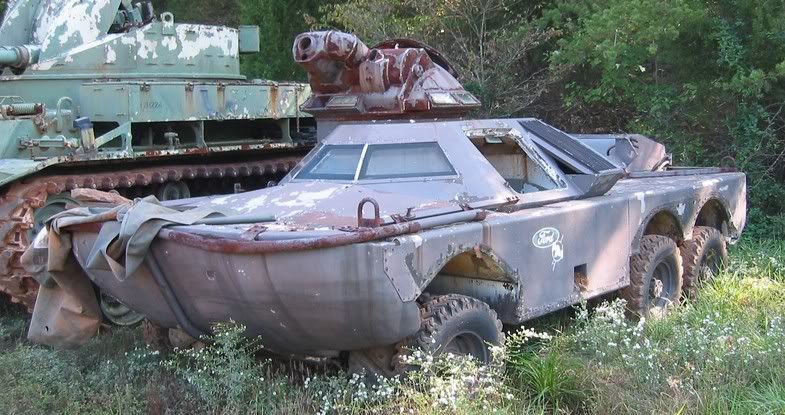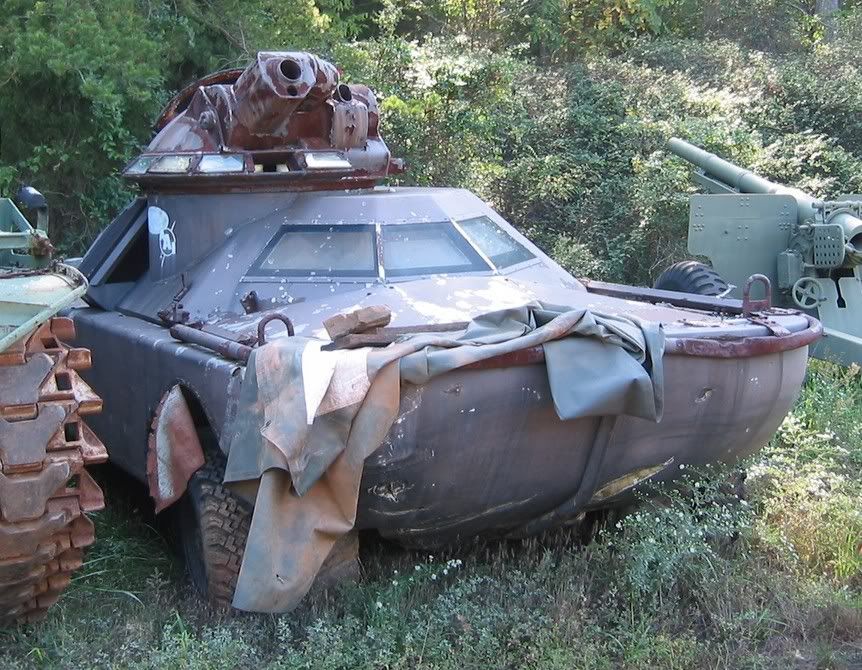 In terms of survivors, the Virginia Museum of Military Vehicles (VMMV) has one tucked away (givent to them by AAI, seen above), and I have heard there is another somewhere in South Carolina.
I'd be interested to know if anyone knows anything about these and/or the one in SC specifically.
Neil