Here are some Historical photos for your viewing pleasure... This first one is the the one that hooked me on wanting a Mighty Mite. This photo is in The American Motors Family Album. It was taken at the JFK inaugural parade.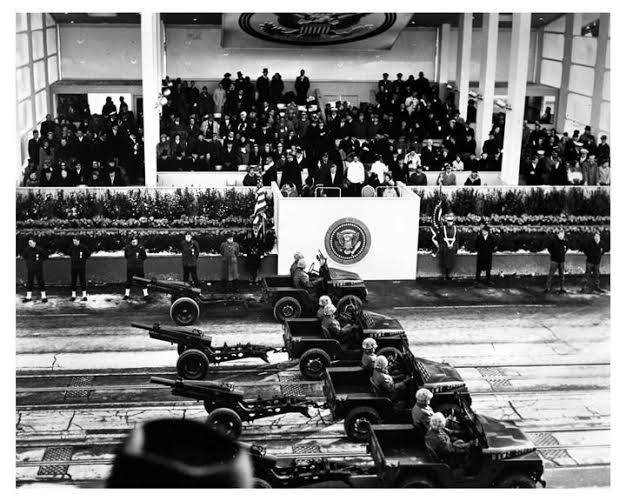 George Romney
Not sure where this photo was taken. Maybe in Detroit near AMC's Special Products Division (the old Hudson plant).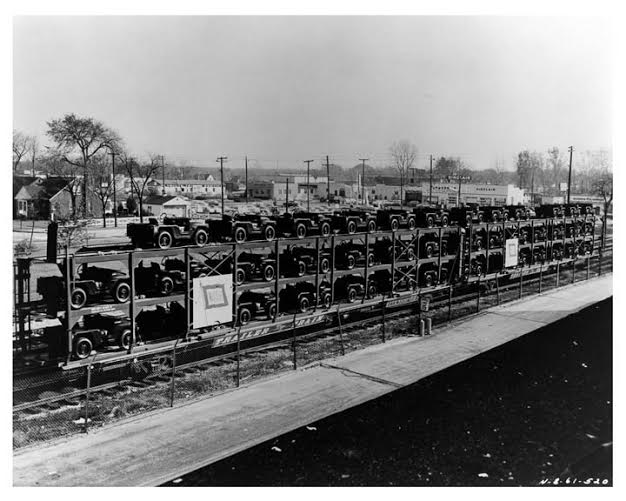 1962 AMC line up. There is a Metropolitan to the right that was cut off when I transfered the picture for some reason. One theory is that AMC was developing the 4 cyl air cooled engine for a small car like the Metro and ended up using it in the Mighty Mite.
No clue where the photo was taken.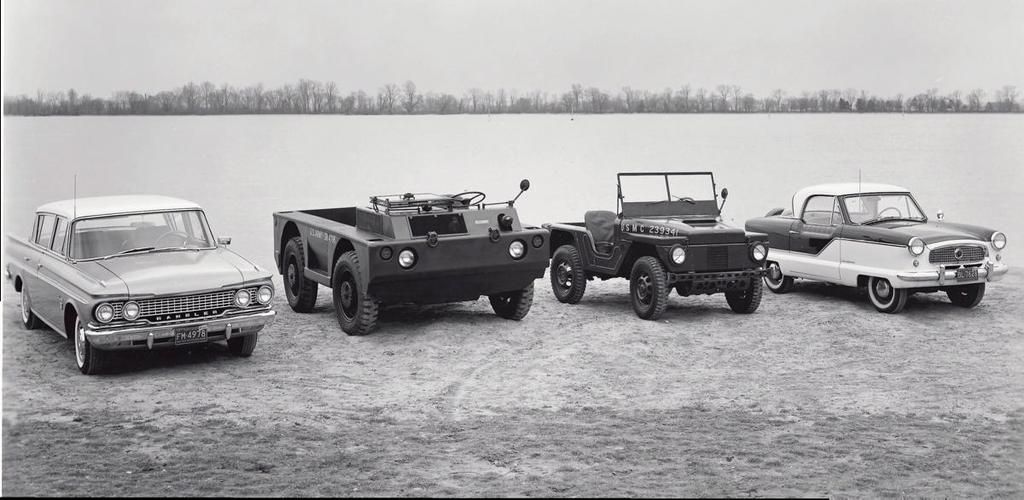 Life Magazine from 1959. Can hardly read the copy but, it lists the experimental aluminum engines that AMC was developing.