Chuck W. wrote:Lee, are you modeling the ET&WNC by chance?
I am, indeed! My parents grew up in the area so I've always had an interest in that RR.
Here are a few shots of some of the stuff I've put together: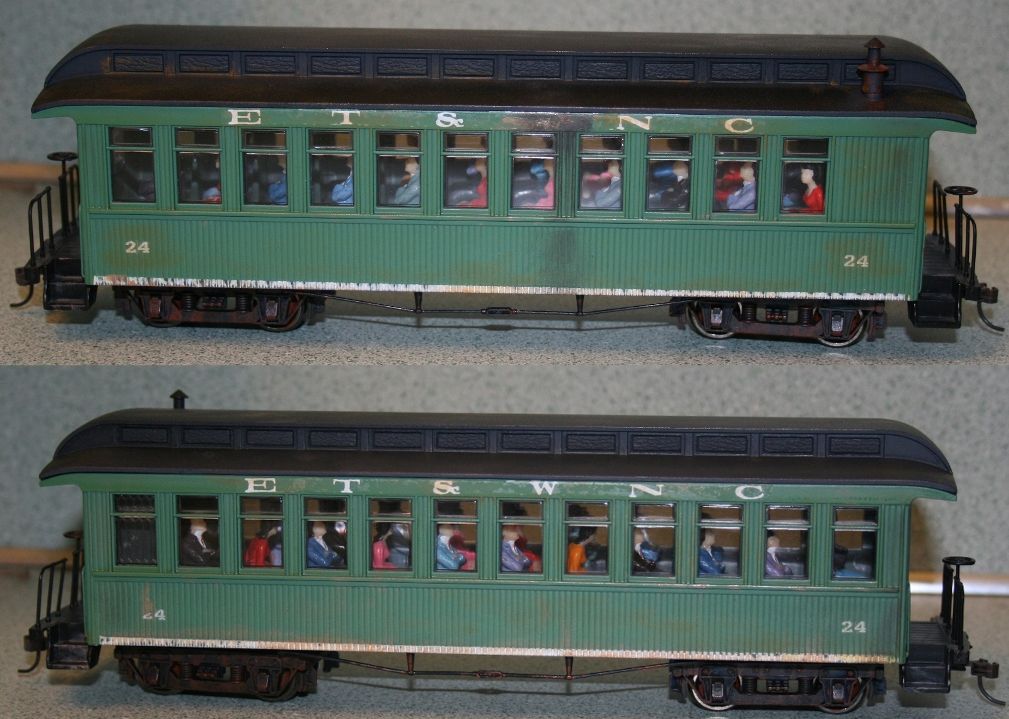 I have three 4-6-0 locomotives (#11 and #12 already done, a third will be #9 but the paint work is pending), a small diesel switcher (for the fictional Army camp spur), 5 passenger coaches and over 20 freight cars (all based on existing cars on that RR in 1943) and a couple still need to be built along with a wood kit of the one caboose they had by this timeframe. The layout will be a "U" shape in a room 10X11 feet (but not going to the opposite wall). I'm still finalizing a track plan at this time. I have no shots of the locomotives as of yet, as I'm not done with minor details (trying to figure out how to re-create the odd covers they put over the tender back up headlights).
More details here if anyone is really interested:
http://www.freewebs.com/willysmb44/modeltrains.htm