G-Private

Posts: 6
Joined: Fri Mar 30, 2012 6:44 am
Location: Central Virginia
This is my uncut 76 AM General A2. As restored as I'm going to get it. The gentleman I bought it from knew it was an "army jeep" and was trying to turn it into a hunting truck, when thank God he ran out of time and money. He had bubba'ed it pretty badly. It took me about 10 years to get to this point.
Attachments

530047_2562429119644_1005961984_n plate blocked.jpg (160.82 KiB) Viewed 5972 times

525489_2562428879638_1675298138_n.jpg (176.93 KiB) Viewed 5978 times

524020_2562429799661_476346304_n.jpg (161.46 KiB) Viewed 5977 times
SGT US Army
1976 AM General M151A2
1939 BMW R71 w/sidecar
---
G-Colonel

Posts: 1576
Joined: Fri Jul 18, 2003 12:46 pm
Location: Lil' ol' England
Contact:
That's a very good-looking truck, chief. Well done that man !
Ken
Contact address -
muttguru@aol.com
Always wanted - Details and pictures of M416 Trailer data plates & M151 data plates & body-tags for my research. Thanks!
---
G-Brigadier General

Posts: 2401
Joined: Mon Jul 21, 2003 2:31 pm
Location: New Jersey
Really great looking jeep, Crewchief.
Looks a lot like mine: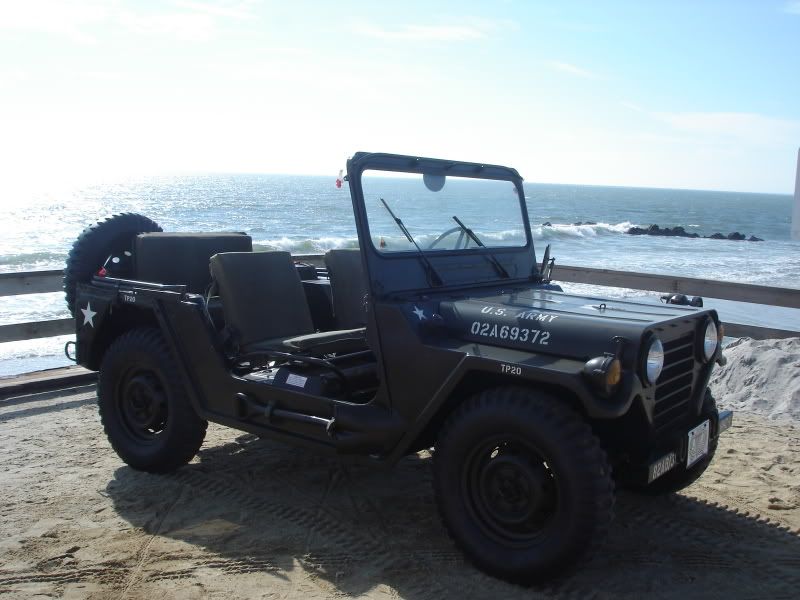 BTW, the only "crewchiefs" I knew were flying UH1Ds, so tell us about yourself. Did you make it to the big party in SE Asia?
Army Basic, AIT and OCS: Ft. Knox, KY (1967)
82nd Airborne Division: Ft. Bragg, NC (1968)
South Vietnamese Combat Advisor RVN (1969)
Owner: 1972 M151A2
---
G-Lieutenant General

Posts: 5047
Joined: Sun Mar 19, 2006 12:04 pm
Location: Pemberton, New Jersey
I see you are from Central Virginia. We have a rally and trail ride coming up on Labor day weekend at Graves Mountain Resort in Syria, Va.
Let me know if you are interested and I will get you the info.

Rick
1964 M151A1
1984 M1008
1967 M416
04/1952 M100
12/1952 M100- Departed
AN/TSQ-114A Trailblazer- Gone
---
G-Private

Posts: 6
Joined: Fri Mar 30, 2012 6:44 am
Location: Central Virginia
The party in SE Asia was before my time. I served my time in hell in Iraq. Ive been in the Army for 14 years and I'm a UH60 crew chief.

BTW the Field Artillery tag on my MUTT is for my first branch I started my Army career as a cannon cocker.
SGT US Army
1976 AM General M151A2
1939 BMW R71 w/sidecar
---
G-Captain

Posts: 753
Joined: Sat Jul 15, 2006 10:24 pm
Location: Cortland, NY
Looks darn good to me!

Definitely in good hands!!


Chris
43 GPW 122779 7/15/43
43 GPW 105097 3/25/43 Matching numbers.
51 CJ3A
51 M38
55 M38A1
---
Who is online
Users browsing this forum: No registered users and 2 guests