M1035 Restoration Completed-And now For Sale!
Posted: Mon Mar 11, 2013 10:21 am
Got tired of watching this truck sit, Drip, Leak Etc...Great Running and Driveing Truck. Once again I got a truck that has to me, 2 Major Flaws that will cost me a
S**t Load of Time and Energy...Line-X and Undercoating Protective Film. One of the Prvious Owners Did the LineX but the Undercoating was done by the Marine Corp
at Barstow During its Reset in 1993. THis truck is a True M1035, Has the Ambulance Body Wiring Harness installed with Backup lights as well as the correct 3 spd Shifter with Reverse installed. The Body Of the Truck in and out Has Not one Ding or Dent I can find, I removed all the Linex in about 2 Days, came off in large sheets, the prvious owner did not prep the body correctly for the LineX...good for me!, The Paint under the LineX is Minty CARC.
The Nasty undercoating is going to require I pull the Body off....stay tuned for more fun.
Oh, and in the Pics, if its Green it had LineX on it, the entire truck was TAN, So you can see to what extent the LineX had to be removed.
While the truck will not be as quiet now with both coatings removed, I just don't like my trucks to Not be Original, the undercoating, while applied by the
Marine Corp was a Maint Nightmare, it oozed when the truck was outside in the Heat and was as hard and a Rock when Cold out, made any wrenching almost impossible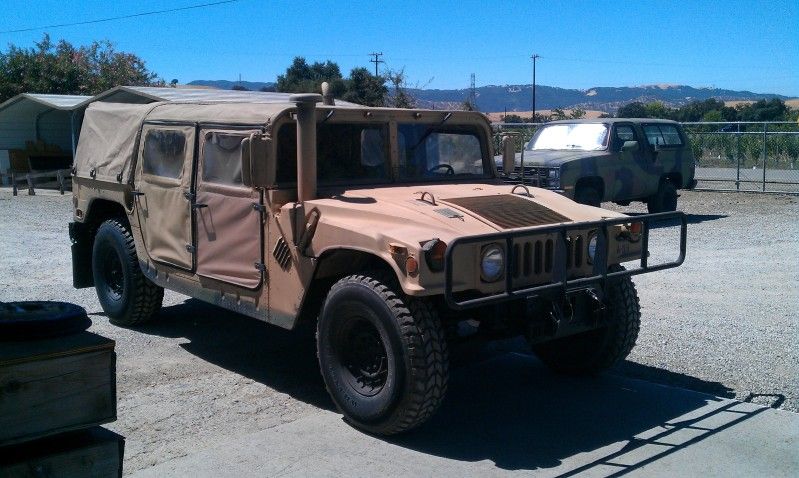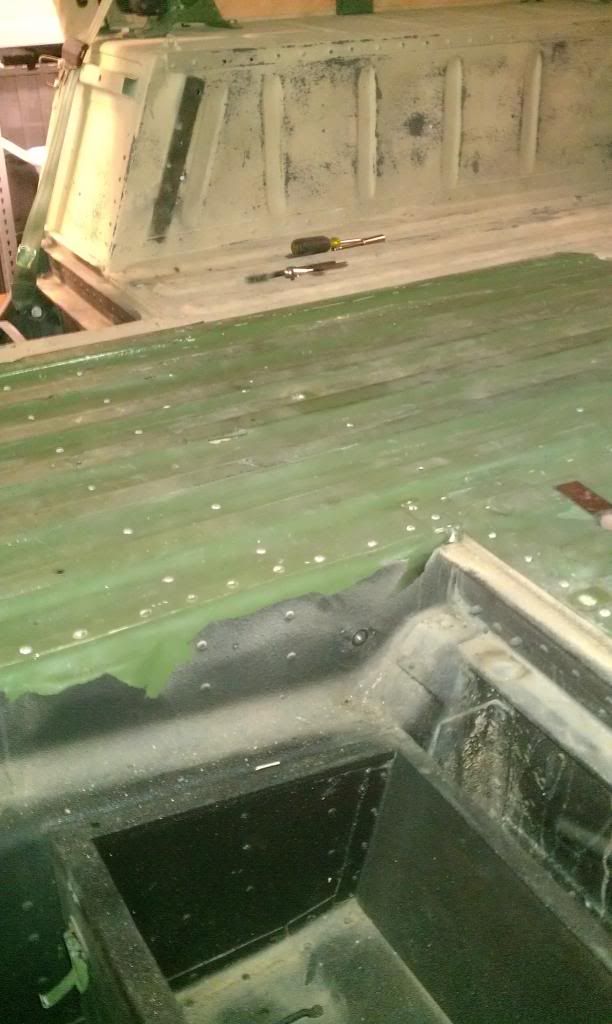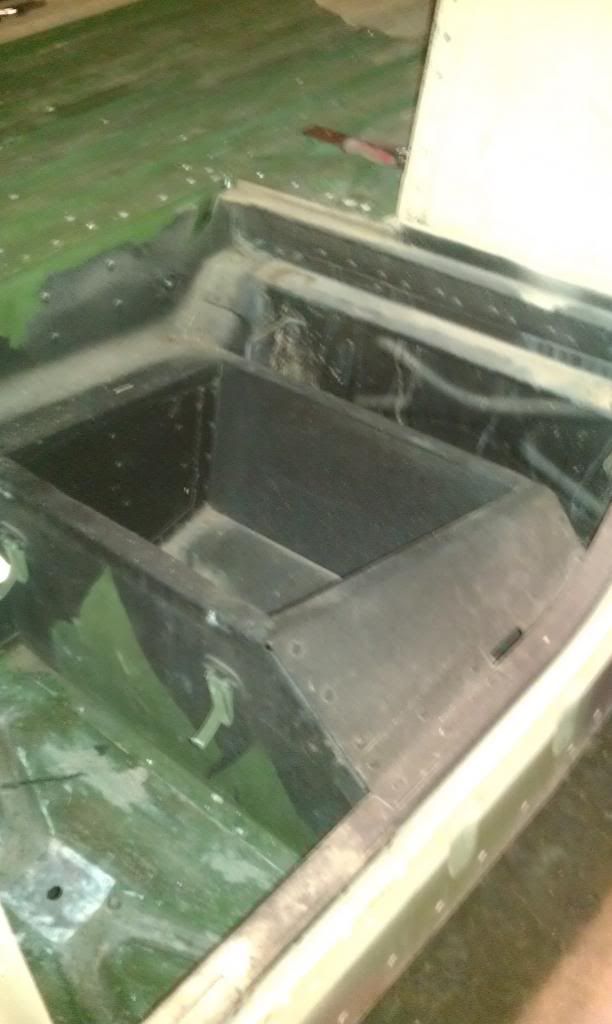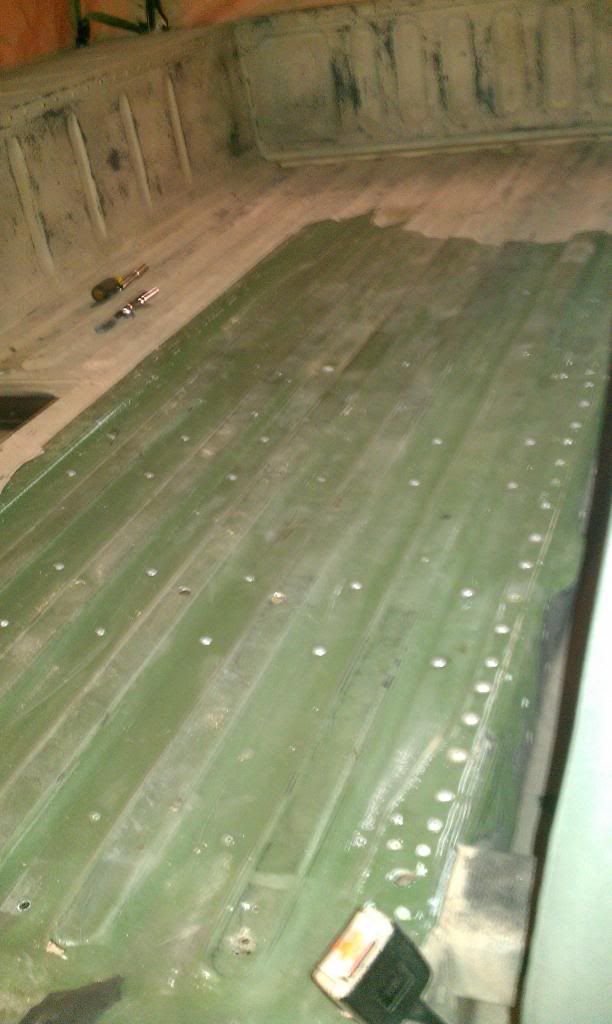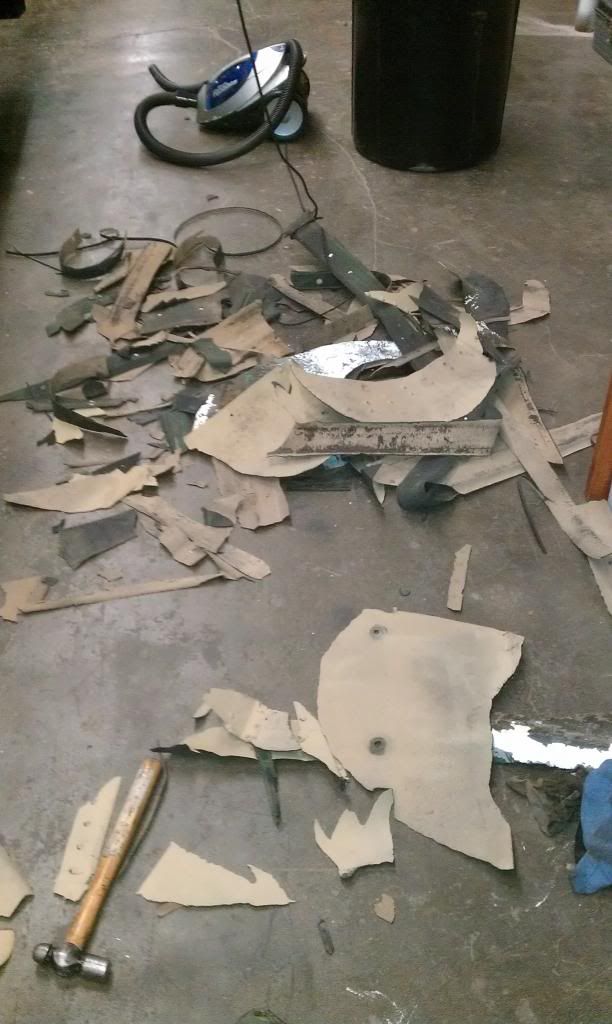 I figured since the Gas tank is out I would add the Fuel Tank access Panel in case I need to replace the Fuel sender Unit, I am putting in an A2 Fuel Tank: