Hello All,
I was wondering if you guys would help me identify the markings and accessories on 2 jeeps, photographed during the liberation of Pont d'Ain (close to Lyon, in France, late August-early September 1944).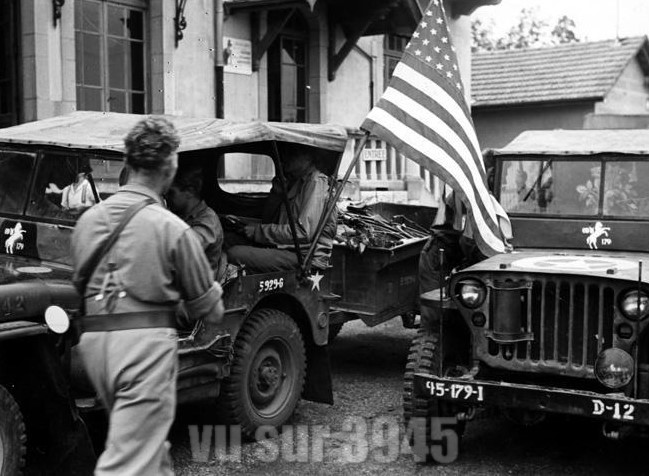 They have a lot of interesting features :
Regulation bumper markings (although they seem freehand drawn)
"Desert" Expansion Kit
Some strange vertical poles fixed on the bumper (for offroad driving? flags??)
A tactical sign I absolutely don't know on the bottom of the windshield, with a winged horse similar to the British Airborne emblem, with numbers on it (I can read '179', but what is on the left hand side???)
A number on the side of the body.
A kind of big lamp/search light right above the bumper of the jeep on the right.
Does anybody knows what these markings and accessories mean / are for?
Thanks !!