finally got around to installing my rear winch. Before I started I had to remove some home made bumper brackets I had in place for many years until I purchased some and had in storage was just waiting until the right time to replace. in order to install the rear winch bracket was a good time. So I had to replace home made mounts with NOS type mil spec mounts.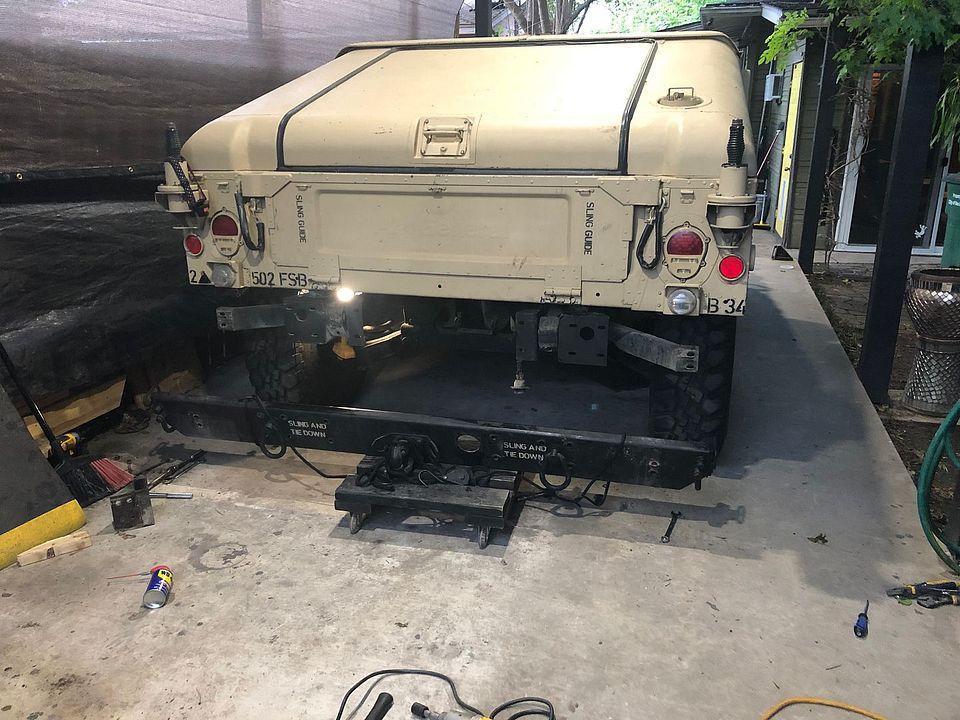 Working by myself you learn the tricks to use racket straps as the two man lift.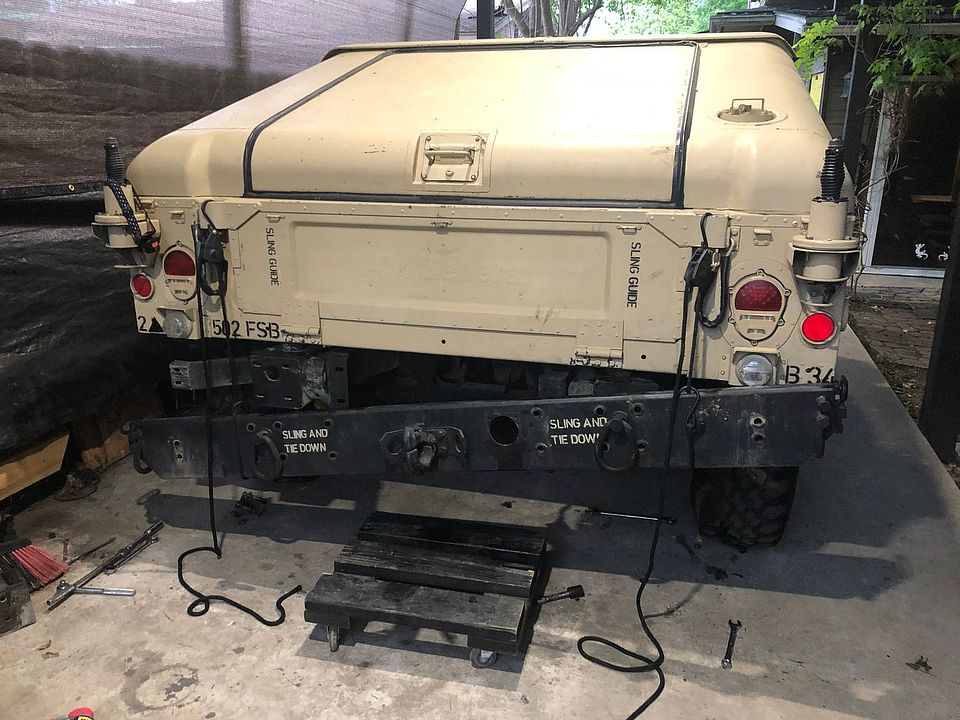 Once I had all the brackets resolved I began to replace the factory A frame bolts and reverse them with new 3/4 10x6 grade 8 bolts. I have to tell you those bolts on the A frame bushing are tight
. I used my floor jack to break them loose
. So now how to remove and replace the bolts. Thanks to Ted on his idea of jacking the HMMWV up and placing a floor jack on the A frame so not need to remove the springs. I placed the jack at the bushing point and placed jackstands on the cross member then began to hammer out the bolts while sliding the replacement 6" bolts from the inside out in order to mount the winch mount. By the way I placed a cushion on the spare tire to keep from hitting my head.
[/URL]
Once that was resolved, placed it on the floor jack and up went the winch and mount. Drilled out four 9/16 bolt holes for the rear mounting placement all good now, next the wiring and lines.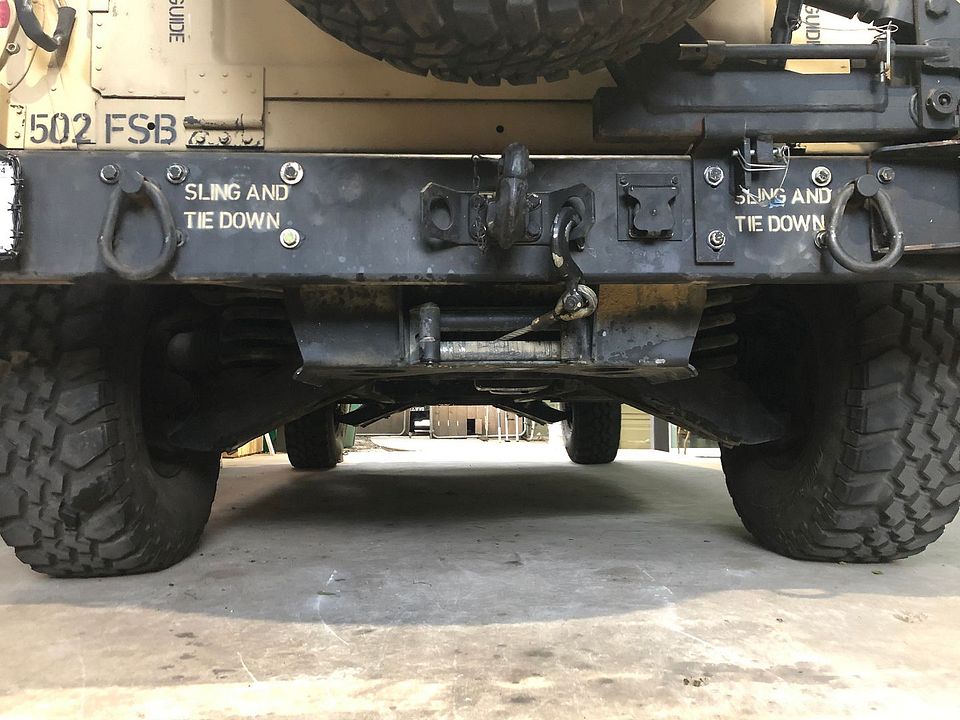 All mounted next is working on the hydraulic lines and electrical. So I need some help here with some ideas and solenoids configurations and wire diagram. I know there are a few folks that have done this but I never received any response for information. Any help out there will be appreciated. Going to watch some NHRA today.