O scale MVs...
Posted: Fri May 01, 2015 9:18 am
I am in the process of building a model RR layout (In On30 gauge if anyone knows about that kind of thing), which takes place in 1943. Needless to say, I had to change some stuff on these, such as putting non invasion-surround stars and removing ETO unit bumper markings. I created my own markings for a fictional RR operating Battalion.
That calls for very few civilian vehicles, but gives me a chance to have some Jeeps and such...
1/43 scale-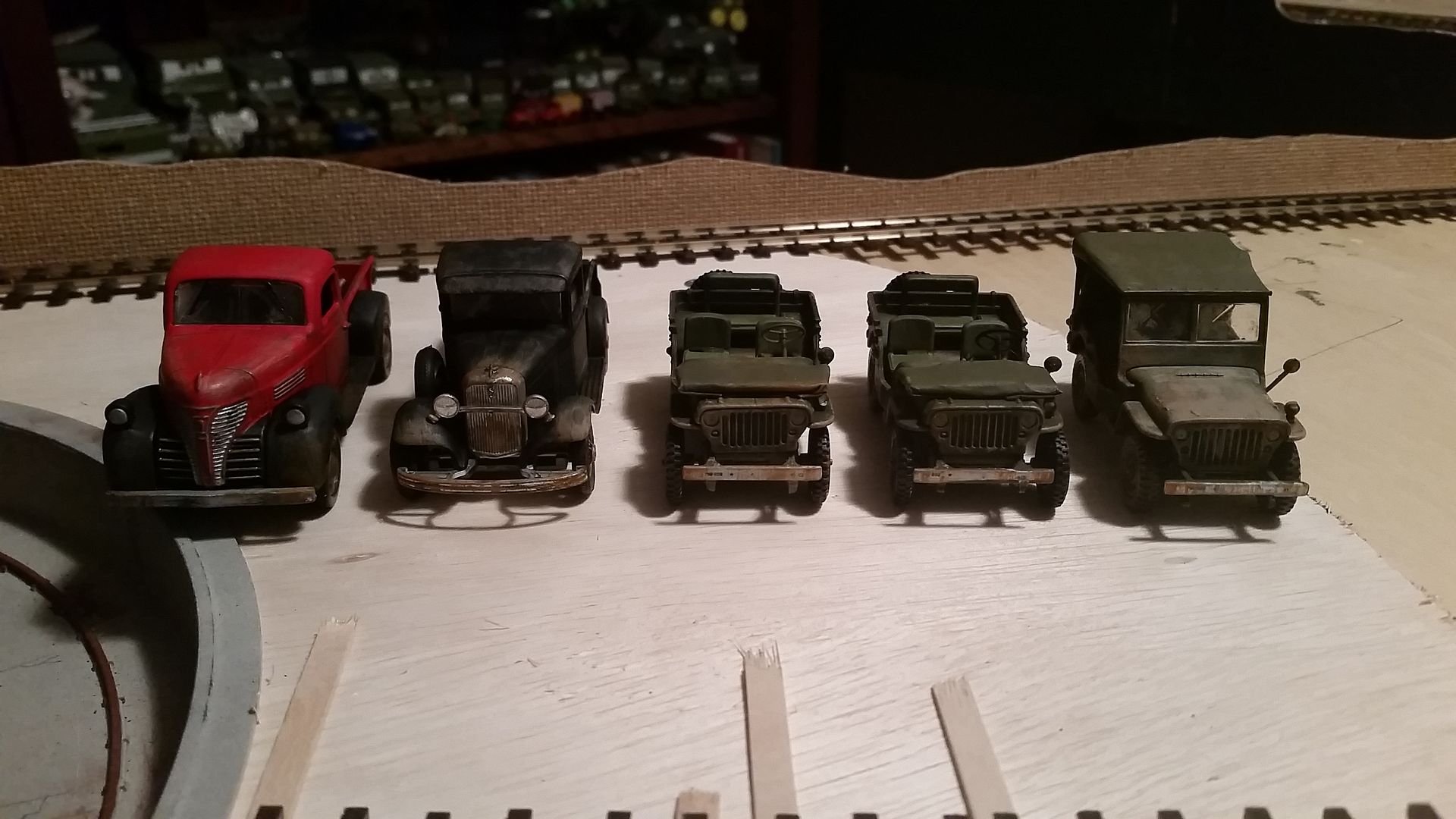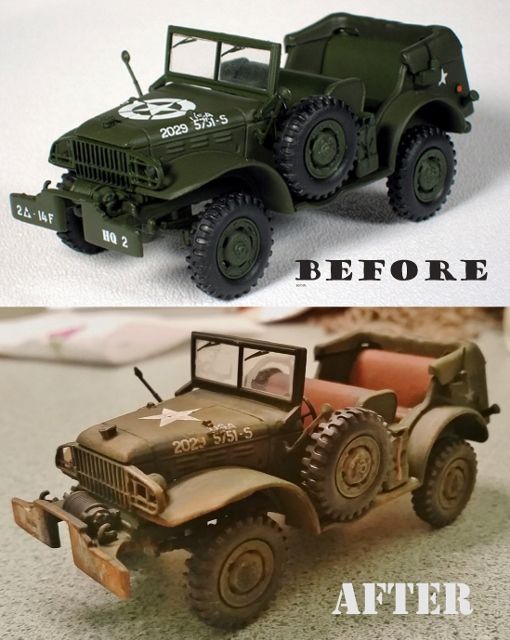 1/50 scale (for the backgrounds), as nobody makes an early closed-cab troop version of a GCCW in 1/48 or 1/43 scale yet-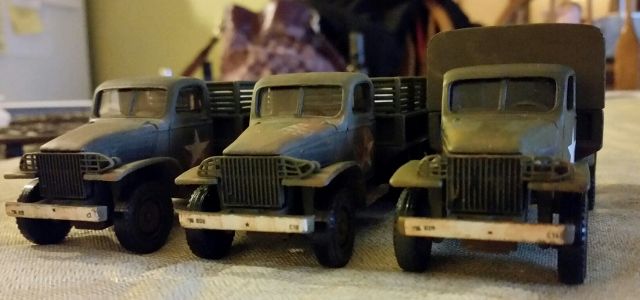 And if anyone is curious about more, here's a link to the other stuff on the layout itself:
http://www.freewebs.com/willysmb44/modeltrains.htm