I recently acquired Section IV, Federal Specifications, of the Federal Standard Stock Catalog, dated June 1939.
Section IV is all three of these fat little nifty binders.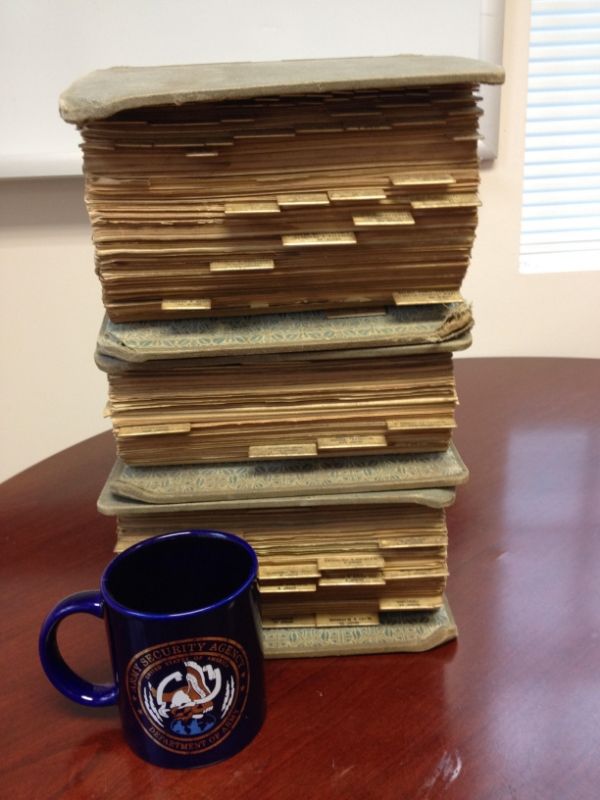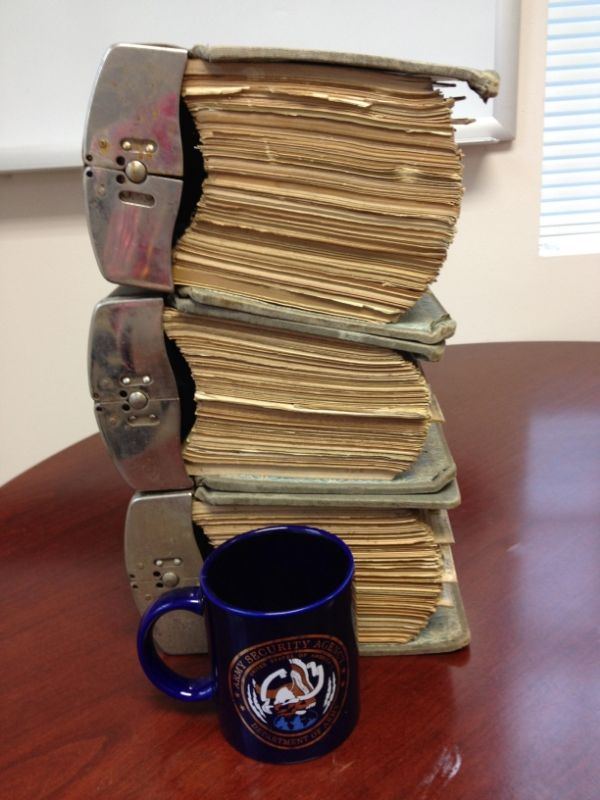 It contains an alphabetical list (Part Ia) of everything the Treasury Department Procurement Division considered a standard stock item, from
Acetone
(O-A-51) to
Zinc-Oxide; leaded, dry, and paste-in-oil
(TT-Z-321), for all branches of the federal government, to include the Army, and the specifications for each item, grouped by category (Part 5).
After a quick once-over, it looks like many of the tools and equipment found in Motor Vehicle and General Mechanics Tool-Sets and in the G503 tool and equipment set are included. But not all. Many of the specifications are even older than the date of the catalog, but still considered current, if no revision pages are present, for 1939.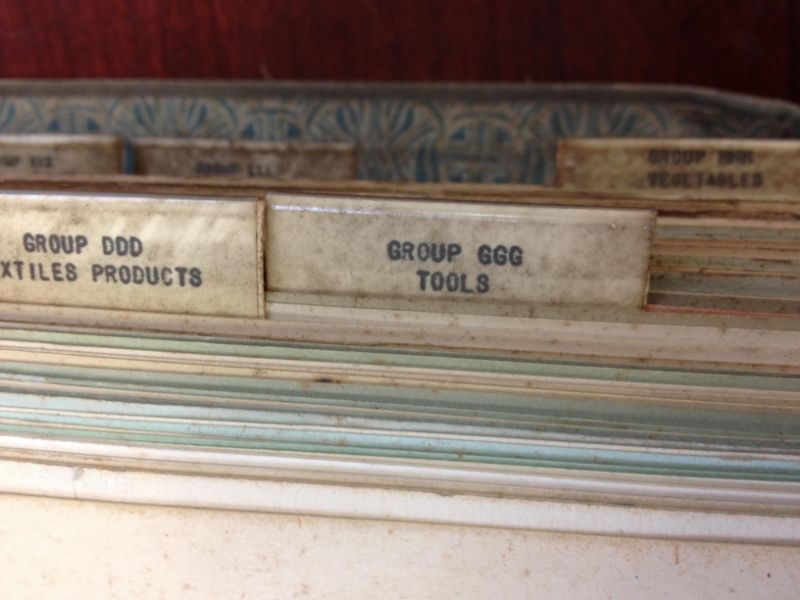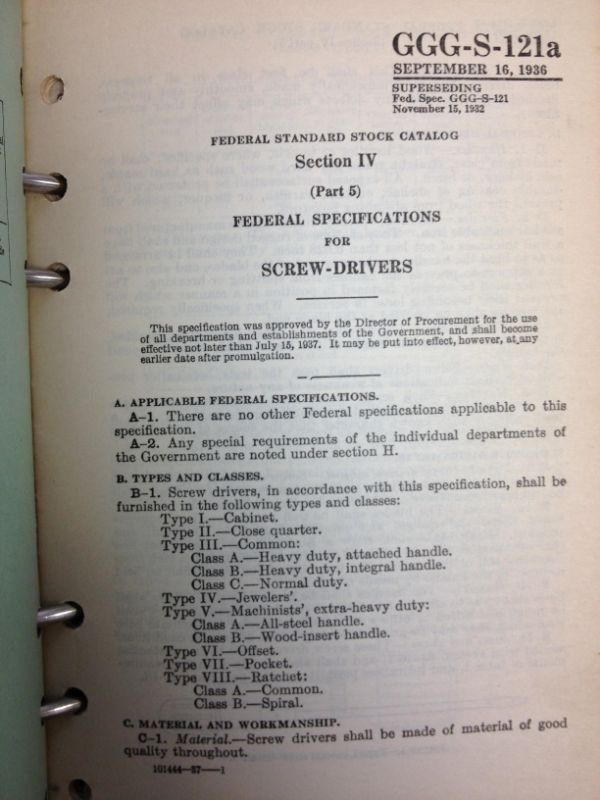 I wish it was wartime. Specifications may have changed and certainly other items were added between 1939 and 1941, but I'm hoping it's helpful in a
close enough
sort of way, since the Federal Specifications that have been shared here so far have been fairly little (excerpts from GGG-S-111 for Shovels and from GGG-A-926 for Axes, courtesy John Barton; and excerpts from GGG-W-636 for Wrenches, courtesy "Frank Smith").
As time permits, my general plan is to...
(A) review it more thoroughly,
(B) post an inventory of GMTK (e.g., Brush; sash-tool - H-B-491) and G503 (e.g., Fire-Extinguishers; chemical, hand, carbon-tetra-chloride type - O-F-351) oriented specifications it contains, and
(C) post scans or key fact summaries
I do have several pressing projects ahead of it.