There seems to be quite a number of posts regarding "How Do I Install Split Rivets?" Split rivets are the little split legged solid rivets that are used primarily to hold in place the grille welting.
The proper size split rivet for this application is a 9/16" tall rivet with a 9/64" solid shank. Unfortunately, this is not a commonly stocked size and the substitute that has been furnished with the numerous reproduction welting kits is a 1/2" OAL rivet with a longer 3/16" solid shank. This longer shank plays havoc for those installing the rivets improperly. Rivets that are peened or folded over forming a 90 degree angle to the back of the grille, will inevitably be loose fitting.
Although the shorter rivets are an easier installation, the longer rivets will work quite well if you install them as they were designed with a "rolled leg".
This rolled leg should extend upwards past the solid "crotch" of the rivet and will take up any clearance. This roll-forming also pre-loads the rivet so it will remain tight.
The following photos illustrate a hand built roll forming anvil that was welded onto the jaws of a inexpensive pair of "vise grip" pliers.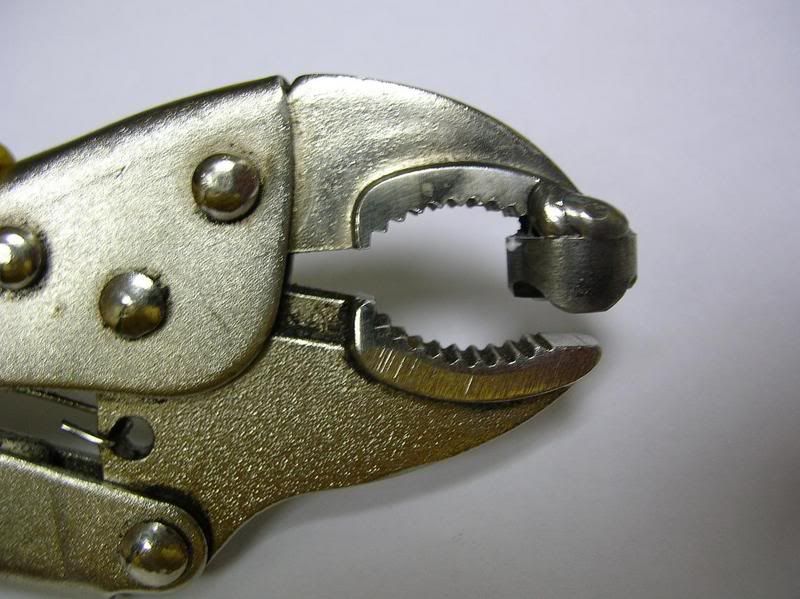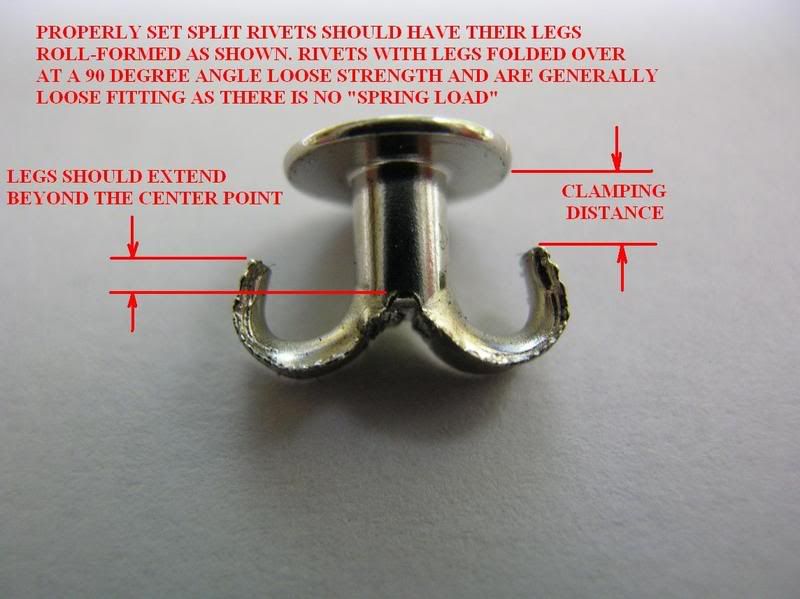 There are 19 rivets required to fasten the welting kits. My kit came with exactly 19 rivets....not much margin for error.
If you install a "jam nut" on the adjustable lever of the vise grips you can consistantly control the rivet forming length.