For sale is this full restored Dodge WC56. This truck was build October 28th 1942 and probably participated on the invasion of France in 1944/45. It was then reused by the French army until the early 60s. A garage owner bought it from the Army and used it in a small car wrecker. After some year of service, the truck was stored until I bought it in 1980. That time I had it run again and used it to move parts of other trucks I've restored. I started its restoration about 10 years ago and spent a lot of evenings working on it, step by step.
I ordered the building record from Chrysler to know its exact DOD.
I took it apart for a ground up restoration from the chassis. All mechanical and body parts have been controlled, fixed and paint prior to reassemble.
A lot of parts have been replaced: all seals, some missing gauges, spare wheel carrier, all brake parts, top bow, tires, electrical wiring looms.
Engine has been disassembled to clean and replace piston rings. Valves have been replaced and/or grinded when in good condition.
Paint job was made using epoxy primer + polyurethane first layer + OD N°1 matt kaki for the finish layer. Blue drap registration number. Original stars were found on the rear of the body and reproduced on the same place, same size.
All canvas are new and came from UScanvas in England.
Truck runs great and everything works.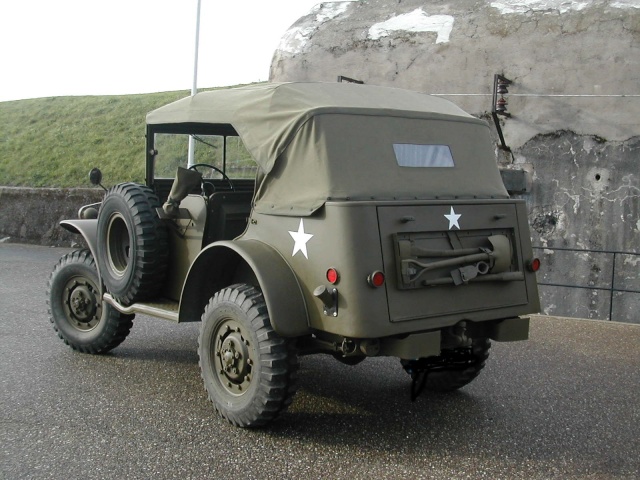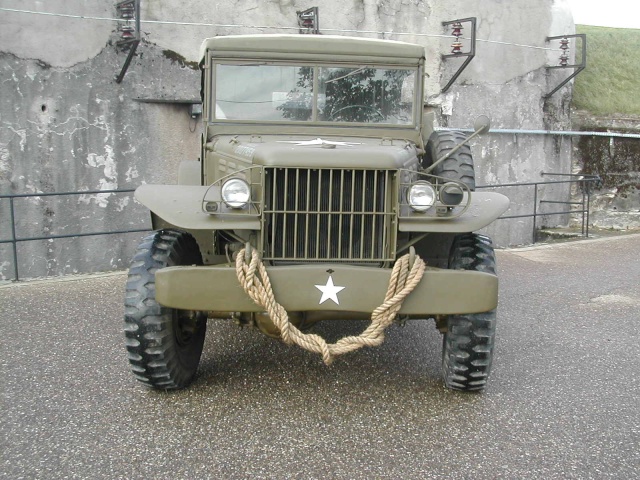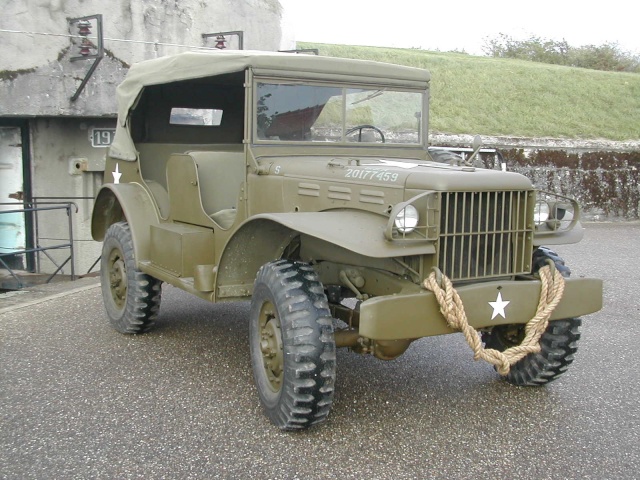 I regret having to sale it but need to clear the place where it is stored.
Truck is located in east of France, on the German Border. It can be seen and of course tested by anybody who may be interested.
I can make some more pictures if needed. Feel free to ask
I'm asking 29.000euros for this full restored truck but would consider any reasonable offer.
Sorry for my bad English…