Can't remember if I ever posted anything about this, but anyway...
Below is the WLA monument that was inaugurated in Rumes, Belgium in 2009...
Rumes is a very small village on the French-Belgian border which was 'liberated' by a WLA rider of the 2nd Armored Division 'Hell on Wheels' in early September 1944.
When the rider realised he had crossed the border, he turned back as that day he wasn't supposed to drift that far ahead of the main unit... But the incident made him the first American in Belgium that day...
The following days, the 2AD would liberate large parts of Belgium...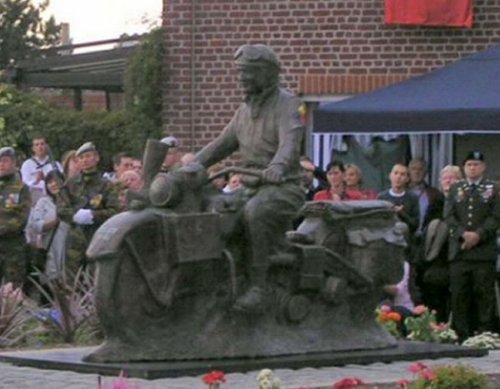 To see the spot in Google Maps:
http://maps.google.nl/maps?ll=50.524299 ... &t=h&hl=nl
"
Enjoy,
Johan